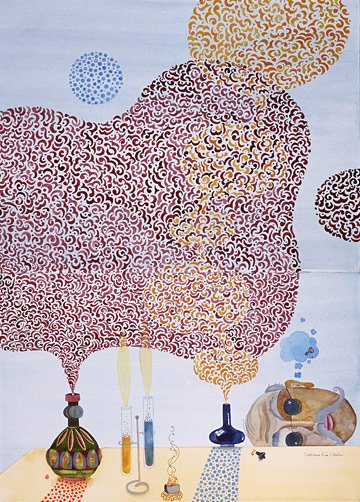 The time has come for perfume to be appreciated as an olfactory art form that is the synthesis of nature and culture. From the ancient cultivation of botanicals and their extraction to the creation of modern molecules in a laboratory, the design of a fragrance can only be accomplished by the inspired skill of an artist who understands the living chemistry of odor and has the imagination to compose unique fragrances. The general public, however, is not always aware of how complex this process can be and views the sampling of fragrances to be synonymous with the Macy's perfume counter. Perfume appreciation and understanding our own unique "fragrance print" that requires more than just the casual spritz. Selecting a fragrance can be as sophisticated as evaluating a wine, if approached in a knowledgeable manner.
Jean Claude Ellena, Master perfumer
While it is common practice to sample a perfume on a scent blotter (also known as mouillettes), is it the best way to experience its structure, composition and dry down? Definitely not. For one, our skin is not made of paper, so why would we depend on a pefume testing strip to reveal notes that best unfold upon contact with our bodies? Perfumers use them as tools to evaluate the progress of their work, but they understand the need to test on real people. And yes, body chemistry matters and can affect the way a perfume smells; sometimes in subtle ways and sometimes quite dramatically. Some of the variables that can affect scent and how we smell include age, gender, skin type (dry, oily, etc.), ethnicity, time of day, season, temperature, humidity, pH of the skin, metabolism and our probiotic imprint.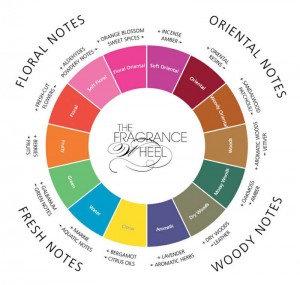 Michael Edwards, a world renowned fragrance expert: Fragrance Wheel
We can also heighten our awareness of smell and increase our olfactory sensitivity. Perfumers learn to memorize and identify hundreds of fragrant compounds as part of their training. They are taught to "think" with their noses. This helps them build a memorized scent library that can be recalled when designing a fragrance. Since our olfactory memory is so accurate, odor memorization is a skill anyone can develop to build awareness of their fragrant world and expand odor classification beyond the seven basic categories of citrus, spicy, herbal, fruity, gourmand, floral or earthy. Identifying and describing odors also helps develop a vocabulary to articulate the emotions, thoughts and feelings a perfume can evoke.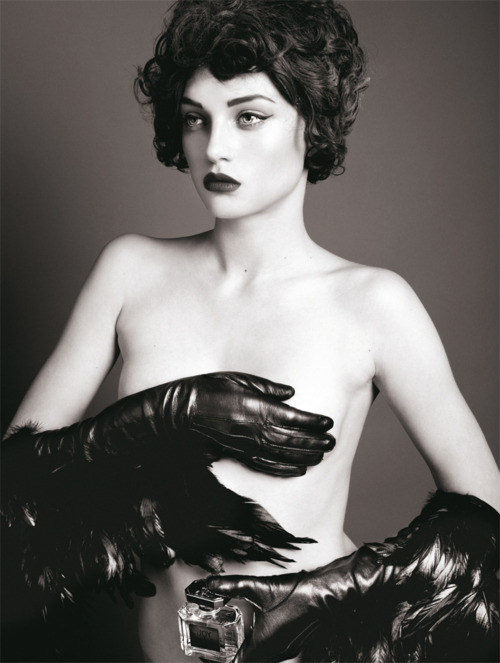 Patou Joy Fragrance for your evening "nose"
It is common practice to categorize fragrances according to families (chypre, oriental, floral, incense, resinous), but it is also possible to view them according to time of day (morning fragrances, evening fragrances) seasonal changes (summer scents, winter scents) and temperature. The morning nose awakens to lighter fragrances while the evening nose, possibly fatigued from a day's work needs the stimulation of a heavier, more intense scent.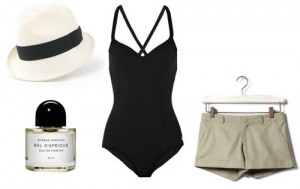 Citrusy, oceanic fragrances are no brainers in summer when temperature and humidity cause increased perspiration, but out of place in winter when heavier scents are needed to counter the cold. Perfumes are an invisible wardrobe that can be changed throughout the day, evolve according to the seasons or reflect a perceived temperature. Contrary to the concept of the "signature scent", our noses prefer variety.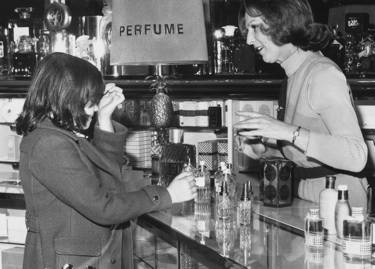 Getty images 1950s
Age, Gender, skin type and ethnicity are immutable factors but pH, metabolism and lipid balance can be modified. Washing with water based cleansers (soaps and surfactants) disrupt the skin's acid mantle which changes pH and invites unfriendly bacteria to colonize causing breakouts and other conditions. Our skin needs to be slightly acidic, around pH 5, to promote healthy probiotic colonies and not disrupt the chemistry of a fragrance. Balanced pH can be accomplished internally by avoiding acid forming foods like meat, refined/processed foods and dairy in favor of an alkaline diet which helps the skin retain moisture. This is relevant as dry skin tends to absorb fragrant molecules while oils promote longevity. Maintaining balanced skin reduces the likelihood of sensitivities as well.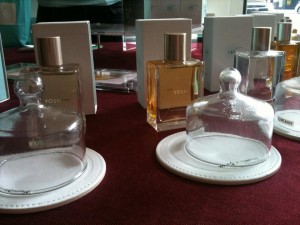 Monclin Photo: Yosh Han's Exhibit at the San Francisco Artisan Fragrance Salon
There are some fancy ways to smell perfumes like Frederic Malle's scent booth or the wineglass-looking monclin which allows the "bouquet" of a fragrance to develop, but really, all one needs is an open mind, a working nose and some skin. Here are some sniffing techniques that may prove helpful. After one's choices have been narrowed down to four perfumes, two can be applied to the tops of the wrists and two to the tops of the elbows. That way the fragrances remain independent on similar skin (yes, different parts of the body smell different). When smelling, it is helpful to breathe in the aroma with the mouth and eyes closed while exhaling through the nose a few times over the area of the fragrance. This activates the scent. Between fragrances the "palate" can be cleansed by breathing through a wool scarf (wool traps odor molecules) or stepping outside for a round of Kapalabhati (yogic breathing). Coffee beans don't do the trick and alter the way a fragrance is perceived.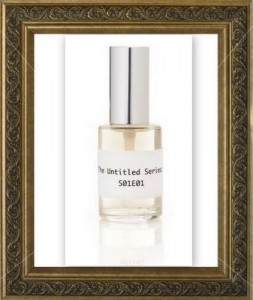 Probably the hardest thing to do is approach a fragrance impartially without preconceived notions. Not only do we have cultural biases, but the aggressive marketing of fragrances can sway our views. Blind testing is what Chandler Burr is trying to encourage through his Open Sky project, a technique inspired by wine tasting. His appointment as curator of the Department of Olfactory Art at New York's Museum of Arts and Design also promises to establish perfume as an art form in our collective consciousness.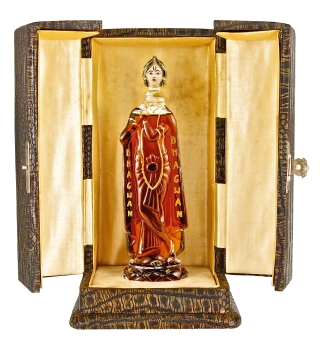 Baccarat Patanwalla Bhagwan Perfume Bottle
The explosion of perfume blogs in the last 10 years indicates that many people are no longer satisfied with the cursory sniff but want to learn more about fragrances. Perfume criticism is a new genre that has garnered quite a following. The sale of antique perfume bottles and vintage perfumes has also exploded. This year's International Perfume Bottle Association auction saw a single bottle of antique perfume sell for $63,000, a rare 1927 Baccarat design for Patanwalla containing the perfume "Bhagwan".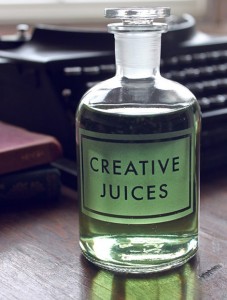 In addition, there are several perfume-themed books and novels that have debuted this year. The fragrance market has expanded to include not only commercial releases and classics, but niche, naturals and artisinal fragrances. There are perfume events, salons and expos. Perfumers are even venturing into other territories, exploring the use of fragrant materials in food and drink. And this is just the beginning! Hopefully, we can move beyond paper blotters and a hasty spritz on the wrist to engage our bodies and our imagination in order to best appreciate these olfactory works of art.
–Maggie Mahboubian, Guest Contributor
Owner of LaLun Naturals Follow her Blog Architecture of Perfume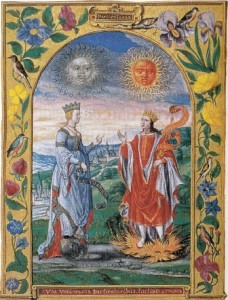 Alchemical Union
We are thrilled to offer a 10ml lab sample of Maggie's premier perfume, La Lune de Miel, a 100% natural fagrance to one reader.
Top Notes: Coriander, Cinnamon Leaf, Cumin
Mid Notes: Rosa Gallica, Wormwood, Raspberry
Base Notes: Patchouli, beeswax absolute, madagascar vanilla
Maggie, formerly an architect, has studied perfumery for ten years and will be releasing her collection September 2012. She has been creating skincare for over 15 years and La Lun natural skincare is based on seasonal rhythms of the skin
To be eligible for the draw please leave a comment about something you learned from this article. Draw ends July 23, 2012
We announce the winners only on site and on our Facebook page, so Like Cafleurebon and use our RSS option…or your dream prize will be just spilled perfume.