Australia has launched a few superb perfume Houses such as BUD Parfums, Perfumes By Nature, One Seed and, of course, Tommi Sooni. A couple of years before the last millennium turned, two visionary individuals (Dianna Burmas & Deon St. Mor) began MOR in a small shop in Melbourne. Their love of travel, art, fashion and food eventually resulted in their release of lines of aromatherapy products and fine fragrances. Their process of blending old time ingredients with modern technologies has promoted what they call "an awakening of the senses with an innovative twist" in the creation of each new product line.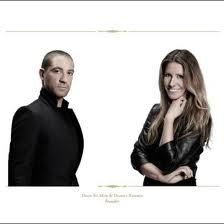 Each collection these two have released has been the union of inspirations from ancient civilizations, travel or cuisine fused with futuristic technologies which allows for a unique sensory experience. From the embossed gift set cases with wax seals on ribbons to the small artful tins that contain the soapettes to the antique style paper crafted and lovingly wrapped around boxes and candles, MOR makes sure each and every product is a lavish indulgent experience from the time you open the box to the time you try and apply their elegant products.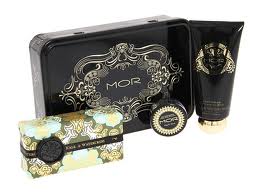 Their presentation of over 150 holistic products, so far, has resulted in lines of body washes, body lotions and butters, hand creams, lip macaroons (gloss/conditioners) and scented candles; not to mention their stunning EDTs and perfume oils. Their newest catalog "Colour Your World" contains the Marshmallow perfume collection, Little Luxuries, Lip Macaroons and the Emporium Collections (both Black and White). For their quality and craftsmanship these products are moderately priced while truly making you feel spoiled and "rich".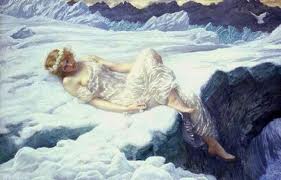 Black Collection "Snow Gardenia" was my very first MOR scent. It is a simply breathtaking and takes the lush creaminess of gardenia and dichotomizes both its warm and cold natures. It begins floral and full, with a soft sigh of gardenia, yet the angelica and juniper berries add an icy herbal chill. Imagine a gardenia peeking timidly through a light crisp snowfall. As it wears on, the scent is still somewhat linear (but never simple). The ylang ylang, vanilla and sandalwood appear like warm rays of sunshine that melt the snow and let the gardenia emanate her deep gorgeous aroma. From its cool opening to its warm and slightly oriental dry down, Snow Gardenia is everything the name promises and more. This is a truly different take on the common white soliflore. Sillage: average. Longevity: very good.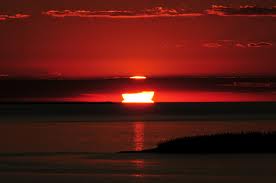 Black Collection "Italian Blood Orange" also stole my perfumed heart. Blood orange, my personal favorite citrus fruit and aroma, with its sweet juiciness and hints of red raspberries and strawberries is framed with lovely flowers. It forsakes the typical sharper green opening, sweeter notes and warm woods usually found in scents containing this particular citrus. The result is an almost velveteen aroma that is tonic and refreshing, yet sinfully soft at the same time. Rose (romantic and warm), jasmine (sultry and enchanting) and muguet (green and delicate) unite with the red orange to create a passionate citric floral scent that is neither an eau de cologne nor a true floral perfume…it's something familiar, but utterly unique. Think of red streaked sunsets, flowers exhaling their last and strongest aromas on a cool summer evening's breeze and you will have an idea of what this particular perfume smells like. Sillage: close. Longevity: average.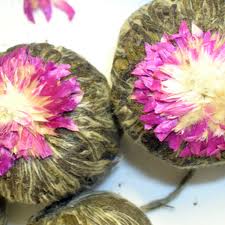 Black Collection "Lychee Flower" IS a floral fruity perfume. It is also rather sweet, but neither sickeningly saccharine nor overtly cloying. It reminds me of a lychee liqueur I once tasted, as it is ever so slightly warming and goes down smooth and yummy. Lychees are watery soft and delicious, this perfume is also all of those things. Though the note list says "sparkling lychee blossoms" I definitely perceive the actual fruit's aroma heightened by tart berries and softened by "powdery" floral notes. The word powdery is perhaps a misnomer. I usually associate that adjective with violets or iris; here I only get a dry floral combination that keeps the fruitiness from becoming syrupy or sticky. A soft twist of green forest woods adds a tiny bit of slightly balsamic evergreen to the mix, taking the sweetness down a notch, without totally obliterating it. Sillage: very good. Longevity: good.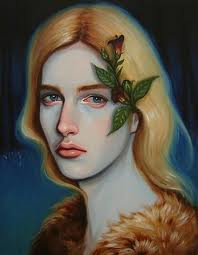 White Collection "Belladonna" does not smell dark, witchy or deadly as that name might possibly imply. This Bella Donna is more a take on the literal translation (from the Italian) of a beautiful woman. Crisp white narcissus and pink tulips allude to springtime freshness and pretty tender blossoms. The appearance of a majestic rose deepens and enriches the floral theme. Caught in her bewitching aura, you are drawn into a sensual embrace of woody slightly spiced cassia, warm sandalwood, dark vanilla and a divine musk that is neither "white" nor overly animalic. Like most enchanting and intriguing women, she first delights with sweetness and innocence then captures one with her charm and beauty before making us finally swoon at her grace and elegant sensuality. To all the girly floral perfumes out there with a formulaic oriental finish, you could learn a lot from this lady! Sillage: good. Longevity: above average.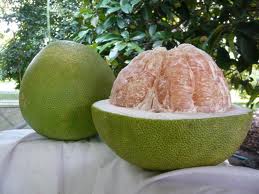 White Collection "Italian Pomelo" bursts open with all the zest and tartness you would expect from a freshly cut red grapefruit. Juice, peel and flesh are all present in this delightful fragrance, and the tartness is attenuated by the zing of red currants and luscious raspberries. All these notes come together and bring out the best in each other with the pomelo shining the brightest. It's not too citric, tart or sweet…it's just right. This is an extremely well-balanced scent that defies gender associations. It's rejuvenating and eye-opening with just the right amount of sweetness, and is anything but boring. Even in the ultimate finish of caramelized sugar and vanilla; it never strays too far from its shimmering opening and without any flowery nuances or resins and woods it hints at both gourmand and oriental, without committing to either. A true delight! Sillage: average. Longevity: slightly below average.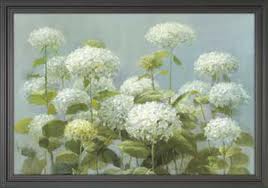 White Collection "White Hydrangea" is a fragrance that attempts to "paint a perfumed portrait" of not only the flower it's named after, but the time of year in which it blooms. Hydrangeas, at least to my nose, have very little actual scent to them. They do have a delicate floral aroma that is somewhat green, vegetal and dry. Their large blossom clusters are beautiful and this scent does them justice. A dose of melon (Crenshaw?) adds a cool but summery freshness to a subtle white floral bouquet (jasmine and what reminds me of crabapple blossoms) and rounds it off with a nice, but not "too clean" white muskiness. Although this review reads rather generic, I assure you that this scent is far more than just the listed notes; it's a snapshot of a summer day preserved in a wearable fragrant form. Sillage: good. Longevity: good.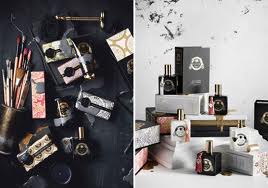 All of this company's products are cruelty-free and overflowing with natural oils, botanicals and vitamins. They are also paraben free, and contain no synthetic dyes or mineral oils.
Disclosure: Reviews based on samples sent to me from MOR Cosmetics.
–John Reasinger, Editor