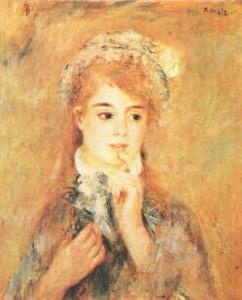 When I usually encounter Pierre Montale's concoctions I buckle myself in for a fragrant thrill ride. There are some times where the fragrance is more carousel than roller coaster but it is a ride. Imagine my surprise when upon trying his latest release, Roses Elixir, I wasn't sent to the fragrant amusement park. Instead I was talking with a charming ingénue who smelt of a delightful blend of fruit and flowers but mostly of roses.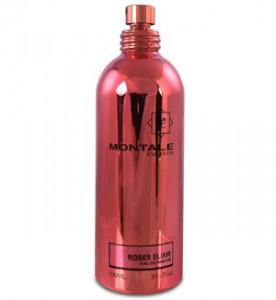 My favorite non-oud fragrances of Montale, like Red Vetyver and Blue Amber, still share the full-body aspects of the oud fragrances. Certainly the use of rose in Black Aoud is very forceful and almost unrestrained in its intensity. Roses Elixir is diametrically opposite in both intensity and construction to any of the three fragrances I just mentioned. Roses Elixir uses rose in a subtle way playing off citrus early on and strawberry at the end but in such a restrained way Roses Elixir feels like a fruity floral that is easy to respect.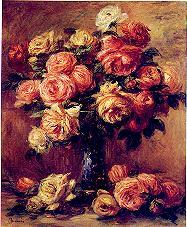 The early moments of Roses Elixir contain a flourish of citrus as orange leads the way. The opening act of the floral heart is orange blossom and it quite nicely bridges the citrus accord into the floral heart. When I first sprayed Roses Elixir on a strip I braced myself for the rose note that I knew was coming because I expected a roar. Instead it arrives with a whisper gently nudging the orange blossom aside and asking jasmine to join with it. The rose joyfully shares the olfactive stage with these notes but it is always in front. As this develops strawberry comes out and, these two notes together, reach a quiet marriage of equals. This is what I wish every fragrance in the fruity floral class would reach for. The rose and strawberry are distinct but not screechy and they are the better for it. The end of Roses Elixir is equally demure as the opening as amber and vanilla bring it to a slightly sweet and warm close.
Roses Elixir has excellent longevity and above average sillage. Below average sillage compared to any other Montale but that is a very different baseline.
Roses Elixir was an unanticipated joy, where I expected a fragrance of brassy notes instead I was treated to a subtle bit of fragrant chamber music that succeeded all the better for knowing not to fill the room with sound but to have one lean closer, yearning for more.
Disclosure: This review was based on a sample of Roses Elixir purchased from Luckyscent.
-Mark Behnke, Managing Editor