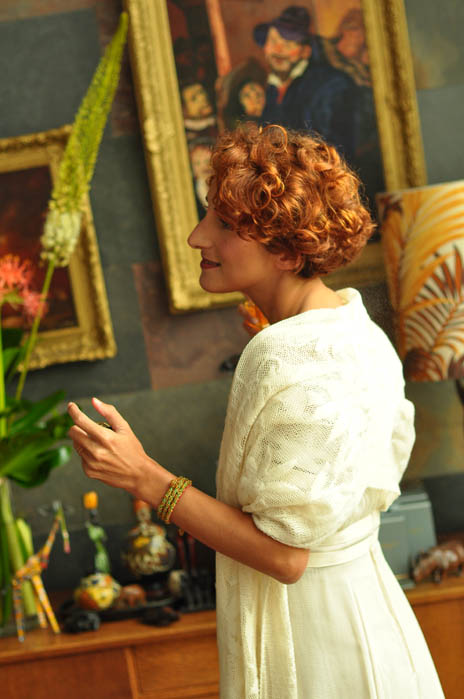 Perfumer Mona di Orio (rare photo from Jeroen's personal collection for this article) ©
Mona di Orio's passing in 2011 was a great loss not only to her loved ones, but also those of us the world over who admired her great presence and talent. My interview with Mona was one of the last she gave a journalist and of this I am very proud. I met Jeroen and Mona in NYC in 2008 at Bergdorf Goodman. Mona spoke to me for an hour of her detailed training in Cabris for 15 years with Maitre Parfumeur Edmond Roudnitska, of her very particular way of viewing the world and of the care she put into the materials she used when she formulated her unique work. I have always been moved by the ingenuity and her surprising signature; the interplay of light and shadow –olfactive chiaroscuro. July 19, would have been her 48th birthday and we think that Mona would have liked for us to celebrate her love of life and her passion for perfume as an art. –Michelyn Camen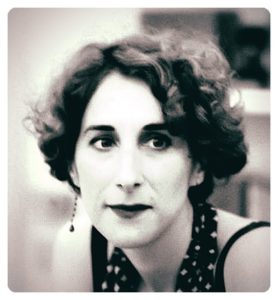 Mona Di Orio (photo from Jeroen's personal collection for this article)©
Classic, elegant and indefinable luxury is three words to describe this House and its Creators, Mona di Orio and Jeroen Oude Sogten. Within her collection, there are exceptional fragrances that embody her essence, and carry high her great gift for the Art itself.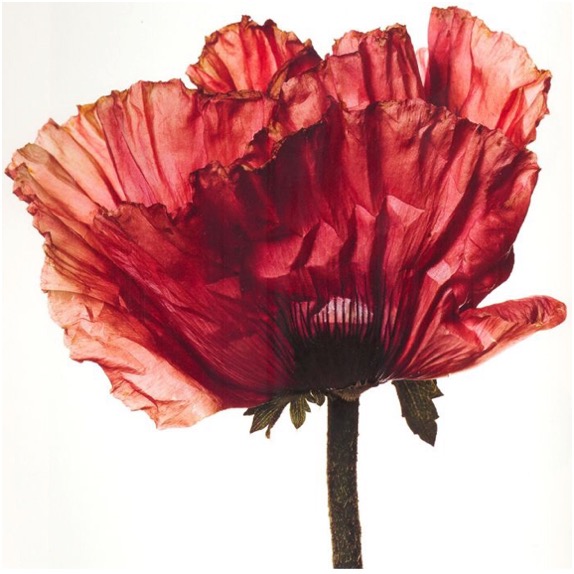 Mona's favorite flower:The Poppy which is the flower of remembrance (Irving Penn)
Since my love of Cuir and Vanille have been well- documented, I chose three that you may not be as familiar with and should be wearing to honor the anniversary of her birth.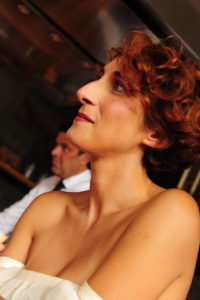 Mona di Orio Photo from Jeroen's personal collection for this article©
Lux: in this fragrance resides Mona's personal perfume, it is a piece of no small genius as it plays with the wearer as the absolute mark of Mona's work, the play of light and dark, this is a fragrance I have fallen in love with time after time.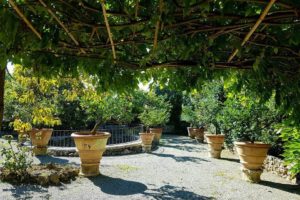 Limonaria Siena,Italy 2016 -DanuSeith-Fyr
Opening moments, are exquisitely Mediterranean, a wonderful effusive lemon citrus, that is so intense I feel as if I have entered a warmly heated Limonaria filtered through with Azure glass concentrated air heady with the heat of citrus skin and leaves, there is under its first explosive rich invitation, the leaves which call out as a kafir lime, then the petitgrain enters through as an elegant flourish drawing back the veils of the effusive citrus for the heart notes.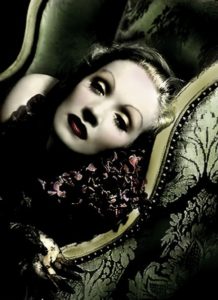 Marlene Dietrich by Edward Steichen©
Here lies exquisite woods which are ethereal and indulge me in a creamy bathing of corporeal luxury, its a bathing in a wood filled heaven that is as indulgent as a blanket spread on warmed littered forest floor. Warm and inviting and surrounded in the rising woody resinous scents that pervade as once again the shifting of shadows and illuminations. The flickering of light and shade as a dance on skin, the shivering of visuality.Delving deeper a sense of the fecund, the darker aspects to balance the citrus at the opening, a warmed seething earthiness, preceded by the vetiver that is the opening of the dark, moist earth under fingertips with a light that plunges underground and exposes the dark rifts of soil to the sun.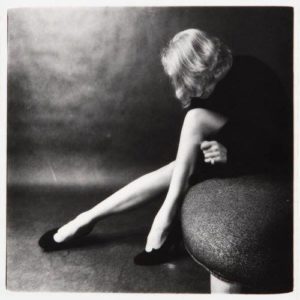 Marlene Dietrich, photographed by Milton Greene, 1952©
Always this juxtaposition, within her creations, but I have to say that Lux is the pinnacle for me and was her own signature scent. Indeed it is High Art.
Notes: Sicilan Lemon, Litsea Cubea, Petigrain, Haitian Vetiver, Moroccan Cedarwood, Mysore Sandalwood, Musk, Amber, Siamese Benzoin, Bourbon Vanilla, and Cistus Labdanum.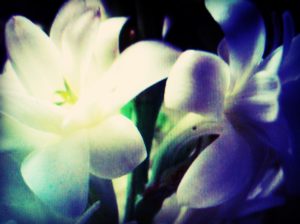 Tuberoses apped by MC
Les Nombres D'Or Tubereuse: The entire "Les Nombres D'Or" collection is nothing short of genius. I am incredibly hard to please when it comes to florals, this however is the one glorious explosive exception. It's all about the Tumescence.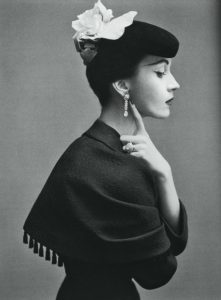 DOVIMA by Richard Avedon, October 1950 ©
It is fullest incarnation, Tuberose can be overpowering, here it is different, little by little, coquettishly revealing a glimpse, the fresh green verdancy offset by the pepper and undertones of narcotic nutmeg play with my illusions of this most indiscreet of flowers. Its verdancy verges on the olfactory promiscuous, so bold and strident it is, as stalks ready to burst into flower, it is the scent of the green flesh of plants at the point of bursting, all luscious green expectancy laced with a spices cocktail. This enticing and mysterious incarnation is all about the buildup, anticipation as your flesh reveals its Tubereuse heart, there is an intimacy, that she is revealing just for the first time to you.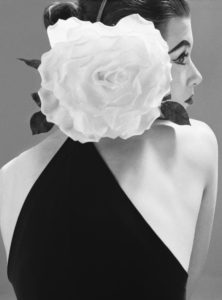 Richard Avedon, Barbara Mullen, hat by Lilly Daché, New York, April 1951©
I find myself in the true narcotic overtones of the flower walking an edge between worlds, as Mona walked in the interplay of light and dark, so I too find as the scent reveals herself to be transported into an etherality that is beyond the conventions of this flower, there is in the deeper unveilings the Soul and Essence of this controversial bloom, Mona has managed to capture its radiant, entrancing quality that is rare and refined. Such an invitation into the realms of the Essence of the Tuberose. Dare to, it will be well worth the trip.
Notes: Pink Pepper, Bergamot from Calabria, green leaves, Indian Tuberose absolute, Siamese benzoin, heliotrope, Amber, Coconut milk musk.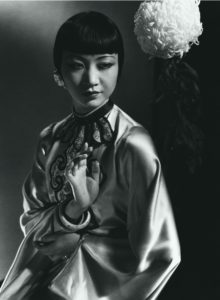 Edward Steichen Actress Anna May Wong, 1930
Oudh Osmanthus (formerly known as Oud): In my collection of fragrances, this one takes a certain prime position, not only was it the last fragrance Mona crafted before her death, which adds a certain poignancy to it, but it is truly one of the best Oud fragrances I have ever known. It is unrestrained yet Mona captured all of that particular components most devoutly beautiful aspects. It is the illumination of the dark, in all respects. Shining bright indulgence as in its initial effects are as a lighting of a candle in the darkest night, it flares and bursts off the wrist with a beautiful display of the Hesperidian notes of the top chord. Oudh Osmanthus is a revelatory mystery, yes I know, that's a contradiction, a paradox, but this is where Mona excelled. The heart is a soft opening that is revealing a luxurious center of unadulterated comfort, it enfolds and is redolent of freedom, to just curl up and relax in its warming center.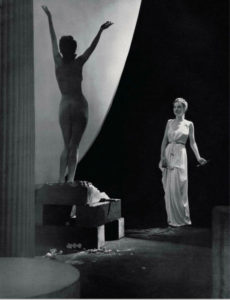 Edward Streichen Vogue 1941
Over the passage of time it is here that I find a smoky sensuousness that is absolutely addictive and calls as a sounding clarion bell me to my wrist over and over. The Oud, Laos in origin and of extremely high quality, never overly dominant, is creamy and warm; it is the best facet I have ever seen drawn out of Oudh. The underpinning of musk and ambergris so supremely indulgent in combination, it's as the touch of a fine silk is on the flesh.
Notes: Elemi Phillipines, Green Mandarin from Calabre, Petitgrain Paraguay, Patchouli Indonesia, Absolu Osmanthus China, Nagarmotha India, Cedarwood from Atlas, Essential Oil Oudh Laos, Musc, Ambergris.
Sample received from with thanks from Jeroen, Mona di Orio, Opinions my own
Danu Seith-Fyr, Contributor
Art Direction and Contributions: Michelyn Camen, Editor-in-Chief Old Holywood and vintage photos that were studies of shadows and light …chiaroscuro.

Thanks to the generosity of Maison Mona di Orio we have a draw for a registered reader worldwide for a full 75 ml bottle of the reader's choice of Lux, Tubereuse or Oudh Osmanthus. Be sure to register or your comment will not count. To be eligible please leave a comment with what you enjoyed about Danu's review, where you live and perhaps a memory olfactive or otherwise to celebrate Mona di Orio. Draw closes 7/22/2017
We announce the winners on our site and on our Facebook page, so Like Cafleurebon and use our RSS FEED…or your dream prize will be just spilled perfume