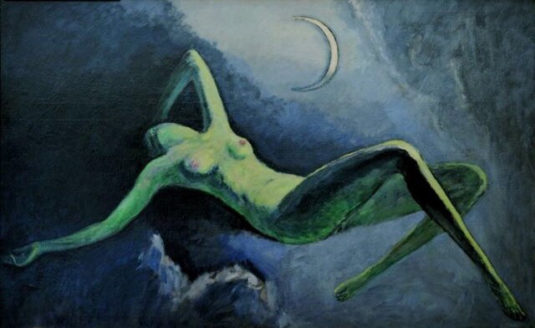 "Something needs to be said to describe my moonlight. Almost frost but softer, almost ash but wholer. Made almost of water, which has strictly speaking No feature, but a kind of counter-light, call it insight." ~ Alice Oswald, excerpt from her poem Full Moon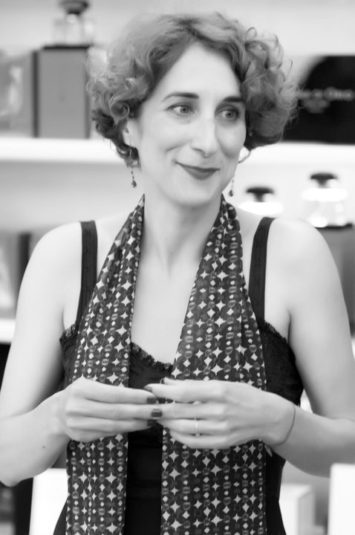 Mona wearing a carre etoile!!! rare photo
Beloved perfumer Mona Di Orio was born on July 19th, 1969 – the Cancer-Leo cusp (July 19-25), otherwise known as the Cusp of Oscillation. This concept of astrological interval bridging two signs, aka cusp – has been discussed and disputed by many, astrologers included: it presupposes that divergent characteristics of the two signs concerned may hold sway over one's potential behavior. In the final analysis, we have the last say regarding self-mastery and realization, always. To believers, the Cusp of Oscillation is considered one of the most creative and influentially powerful cusps. I am by nature an avid observer and data bank; in the memory palace spanning several decades, I've noted some common characteristics among folk born on this cusp. They differ wildly individually but for the qualities of creativity, complexity, and humor. To employ the vitality of sun and moon is no mean feat…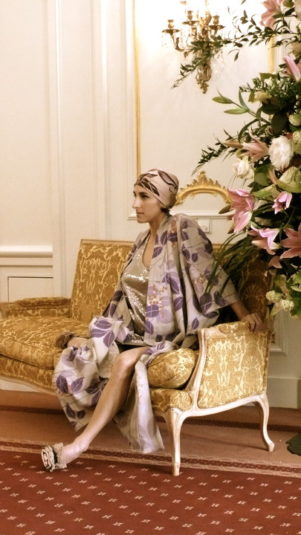 Rare photo of Mona di Orio courtesy of Jeroen Oude Sogtoen©
Reflecting upon Editor-in-Chief Michelyn Camen's in-depth interview, (the last before her untimely passing), it feels so current; she and I both met Mona on the same day and engaged her in conversation at different times. Mona's brilliant, underappreciated Amyitis had just become available; I purchased it promptly without a second thought. It was during the 2008 Sniffapalooza Spring Fling in New York City – the very same occasion where Michelyn and I first met. Mme. Di Orio and I found ourselves engrossed in discussion at Aedes De Venustas's Victorian bandbox boutique in the Village. I was earnestly attempting to convey my admiration for/olfactory perceptions of Nuit Noire (2006), which I adored: it might as well have been named Bête Noire, it was so avant-garde and polarizing for its time. I noted privately the equine elegance of her aquiline nose and long neck; how fitting.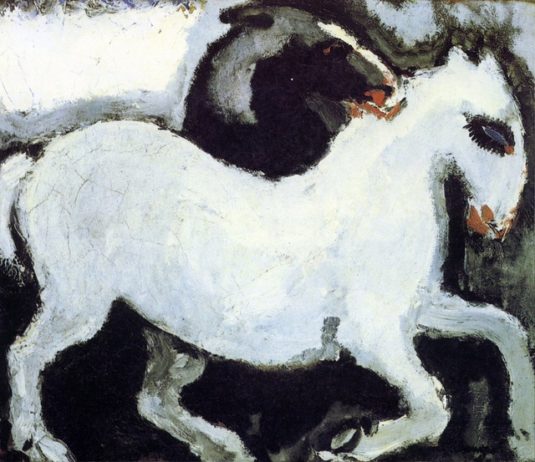 "It was an extremely torrid afternoon in the souk; the horses had been ridden so hard that morning, tugging at the reins. The sweat from their hides upon the saddles suffused its atmosphere, heavy-laden with spice, precious woods and indolic blossoms. From the balcony above the windows were flung wide open and a fierce, breathing animalic aroma hung in the ether with pungent sweetness." Mona faced me squarely, fixing me with an intense gaze: "That's precisely what I had in mind", she quietly remarked after a period of silence. "You understand." Soon after she was engulfed by clamoring crowds. Mona appeared uncomfortable being in such close quarters, boxed-in, no exit – and it was evident that she was rising to the occasion. Her eyes at that moment recalled the French word farouche – untamed, shy. I think she would have preferred a little respite at that juncture, a glass or two of good wine and quiet conviviality or solitude, even. She felt saturated to me, and weary from 'enforced intimacy'… We did not meet again, but the experience remains etched in memory.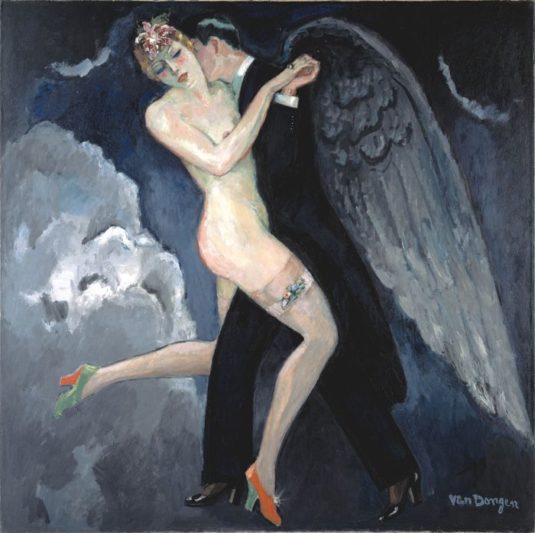 On what would have been her 49th birthday, we consider Mona Di Orio Les Nombres D'Or Musc. I feel it as Musc as Moondust. Its gossamer skein weaves tenderness in its wake, an entity of plumage and silver filament enmeshed with heliotrope – she who turns her violet countenance towards the sun. Powdery as the moondust of our imaginings must be, Musc is a perfume of consonance above all. Balance and delicacy reign in a dominion of pillowy florals and musks cocooned in tonka, enlivened by the spicy resinous addition of angelica. It could easily skew cloying in the hands of a lesser talent: heliotrope (with all its cherry/almond/fluffy facets) + tonka (hay, licorice, nutlike, sweet spice) can equal syrupy disaster, giving gourmand a bad name. Mona's Musc treads the tightrope with aplomb; commences with sunny, cheerful clarion ebullience and good humor only to dry down to an ever-present aromatic moonlit murmur, a stealth fragrance over time. Mona Di Orio Les Nombres D'Or Musc never withdraws from your presence: an increase in body temperature, a flutter of clothing – and you are aware of it once again. It may be reactivated by an embrace (so much the better!) or proximity in tighter quarters, but it will refuse to suffocate you unless you choose to apply it indiscriminately (then it's tea culpatime, and you bear the consequences of your own indiscretions). Perhaps it was from instinct, intuition which Mona birthed a fragrance reflecting both sun and moon: compassionate, wistful and full of dreams. Notes: neroli, angelica, rose, heliotrope, tonka bean absolute, precious musks
Mona Di Orio Les Nombres D'Or Musc from my collection. My nose is my own…
~ Ida Meister, Senior Editor
~ Art Direction: Michelyn Camen, Editor-in-Chief: Mona Di Orio Les Nombres D'Or Musc is my personal favorite of Mona Di Orio's signature fragrances. Thank you to Jeroen Oude Sogtoen for these seldom seen photos of Mona Di Orio. Mona loved Kees Von Dongen©, the Dutch-French painter so I used his artwork.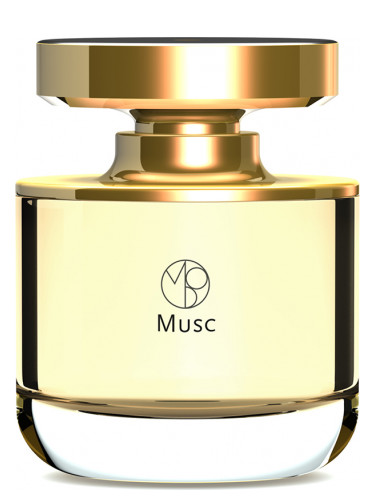 Mona Di Orio Les Nombres D'Or Musc
Thanks to the kindness of Maison Mona Di Orio (especially on her birthday!) we have one 75 ml bottle of Mona Di Orio Les Nombres D'Or Musc for one registered reader worldwide. To register, click here. To be eligible, please share with us what appeals to you about Ida's review, where you live, and if you have a favorite Mona Di Orio perfume please share it with us. Draw closes 7/21/2018
We announce the winners only on our site and on our Facebook page, so Like Cafleurebon and use our Blog feed…or your dream prize will be just spilled perfume.