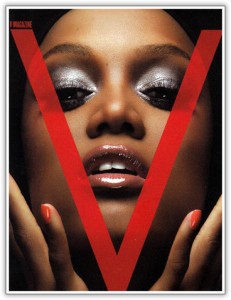 Today's review is sponsored by the letter "V" and is supported by Mona di Orio as she continues her Les Nombres D'Or series of fragrances with two new entries both beginning with the letter V. Mme di Orio's Les Nombres D'Or are meant to highlight the highest quality materials and the previous entries have done an excellent job of setting the titular ingredient off like a diamond solitaire. For the latest two Mme di Orio has chosen two of the most ubiquitous notes in perfumery. Vetiver is the beginning, and sometimes the end, of many men's warm-weather fragrances. Vanilla might not be as prevalent as vetiver but it is more of a "love it or hate it" kind of note. Mme di Orio takes both of these common ingredients and in both Veyver and Vanille manages to make them feel uncommonly good.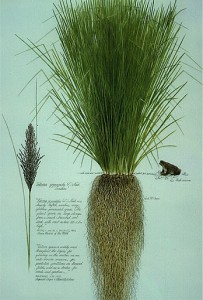 In Vetyver Mme di Orio chooses to accentuate the more herbal or what is sometimes described as the edgier aspects of vetiver. This is a bold move because these aspects are frequently mentioned when a vetiver fragrance is not easily accessible. What Mme di Orio does is to choose some partners to allow for the edgier facets to be enhanced and enticing. The opening phase of Vetyver has the vetiver in place and the herbal quality is accentuated by dose of clary sage and a really nice ginger. This is a surprisingly refreshing opening which leads to a heart of labdanum and a base of cedar and musk. It is the opening phases of Vetyver that are my favorite and as I've worn this in the near-record heat the last week it has been a lovely antidote to the weather.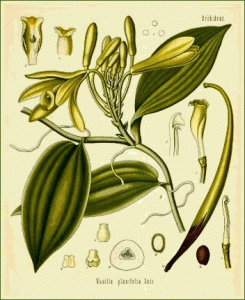 Vanille follows the path a number of recent vanilla-centric fragrances have followed recently. Instead of relying on the sweet baker's vanilla version, Mme di Orio has chosen to focus on the less sweet, slightly green vanilla bean pod note. The opening salvo of Vanille is orange and clove almost reminiscent of one of those holiday oranges which is pierced with cloves. This is a pungently pleasant opening and out of this rises another interesting choice by Mme di Orio as a boozy rum note enters on the arm of vanilla. It is clear they've been having a good time as they combine with a rambunctious energy and it is very nice. The base settles into an amber and sandalwood softness which softly supports the overall structure of Vanille.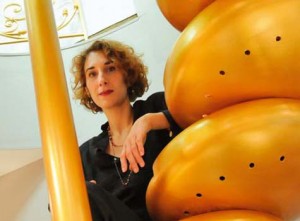 Both Vetyver and Vanille have average longevity and average sillage.
As Mme di Orio showed in her first Les Nombres D'Or she is using this series to show off a variety of notes in various ways. Both Vetyver and Vanille continue this trend in a very interesting way.
Thanks to Luckyscent we have a draw. please tell us your favorite Mona di'Orio fragrance or one you would like to try and your favorite word starting with the letter V! Draw ends July 14, 2011
–Mark Behnke, Managing Editor