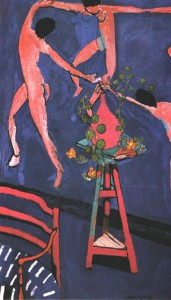 I'm just back from a visit to my mother at the nursing home, and she's all set to go to the beauty salon there this afternoon for a wash and set. I showed her the print out of the CaFleureBon Mother's Day tribute. Both that and looking forward to the hairstyle still didn't keep her from crying that I was leaving. She always has her bottle of MoonDance in her sweater pocket, and I reminded her to spray some on when she's feeling down. It is her favorite scent, and mine, too.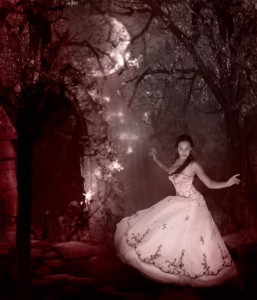 The tiny touch of water mint that opens MoonDance plays with the slightly melancholy violet flower isolate, and they segue into a classic trio of heart notes – jasmine sambac (the night-blooming, moontime jasmine), rose de mai (from Grasse) and ylang ylang. The smooth, slightly balsamic base of opoponax and Mysore White Sandalwood give a very comforting, warm and gentle framework and drydown.
MoonDance was created to celebrate my birthday, and was released on that day, October 5. My adult life was graced with Van Morrison's beautiful, soaring song Moondance, which called out for me to honor it with a perfume.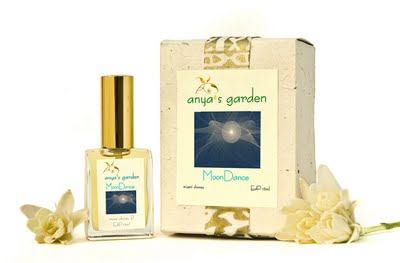 To acknowledge the moving, beautiful stories shared on CaFleureBon for Mother's Day 2011, I would like to offer a 15ml spray EdP of MoonDance *and* a 3.5ml perfume mini to a CaFleureBon reader.
If you're a mother, share it with your daughter; if you are a daughter, son, lover, spouse…share it with someone you love.
–Anya McCoy, Guest Contributor
Please leave a comment on your favorite fragrance on why you would like to win 15ml EDP and who you would like to share the 3.5ml with. Do you have a theme song? leave a comment. Draw closes by May 13, 2011 (EST).
Editor's Note: Moondance is a botanical perfume and Anya McCoy is the President of the Natural Perfumer's Guild!! In its sweet embrace am reminded of this poem: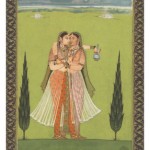 "In My Vertigo
In my dizziness
In my drunken haze
Whirling and dancing
Like a spinning wheel
I saw myself
As the source of existence"
– Rumi