Meo Fusciuni, Danu Seith-Fyr 2018©
And we are a little song, far from my time and yours…."This little song has become my mantra, my memory, the first step in my metamorphosis. Now I await, for something to happen, like a ritual with its abracadabra, the little song accompanies me, accompanies me in my solitude, waiting for something to change and transform." Meo Fusciuni.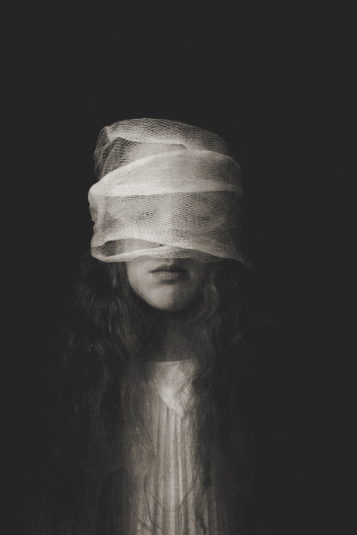 Solitude, Richard Curtis 2016©
Have you ever entered into the inner Sanctum, of those with whom you feel an understanding, a tangible rush of companionship, whom you know even before a word is spoken? So it was with Meo Fusciuni and his partner, Fede Caste, upon my visit to Italy for Esxence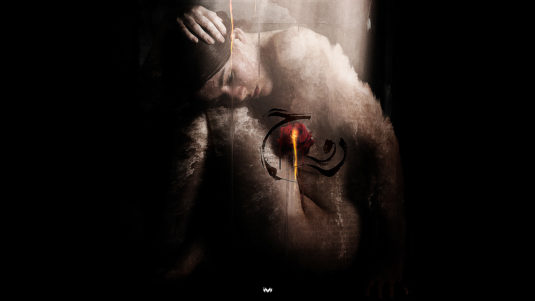 Portrait of Solitude, Abdelrahman Mohamed 2017©
Meo is the Macrocosm to my Microcosm, to step within the Studio is akin to the recognition of familiar self, aromas of layered time prevalent, journeys ignited, collected items and odours, the unravelling of a story.' The smell before the Perfume, The Poetry before the Molecule'. Meo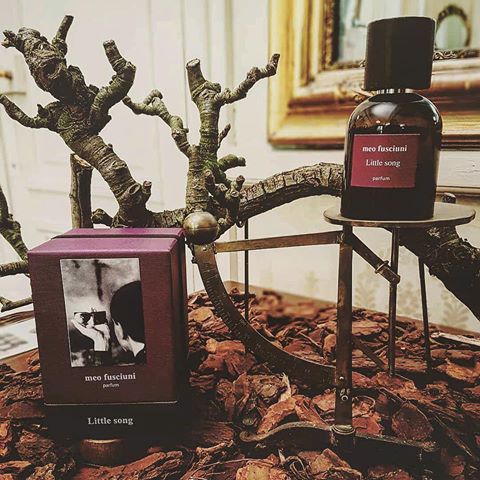 Little Song, Exe Studio Olfattivo©
'Without great solitude, no great work is possible' Pablo Picasso
Meo Fusciuni Little Song is the unending, narrative of Self as we journey in our cloaked flesh, pause, between breaths. Scent of loneliness, that is a retreat yet an essential prerequisite of evolution. The closing of one aspect of our lives and the opening of another, a placid vesical cessation. Shedding of one skin to reveal the next. Under the delicate touch of Meo's hands, Little Song is this first expression in the Cycle of Metamorphosis. Lifting and consolidating me from its very moment of contact upon skin, the Bergamot, Ginger and Pink Pepper are the invitation, unfettered in faith. It tunes my inner ears to listen intently to my 'Little Song'.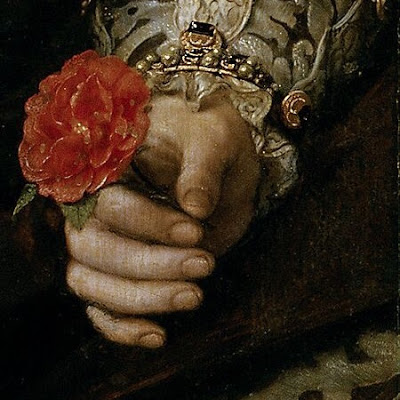 Maria Tudor, Antonio Mora 1517-1576©
The engoldened centre of Meo Fusciuni Little Song carries me to a place of closeted moments. As I write, the air around me is infused with a melody so recognisable. Called by the Turkish Rose in a seamless harmonic with the Coffee, as if they are two distinct threads woven in a majestic tapestry, to be seated, to write upon a warmed oaken desk of my next existence, facing a casement flung wide to the summer. Odour of stone portals with a sedate beholding of Rose that bears not a trace of green but is in its prime, a Rose exuberant, voluptuous, lending herself to be my outrider as I wait.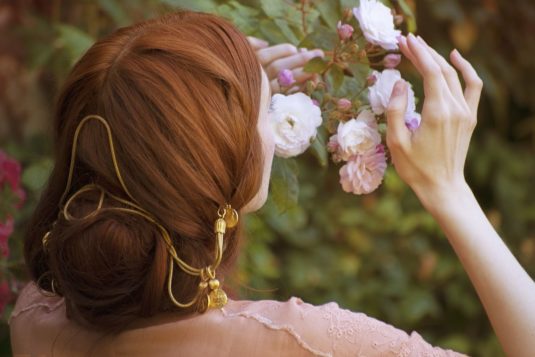 Persephone, Pysche Ophiuchus 2018©
Stretching time in all impossible directions, fissures open in the fabric and the possible comes into focus. Soft tissue petals grace my flesh, laced with a Tobacco note that is all surety and faith. Memory gracing Moments. The elapsing of hours brings the tendrilled Tobacco to the fore, not a sweet varietal, here robust and richly textured, giving with its companions, Vetiver, Sage, Civet and Labdanum a deeply rooted, tender guiding hand, unwavering in the conviction of the transformation.
Sample of Little Song received with gratitude from Meo Fusciuni
Opinions my own.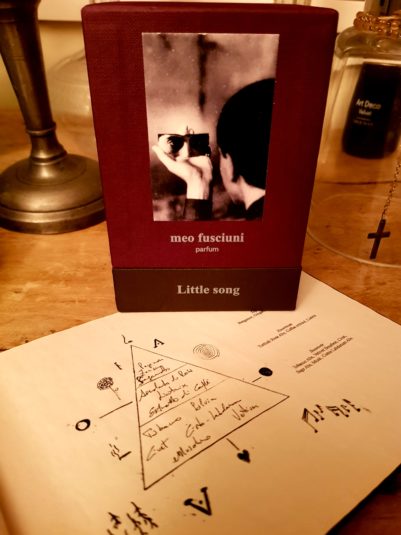 Danu Seith- Fyr, Contributor
Meo Fusciuni Little Song, Danu Seith-Fyr 2018
Thanks to Meo Fusciuni, we are able to offer a 100ml bottle of Meo Fusciuni Little Song to one registered reader anywhere in the world. You MUST register, or your comment will not qualify. To be eligible, please tell us what appeals to you about Meo Fusciuni Little Song based on Danu's review where you live and if you associate perfume with melodies or metamorphosis. Draw ends 7/24/2018
We announce the winners only on site and on our Facebook page, so Like ÇaFleureBon and use our RSS blog feed…or your dream prize will be just spilled perfume.