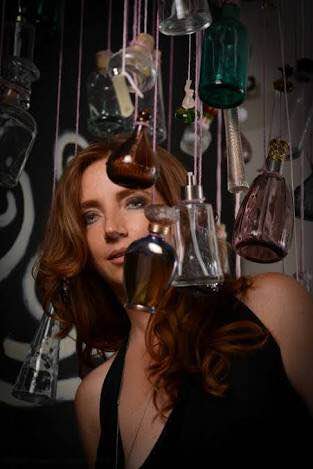 Stefania Squeglia of Mendittorosa Odori d'Anima
"The visible comes from the invisible, just as sound comes from silence and movement from stillness". Elio d'Anna
Mendittorosa Odori d'Anima, "Scents of the Soul" is a House of intrigue and mystery, with integrity, its creator and driving force is Stefania Squeglia. Based in Italy and dedicated to creating compositions that are of the finest quality without compromise. "Archetipo and Rituale are all about shadows, emotions, primordial memories, creating your inner temple. A perfume is a "scent of the soul", a way to express or reconnect with our deeper self, we create feisty, conceptual and genderless fragrances that encapsulate deep emotions and meanings. Each olfactory harmony has a proper story and a message to tell, while evoking specific references or memories". –Stefania Squeglia.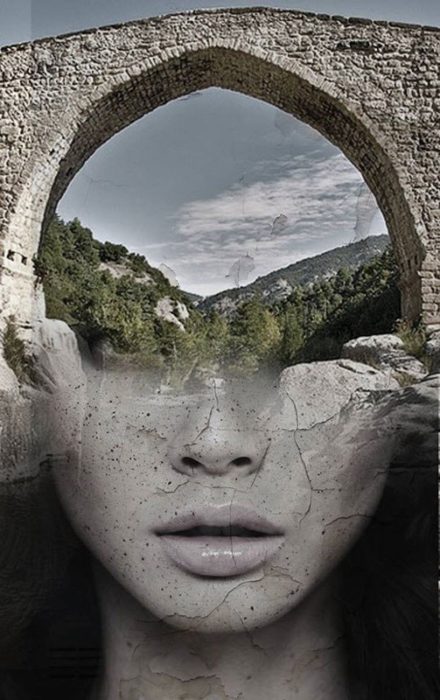 digital art Antonio Mora©
"Man is the bridge between time and Timelessness, between nothingness and eternity."- Prof. Stefano D'Anna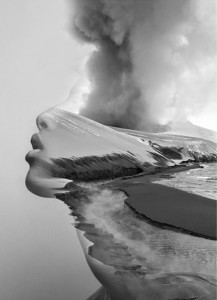 Antonio Mora @
Archetipo by Luca Maffei: I stand in the wake of nature, witnessing in this fragrance primordial forces, something ethereal between the vestiges of the visual as layers of sheerest fabric, one upon the other.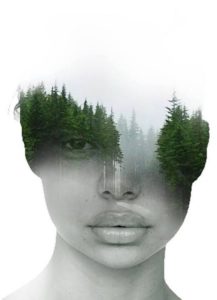 Antonio Mora @
The drawing of inhalation in resurrection, the initial Balsam fir, pink pepper and incense combine to give the airs of revival after waking from metaphorical death. I witness as a fragile human in the tempest, sparks of rain on spurs of conifers, the air sundered after the lightening, this is where I am transfixed in awe, air released in a freedom of illumination and scent of the charge, the fragrance of particles energetic fine and rare, taking me to the in-between moments of before the lightning bolt, after, all ozonic charge. Primordial potency.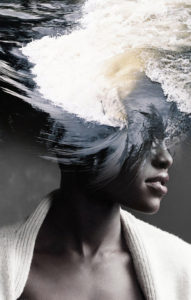 Antonio Mora @
I find myself in retreat to undergo some intiation, to bear witness and senses beyond senses in a tempest of vulnerabilty. This assault awakened sense now brings the smoking from the fallout create in your mind this interchangability of smoke and water for the quality of both resides in this strangely alluring core. A challenge to perception, surrealism, is water smoke or smoke water. The silence that speaks in the uniting of patchouli, vetivert, cashmere wood, labdanum, black amber and oakmoss, is the base as it rises unbidden. Earthy, unequivocal silences, yet all is written in between the breaths of silence, that space between the inhalation, exhalation, inhalation on and on and on, those moments of suspended time. Notes: Balsam Fir, pink pepper and incense, smoke, patchouli, vetivert, cashmere wood, labdanum, black amber and oakmoss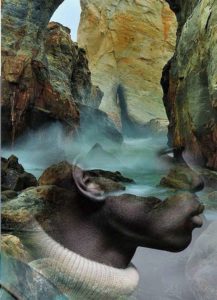 By the streams that ever flow, By the fragrant winds that blow, O'er the Elysian flow'rs, By those happy Souls who dwell, in yellow mead of asphodel.- Alexander Pope.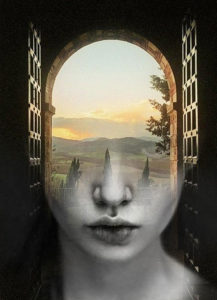 Antonio Mora @
Rituale by Amelie Bourgeouis: A golden honeyed masterpiece, Ambrosial, Myth in Creation, Elysium Fields and a sustenance of Ancientness. Mythical landscape of Demetrian fields, the scything of the crops, seeds of Immortality intact in sheaves and stooks rested in the heated aestival haze.The rising scent of the cut stems is what comes forth and the seed head bearing all within it, for the renewal, already drying in the heat, exuding a sweet promise of Eternity.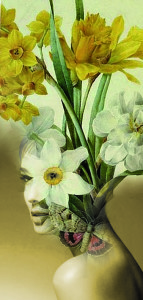 Antonio Mora@
Inner wind and everlasting sunrise, there is a whiff of the Eternal residing in this fragrance, soft honeyed floral that is a summer concoction endless. Its opening is as bright and ebullient as Midsummers dawning. A dawning that is a herald at the gates, the fruit notes residing at its centre are understated and refined and none are glaringly obvious, yet carry the splendid harmony into the Gardens of Delight where Muses speak in lyrical tones amid the whispers of Zephyrus Winds.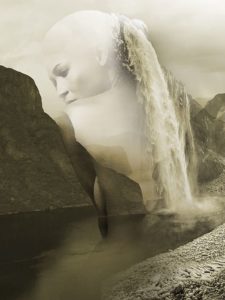 Venus by Antoino Mora
Effusive, ebullient and joyful flirtations, vanilla infused fruits, the cutting of hay, soft sensual sunlight and soft Mystery. This consonance is again a quality of that which lies in between the notes of the fragrance, the florals are sophorific, inducing a state of dreamy drifting, that eases me gently in to the the sweet terror of the threshold without fear, this unknown territory, into the deeper notes now undulating from my skin.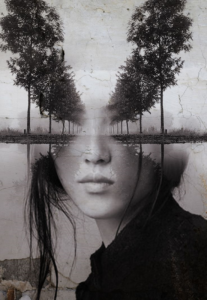 Into the depths of woods and animalics, Hyraceum amd Musk, stepping into Ancient or is it Modern Myth, hard to tell. Notes: Italian Bergamot, Mandarin, Lavender, Jasmine, Narcisscus, Rose, Blackcurrant, Raspberry, pomegranate, Patchouli, sandalwood, Beeswax, Amber woods, white musk, Hyraceum (Golden Stone)
Samples courtesy of Mendittorosa Odori d' Anima, Stefania Squeglia and Jakub Piotrovicz, with many thanks, Opinions my own
Danu Seith-Fyr, Contributor
Art Direction: Michelyn Camen, Editor-in-Chief; I used the digital collages of Spanish surrealist artist Antonio Mora throughout mylovt.com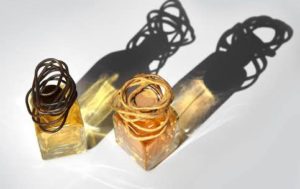 Mendittorosa Odori d'Anima Archetipo and Rituale photo courtesy of Mendittorosa Odori d'Anima
Thanks to the generosity of Mendittorosa Odori d' Anima we have 2 sample sets of Time without Time. for 2 registered readers anywhere in the world.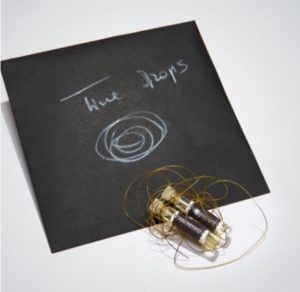 To be eligible please leave a comment with what appeals to you about Archetipo and Rituale based on Danu's review, which you might prefer, where you live and if you have tried a Mendittorosa Odori d'Anima perfume. Draw closes 9/6/2017
We announce the winners only on site and on our Facebook page, so Like Cafleurebon and use our RSS FEED…or your dream prize will be just spilled perfume