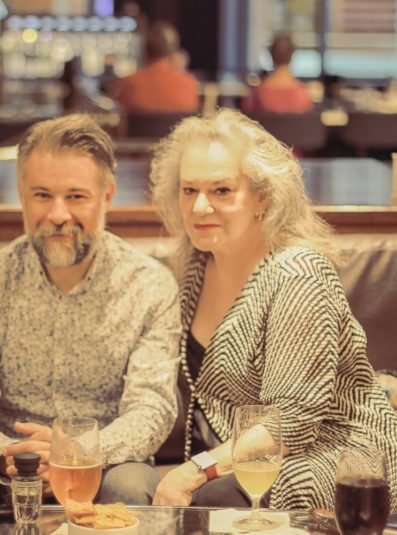 Ida Meister of CaFleureBon with Alessandro Brun in Boston
Creative Director of Masque Milano Alessandro Brun venerates vetiver. That's a fait accompli. He and I met up last week while he was in Boston to smell and discuss Hemingway and the circumstances, choices and creative process surrounding its creation.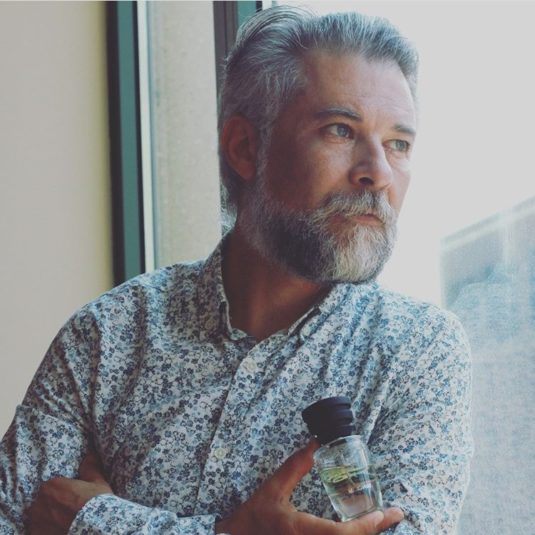 Alessandro Brun in Boston holding Masque Milano (homage to) Hemingway
Masque Milano's soon-to-be-released fragrance (homage to) Hemingway was first previewed at Esxence Milano 2018. The creative directors' fragrant mission is to seek out budding perfumers who breathe life into their scent concepts. This is both practical and thrilling, as many have subsequently embarked upon auspicious careers.
Riccardo Tedeschi and Alessandro Brun via Masque Milano©
Riccardo Tedeschi and Alessandro Brun enlisted talented young Fanny Bal of IFF (who was featured in our recent Young Perfumers Series), fortuitously mentored by Maître Parfumeur Dominique Ropion (creator of Frederic Malle's magnificent Vetiver Extraordinaire). IFF has been extraordinarily obliging throughout the perfume's development (for example: throughout the evaluative process and tweaking of many scent modules, an individual is summoned purely as flesh canvas. After having been spritzed with the mod, they then leave the room to shower, returning for further testing afresh. This may be repeated several times.).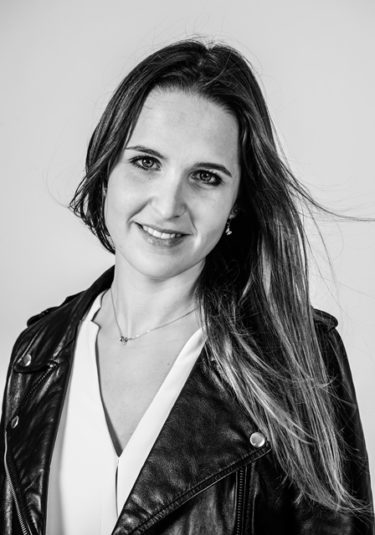 Fanny Bal composed Masque Milano (homage to Hemingway) via Fanny Bal
Their esteemed Laboratoire Monique Remy, referred to as LMR – is renowned for its exceptiona lnatural materials, and provided perfumer Fanny Bal with the three distinct vetivers she employed in composing Masque Milano (homage to Hemingway). LMR was the source of fresh ginger oil – a glorious rhizomal, golden spicy olfactory introduction, and the patchouli molecular distillation which imparted a yellow hue without either overwhelming the vetiver or discoloring the jus (think of it as an elegant streamlined woody component).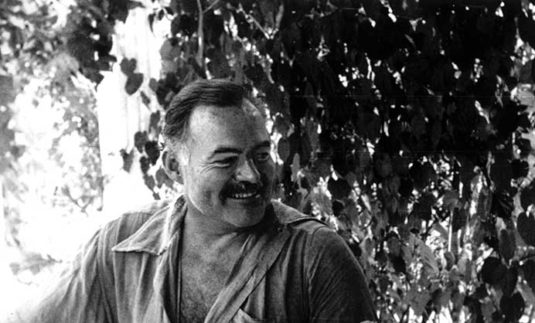 Hemingwaycollection.com©
Creating the Most Vetiver Vetiver was in itself a casting of the gauntlet: the first aim was to have the highest percentage of vetiver in a fragrance to date. Other challenges were how to evoke cocktails in the Florida Keys and Cuba (Hemingway haunts) and conjure a carefree Caribbean atmosphere without resorting to traditional white florals, coconut or suntan oil notes. Then there was the color of the fragrance to consider: in using a high percentage of naturals, how to deliver a jus filled with light… Hemingway, the man? Complex outdoorsman/adventurer with large appetites and even larger demons.
Let's delve into (homage to) Hemingway itself: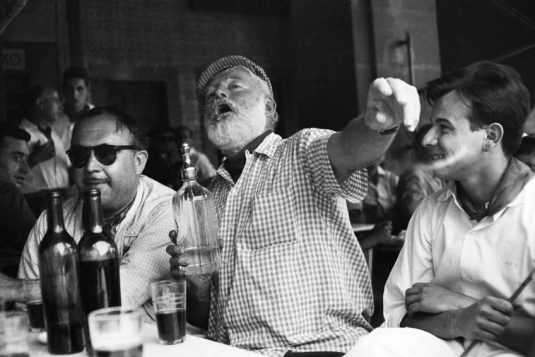 Ernest Hemingway carousing in a bar in Havana, Cuba (1959) imgur©
Cocktails!!! It's frightfully sultry in the Keys and Cuba. One craves refreshment; tonic zesty ginger awakens the palate. It's paired with rhubarb, a sour/salty/ metallic freshly snapped stem aroma in nature. If its source is IFF that would likely make it Khusinil© – a rhubarb/citrus/vetiver component which meshes deliciously with every single element in Hemingway. We enter the perfume with whetted appetite, salivating from the savory – only to venture deeper into the Everglades, the shadowy heart of Cuba as we encounter a profusion of vetiverian layers like dense tropical foliage.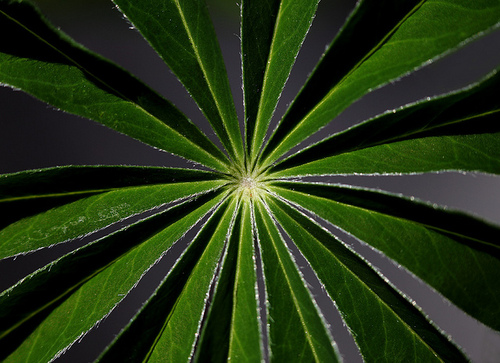 Vetiver apped by Michelyn
Vetiver is a perfume unto itself. It is brilliantly showcased thanks to the unique qualities each of the variants brings to table. Haiti's contribution intones the balsamic: verdant, bright with citrus/floral notes and grassy. It's warm and dry, easy to love. Contrast it with Java's deeply smoky, earthy-rooty scent profile tinged with a whiff of darkest cacao, dense and smoldering; Indonesian vetiver roots are often aged to up to 5 years, magnifying innate woody intensity and sweetness.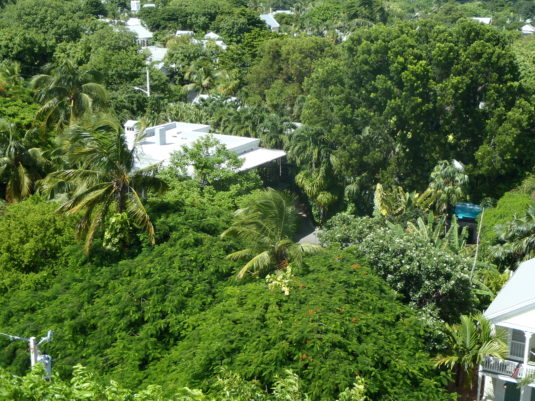 Hemingway House-Aerial View from Key West via wikipedia
Vetiver heart (Haïti) displays yet another complementary face – while retaining its essential character, it feels less profoundly woody, swampy than other vetivers. I resist the term 'cleaner' because I find it controversial and confusing – but in this instance it makes sense as its odor profile smells greener, grassier, sweeter and less singed.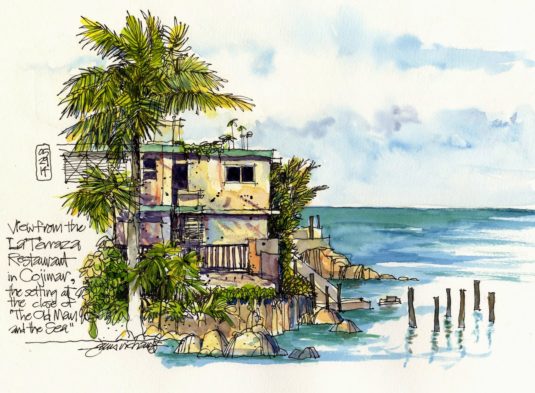 James River© Hemingway's Cuba Exhibition
These three vetivers weave in and out of Masque Milano (homage to Hemingway) as it develops upon the skin, which I find delightfully complex and mysterious. Cedar's arid woodiness is a joy, ambery at times with a soft leathery undertone; it commingles with patchouli which doesn't darken the perfume. This particular patchouli reveals its earthy, herbal camphoric woodiness with a lighter, more illuminated hand – a great boon when implementing numerous potent aromatic participants. For me, leather is more intimated than anything else – it feels like the natural progression of intricate elements' collusion. It's tender, not raw or raucous-voiced. All these aspects form a harmonious whole in (homage to) Hemingway: balanced, beautiful, soothing in the drydown – but first you must journey from juice and radiance to shadow and everything which lies in between. In this wise, I'm reminded of Mozart's The Magic Flute: the dramatis personae have to undergo personal growth and challenges before all is revealed.
"The only journey is the one within." ~ Rainier Maria Rilke
Notes: ginger oil fresh LMR (LMR = Laboratoire Monique Remy), rhubarb, vetiver heart LMR, vetiver oil Haïti, vetiver oil Java MD (MD = molecular distillation) LMR, cedar wood oil, patchouli oil MD LMR, leather
Sample of Masque Milano (homage to Hemingway)– thank you! My nose is my own…
~ Ida Meister, Senior Editor
~ Art Direction: Michelyn Camen, Editor-in-Chief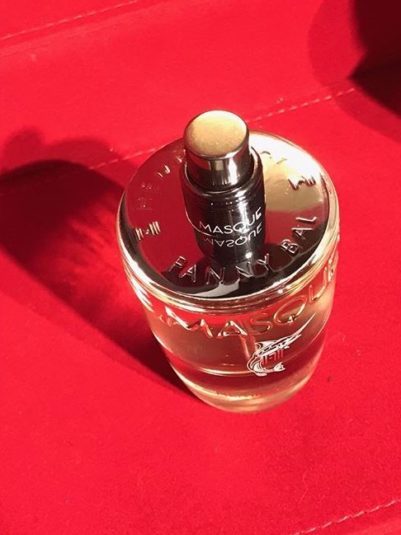 We have an avant premier 35 ml bottle of Masque Milano (homage to Hemingway) for one registered reader in in the EU, USA or Canada. To be eligible, please leave a comment saying what appeals to you about Masque Milano (homage to Hemingway) based on Ida's review, and where you live. If you have a favorite Masque Milano fragrance, please tell us about it. Draw closes 7/9/2018
(homage to) Hemingway will be launched mid-late July 2018
We announce the winners only on site and on our Facebook page, so Like ÇaFleureBon and use our Blog feed…or your dream prize will be just spilled perfume.