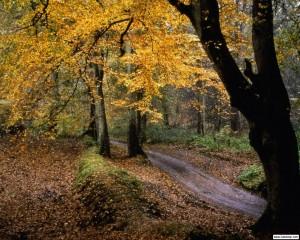 I would like to share with you my journey into the world of fragrances. As far back as I can remember I have always loved wearing a fragrance. I was the kid in eighth grade who wore Pierre Cardin when all my other classmates were wearing Polo, Drakkar Noir or Grey Flannel.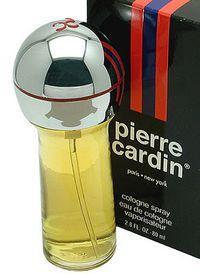 Throughout high school I wore Santos de Cartier, a fragrance I received as a gift from an aunt. I remember well the summer that she took me to Cartier to purchase this scent. I was expecting the regular glass falcon and not the limited refillable falcon. This was my first gift from Cartier and my introduction to prestige fragrances. I still have it in my collection and have purchased the refill throughout the years.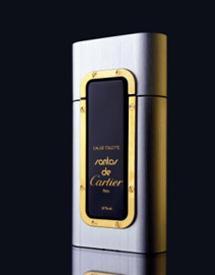 I have always taken the road less traveled with my fragrances. One of my first jobs was behind a fragrance counter in a local department store in Oklahoma City (Sanger Harris, no longer around.) Having access to various scents, I always looked for something not everyone would be wearing or wanted to be the first to wear a new fragrance house that no one has yet heard of.
Not much has changed as I continue my journey. I enjoy exploring niche fragrance houses and sharing my passion with others. There are so many amazing perfumes out there, I know I won't be able to get to smell all of them but I will certainly give it my best shot. I'm looking forward to my journey of scents, the Beatles might have called it "The long and fragrant road" perhaps winding as well but always amazing.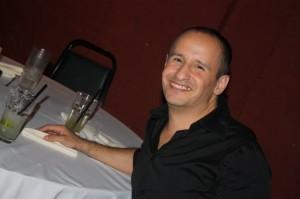 I look forward to taking you with me on my journey of scents. We may get lost every once in a while, a detour or a spontaneous trek into the unknown, maybe a field of lavender, that fragrance that catches your attention as you race by a flower shop or lures you into an Italian restaurant or a market full of spices, so standby as we take this road less traveled.
Editor's Note: Mario is one of our newest monthly contributors at Ca Fleure Bon so you can look forward to traveling Mario's less traveled road on a monthly basis. Welcome to the team, Mario!
Picture credits:
Pierre Cardin: from fragrantica.com
Santos Cartier: from Cartier.com (living heritage 1981)
Music credits:
The Beatles, The Long and Winding Road.
–Mario T. Gomez, Contributor