Is there life after 40… you bet! In a series by Yahoo, called Second Act, men and women, like Mandy Aftel (who became a natural perfumer over 15 years ago) turn there lives around, pursue their bliss and in Mandy's case create a legacy that has touched thousands of lives and has given legitimacy to natural perfumery as ART.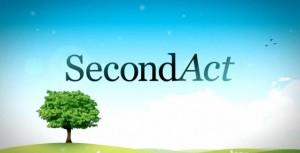 I am honored that Mandy Aftel chose me to speak on her behalf about her ART, her contributions to the world of fine fragrance, albeit natural or blended.
As someone who began to study and write about fine fragrance after 40, and who began CaFleureBon just three months ago (whose writers are also over 40), Mandy Aftel is an inspiration to us all.
And to all our readers who are trying to start their second act, I post these lyrics from one of Mandy's favorite singers and her personal friend, Lucinda Williams
"If we lived in a world without tears
How would bruises find
The face to lie upon
How would scars find skin
To etch themselves into
How would broken find the bones"
Mandy's website has a "second act" as well www.aftelier.com
– Michelyn Camen, Editor-in-Chief