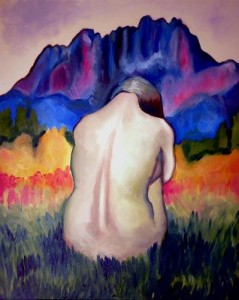 Trauma. Stress. Anxiety. Depression. For most of us, we are living in difficult times. For some of us, we always do. As a New Yorker who witnessed al-Qaeda's 9/11/2001 terrorist attack on the World Trade Center, I experienced such shock that I could not leave my home for three days. I called my pharmacy and ordered "Bach Flower's Rescue Remedy", which is specifically formulated for children, adults and animals undergoing severe stress and trauma. Within a day, I was able to move my life forward.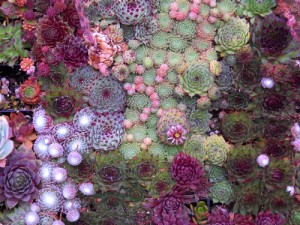 That was the first time that I understood that flowers have medicinal and healing properties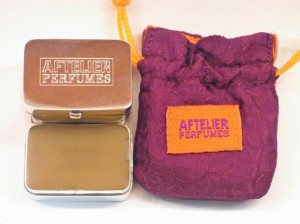 In 2008 ,when personal issues caused a state of high anxiety Master Natural Perfumer Mandy Aftel sent me Aftelier's Jasmine and Muse solid perfumes and I found that both of them seemed to have therapeutic and uplifting qualities.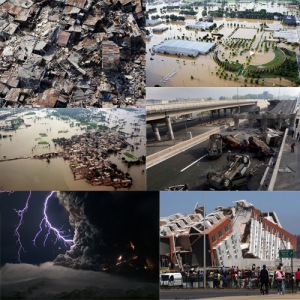 However this year , 2011 was extremely traumatic for many, loss of jobs, difficult health, family and catastrophic global disasters, So far in 2011, we have seen a record number of tornadoes. The earthquake that struck off the coast of Japan in March was one of the largest ever recorded. That earthquake spawned the worst tsunami that any of us have ever seen. Unfortunately, that tsunami also absolutely devastated the nuclear power complex at Fukushima. The massive tornado outbreak in the southeast U.S. at the end of April was called the worst natural disaster since Hurricane Katrina There has never been a time in recent history when we have seen so many natural disasters compressed into such a short period of time. Right now the riots and their aftermath in the UK are taking a toll on the wellbeing of their country.
I emailed friends in fragrance and within 48 hours all were eager to recommend one of their perfumes or perfumed products that they believed will help our readers when things fall apart.
Redflower wanted to be part of this perfumer collective on CafleureBon and is offering one of our readers neroli cypress high atlas mineral soak "blended with the purest dead sea salts, clay and other deep earth minerals, along with essential oils of cypress, cedar atlas, neroli, blood orange, oakmoss, jasmine, geranium, ylang-ylang, rosewood, lavandin, grapefruit, calendula, Moroccan blue tansy and bergamot. Soaking in these calming salts have the effect of an aquatic sedative. Tension truly disappears".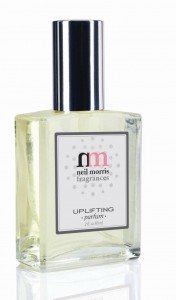 Neil Morris didn't hesitate when I asked him which fragrance in his line may have anti-anxiety properties, as he created Uplifting for a close friend. "Uplifting was created to help pick up the spirit and soothe the soul during periods of anxiety or depression and includes notes of Neroli, Basil, Bergamot, Lavender, Pink Grapefruit, Mint, Bulgarian Rose, Patchouli, Musk and Vanilla." Neil is offering 30ml of his Uplifting perfume which is very special as this fragrance is not available on line, please email david@neilmorrisfragrances.com to order mention CaFleureBon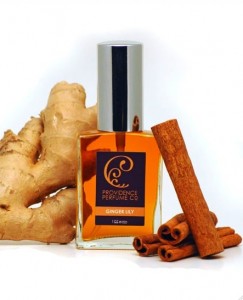 Charna Ethnier of Providence Perfumes chose her 100% natural Ginger Lily for its uplifting aroma. "Ginger Lily eau de parfum contains top notes of ginger and bitter orange which are stimulating and energizing aromas, middle notes of rose and ylang ylang which are soothing, somewhat meditative aromas often used to ease grief. Research studies indicate Ylang Ylang helps stimulate the central nervous systems and may be helpful for alleviating depression. Base notes of benzoin and labdanum are considered grounding and therapeutic". Charna is offering a one ounce perfume spray to one of our readers.(Member of the Natural Perfumer's Guild)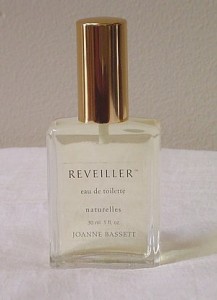 JoAnne Bassett of JoAnne Bassett selected Reveiller eau de toilette a 100% natural fragrance was Jo Anne's recommandation. . "St John's wort is a feel good essential oil, and is included in his eau de toilette. This is a 100% natural fragrance with aromatherapy benefits. Some of the essential oils in this formula and their properties are: St. Johns wort aids in depression, lemon and red mandarin are uplifting and joyful and also help relieve anxiety and depression, geranium is a hormone balancer and helps to keep you balanced and centered, Mysore sandalwood is grounding and soothing, and cistus is centering, balancing, and brings joy". JoAnne is offering one of our readers a ounce EDTspray(Member of the Natural Perfumer's Guild)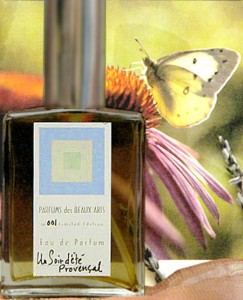 Dawn Spencer Hurwitz of DSH Perfumes was on vacation but got right back to me .She suggested Un Soir d'été Provençal (Lavender 2; Natural) where notes of bergamot, vanilla, lavender and orange help with soothing / anxiety/depression issues. Depression and anxiety are very closely linked and tend to teeter between the two for many people". DSH is offering one of our readers a one ounce flacon.(member of the Natural Perfumer's Guild)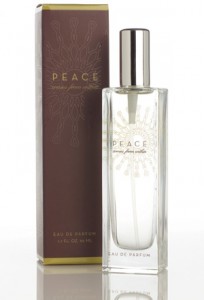 Sarah Horowitz Thran of Sarah Horowitz Perfumes chose Peace Comes from Within a fragrance created to encourage a sense of calm and well being . "Its bergamot top note, renowned for its ability to inspire mental clarity, rests upon a base note accord of fresh oceanic musk and meditative sandalwood". Sarah is offering one reader a 1.7 ounce spray perfume.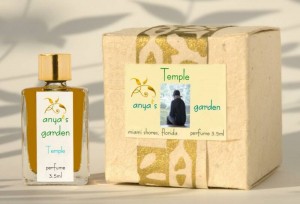 The first responder to my email was Anya McCoy, master natural perfumer and the president of the Natural Perfumers Guild, wanted to share her personal story with our readers. In the mid 2000s, she offered 100 free samples of her fragrance Temple to women all over the world that had been through some trauma: hurricanes, illness, loss of a loved one, abuse, earthquakes, etc.; each sample was accompanied with this letter: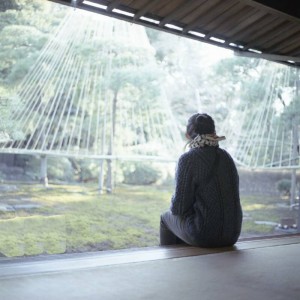 "I hope that my perfume Temple will help in calming and centering you. The perfume was blended for a specific emotional purpose, based on Ancient Ayurvedic and Buddhist fragrance recipes.
Anya is offering 3.5ml to our reader which is made with natural oud which is soothing.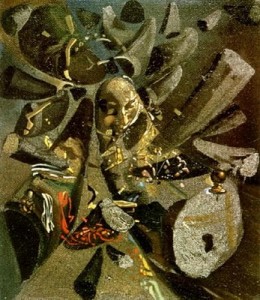 Thank you to our seven perfumers who are creating scents to soothe us when things fall apart.
The draw is random but if you have a personal favorite you might mention it. to be eligible , you don't need to go into your own personal story unless you feel comfortable, but do mention if 2011 seemed particulary difficult for you or loved ones., Draw ends August 16, 2011-no stress:)
–Michelyn Camen, Editor in Chief
Editor's note: These statements and treatments are anecdotal, and are not 'medically' based. If you have been diagnosed or suspect you suffer from anxiety, post traumatic stress , depression or other mental health disorders please consult your doctor