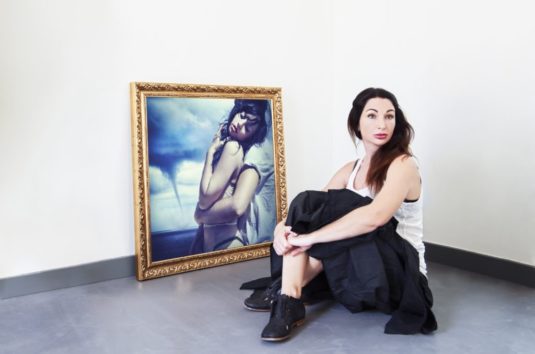 Gabriella Chieffo of Maison Gabriella Chieffo
Pitti Fragranze 2017 in Florence was the launching pad for Gabriella Chieffo Quasicielo, the newest release from the Italian creative director and now perfumer, (Michelyn calls her the "The Cindy Sherman of Perfume"). Gabriella stepped out on her own to compose Maison Gabriella Chieffo Quasicielo and Contributor and perfume expert Ermano Picco of Cafleurebon was one of the first to experience it. Daring in all aspects Gabriella details the most intimate of explorations in her perfumes and gives us permission to immerse in these catalysts of human emotion and use them as we may. They possess a honed and graced edge, always thought and sense provoking, ever dynamic composition. Gabriella Chieffo Quasicielo is a shift in direction for her and means almost Heaven.
Antonio Mora ©
"Quasicielo is born in a shape that doesn't belong to him but on the contrary, it makes him a prisoner and gives back a sense of discomfort so that a new being is going to born. I can associate everything with the sound of the rain. I think I've always known it, but there comes a moment when you realize what you are not, and maybe later on, all of a sudden, you realise what you are. So you learn to rein in your desire, because even a single breath can seem challenging" -Gabriella Chieffo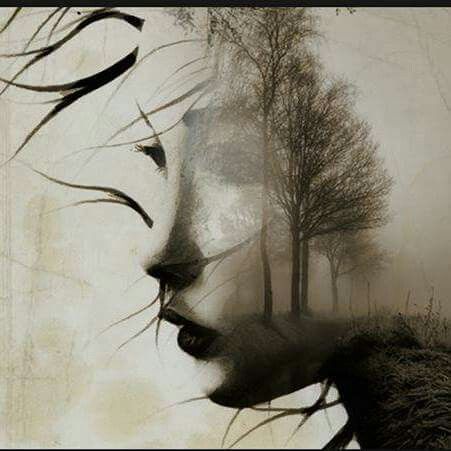 Antonio Mora ©
Contemplation and courage are required to cross the spaces of self-inquiry and discovery. A restlessness with the Self, finding oneself in a skin that is uncomfortable or a situation that is challenging always initiates a voyage to reinvent. In layers of fragrance that vulnerability and subsequent strength are spun across flesh, a place of skin-welded clarity. As soon as Gabriella Chieffo Quasicielo alights on my skin the abundant verdant tangerine, lemon, and green ginger floods my perception. I become an observer of Self on the voyage of recognition.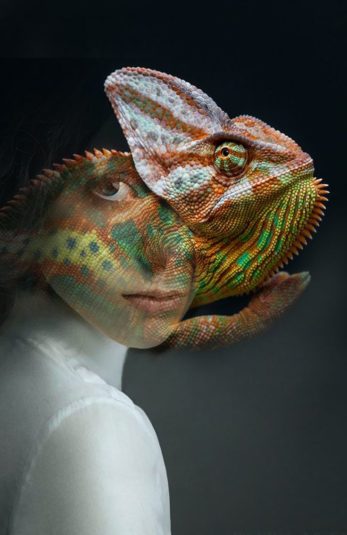 Metamorphose by Antonio Mora©
"I'm learning so I'm leaving and even though I'm grieving I'm trying to find a meaning. Let loss reveal it. Let loss reveal it." St. Jude, Florence + The Machine
Within the tumultuous confines of a Cocoon the journey begins. Moments of quiet stillness in which all will be unravelled and stitched anew. I am enveloped in the spice soaked middle ground of this fragrance, offering me an endless landscape of free air. Pepper, Cinnamon, Cardamom and Galbanum intertwine in a vibrancy that is at once a comforting space of enclosure, retreat from the outer life, and yet the expansion of change, upon the verge of upheaval, a synesthetic metamorphosis.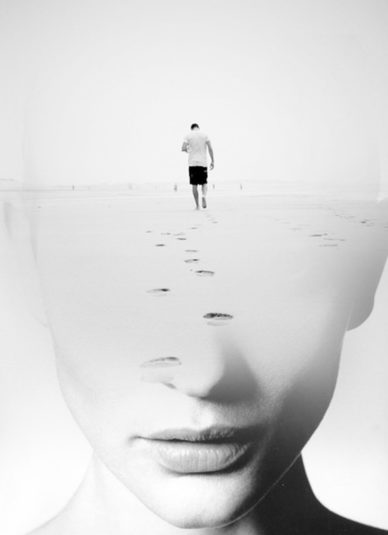 Bye by Antonio Mora©
In the dry down is the pool of tranquillity, eye of the storm, that place where one recognises the inevitability of the inner and outer changes and resides in ultimate surrender. Naked, soft footfalls on sand appropriate, step by step along unmarked territory, one foot in front of the other, the courage of the unexplored self.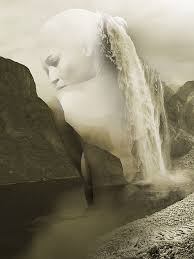 Antonio Mora Venus©
A few hours later and Gabriella Chieffo Quasicielo is endless, divesting garments layer by layer, the peeling back, cocoon's unraveling, silken thread unwinding under deft hands.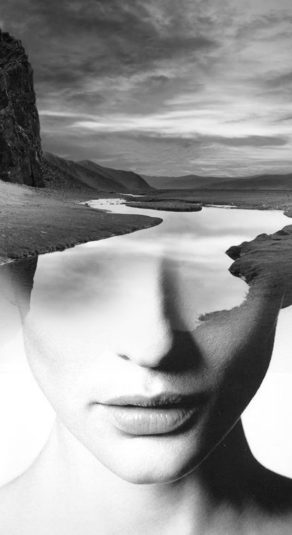 Antonio Mora ©
Eternal, the Tonka Bean and Myrrh feel like a second skin, risen incense, amber, patchouli curling up from feet blessed with steps on virgin soil, sacred essences anointing a new-born. On unsoiled lips I ask, "Am I really at the destination or is the journey of Gabriella Chieffo Quasicielo infinite".
Notes: Tangerine, lemon, ginger, black pepper, cinnamon, cardamon, galbanum, myrrh, incense, tonka bean, amber, patchouli, sandalwood.
Gabriella Chieffo Quasicielo gratefully received from Gabriella Chieffo, of Maison Gabriella Chieffo Opinions and Nose, my Own.
Danu Seith-Fyr – Contributor
Art Direction: Michelyn Camen, Editor in Chief; I used the double exposure digital art which sumperimposes nature with humanity by Antonio Mora©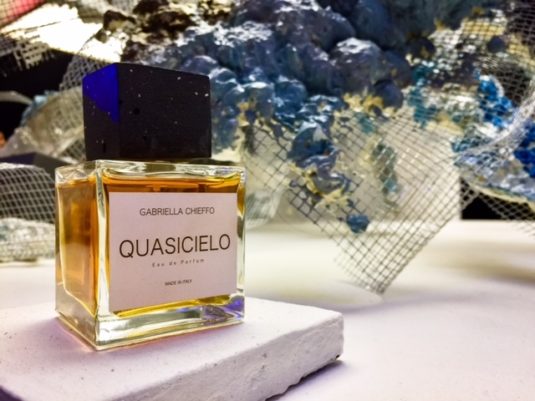 Quasicielo, Maison Gabriella Chieffo, Pitti Fragranze 2017, Ermano Picco
Thanks to the generosity of Maison Gabriella Chieffo we have a draw for a registered reader in the EU, USA and Canada for a 100ml of Gabriella Chieffo Quasicielo. You must be registered or your comment will not count. To be eligible please leave a comment with what you enjoyed about Danu's review, where you live and if you have ever felt that perfume was a journey into unmarked territory. Draw closes 3/2/2018
We announce the winners only on site and on our Facebook page, so Like ÇaFleureBon and use our Blog feed…or your dream prize will be just spilled perfume.