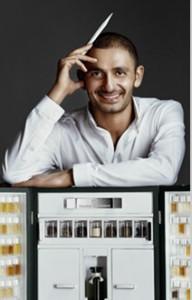 2010 has been a year of cologne releases that have helped redefine and revolutionize the idea of eau de cologne. One of those revolutionary ideas was that which Atelier Perfumes put forward earlier this year, that of a "cologne absolue". These are fragrances which have the architecture of eau de cologne but due to the higher concentration of ingredients approaches parfum strength. It is a version of perfumery that I was hopeful to see more of. It only took six months for me to see my aspiration come true. Francis Kurkdjian followed up with absolue formulations of the two colognes from his Maison Francis Kurkdjian line. This was going to be personally fascinating because Cologne pour Le Soir was my favorite of the line and Cologne pour Le Matin was a little too light for my taste. How would M. Kurkdjian alter the originals and would it be for the better?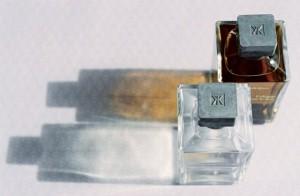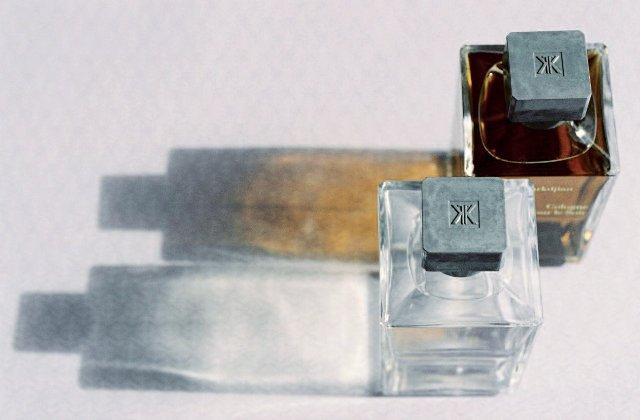 The answer is M. Kurkdjian chose to intensify the original formulations by adding in a group of notes in both cases that create a totally new fragrant experience. These are not flankers they are truly as M. Kurkdjian calls them "alter egos" to the corresponding Cologne.
Absolue pour Le Matin
As already stated I found the citrus focused Cologne pour Le Matin light and breezy but almost inconsequential. Not so with Absolue pour Le Matin, this has an unexpected substance. If Cologne pour Le Matin was sunlight streaming through linen curtains at sunrise; Absolue pour Le Matin is that same sunlight shining on those who have stayed awake to see sunrise. Cologne pour Le Matin carries an unexpected sensuality to it that completely surprised and delighted me. The official addition of amber and violet do much to add to this but there is an undisclosed confluence that adds a deeply musky animalic quality to Absolue pour Le Matin. It is that quality which takes what I dismissed so easily in Cologne pour Le Matin and as those light citrus notes float to the foreground in Absolue pour Le Matin they portend the end of the passionate evening with the promise of the day to come. Absolue pour Le Matin is no flanker it is an amplified piece of special composition that bears little resemblance to its Cologne ancestor. There will be no walk of shame for this fabulous fragrance.
Absolue pour Le Soir
With Absolue pour Le Matin M. Kurkdjian could only make things better for my sensibilities. This was why I was a little concerned when trying Absolue pour Le Soir. Cologne pour Le Soir was one of my favorite new fragrances of 2009 and I wore it often, from its debut last October, through the spring. It was one of the fragrances I was most looking forward to wearing as summer turned to fall. Unfortunately for me M. Kurkdjian has made my choice more difficult because as with Absolue pour Le Matin he has created a completely new fragrance on the "bones" of the Cologne, by again, only adding in four listed components; ylang ylang, cumin, Atlas cedar, and sandalwood. Cologne pour Le Soir was a resinous beauty; Absolue pour Le Soir is that same resinous beauty, in a little black dress with silk stockings and stilettos, as M. Kurkdjian again turns the sensuality screw in his structure of Absolue pour Le Soir. Just as in Absolue pour Le Matin there is no new animalic accord listed but it is there along with what feels like a rich birch tarry leather. This I can chalk up to the presence of the cumin which if I work at I can tease out of what I'm calling a leather accord. Underneath all of this is the same resinous core of Cologne pour Le Soir and as it peers out from the intense animalic opening it adds an ethereal beauty to Absolue pour Le Soir that makes one feel as if this is the beginning of the Soir that leads to the Matin described above.
Both Absolue pour Le Matin and Absolue pour Le Soir have excellent longevity and average sillage, more than the respective Colognes.
M. Kurkdjian is showing that there is new life to be found in Cologne formulations. When a talent such as he chooses it can take something less than and elevate it or take something already amazing and send it soaring. After experiencing these two Absolues I only have one request; can you do it for my other two favorites from the original Maison Francis Kurkdjian line? I would love to see what he could do with Absolue Lumiere Noire.
Disclosure: This review was based on samples obtained at Bergdorf-Goodman in New York City.
-Mark Behnke, Managing Editor