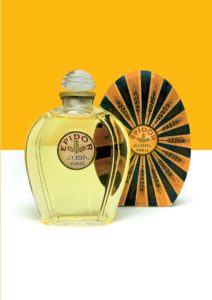 Vintage Lubin Epidor photo courtesy of Lubin Paris
As a lover of both history and vintage fragrance, I have been delighted to see the revitalization of so many venerable heritage perfume Houses. Lubin Paris (depuis 1798) has a formidable catalogue of historic fragrances to choose from and treats us to a glimpse into their past with their 2017 launch, Epidor, which was first released in 1912. Creative Director GillesThevenin chose perfumer Thomas Fontaine to bring this golden elixir of a fragrance into the 21st century, in all her warm, glowing splendor.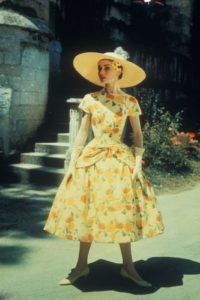 Audrey Hepburn in Funny Face 1957
Epidor was inspired by the harvest season, and circlets of golden ripe wheat adorn the packaging, so its springtime 2017 launch was a little puzzling, but I can understand the logic. It opens with a hint of violet, and is brimming with orange blossom; both of these florals bloom in Spring and both wear beautifully in cooler weather.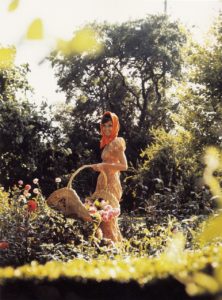 Audrey Hepburn photographed by Henry Clarke
But imagine them on a sunny afternoon in late September; when the relentless perkiness of the orange blossom has mellowed into a rich, honeyed background, and the shy violet has warmed up to being open for suggestions. Add a little succulent, sun-ripened plum, and tuck it all in to a cloud of boozy tonka bean. You will float around in this gilded aura for hours; Epidor has fantastic longevity.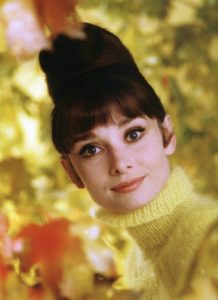 Audrey Hepburn NYC,1963
Once it begins to fade, you'll want to go start all over again; I know, because the first few times I tested Epidor, I wanted my shimmering golden aura back at once and immediately reapplied at this phase. What I didn't realize is that this aura was actually the middle phase; there was still more beauty to come.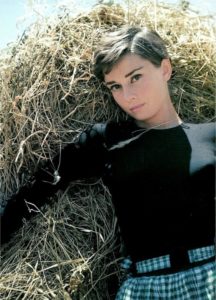 Audrey Hepburn, Italy, 1954
On subsequent wearings, without reapplying, the shimmering halo continued to surround me, but the boozy cloud of tonka bean gently wove itself into a bed of sweetly scented hay. I generally prefer my base notes on the heavy side, but this drydown, which also has hints of cedar and sandalwood, is exquisite. It ties all the notes together beautifully, and makes perfect sense of the harvest theme.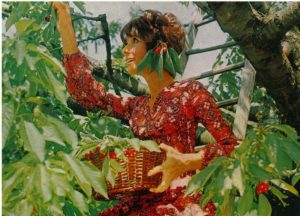 Audrey Hepburn, picking cherries at her home, in Switzerland. Photographed by Henry Clarke
Fall is my favorite time of year; with its mellow fruitfulness, flowers warm and fragrant in the sunshine, the harvest ripening in the fields, and the amber-tinted light suffuses the air with a warm glow and a bit of magic. Lubin Epidor captures the the waning days of summer as we begin the slow march into autumn and gives me yet another reason to look forward to the season.
Notes: Violet, Plum Jasmine, Orange Blossom, Cedar, Sandalwood, Tonka Bean, Vanilla
Disclsosure: My review is based on a sample graciously provided by Lubin
Tammy Schuster, Senior Contributor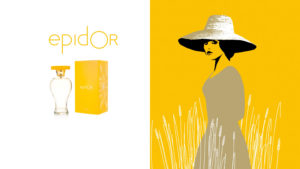 Still from Lubin Epidor video
Art Direction: Michelyn Camen (the illustrations for Epidor from Lubin reminded me of the beauty of Audrey Hepburn)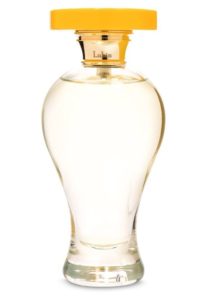 Thanks to our generous friends at Aedes de Venustas we have a draw for 3 registered readers in the USA (you must do this here to be eligible) to receive one sample each of Parfums Lubin Epidor. Please leave a comment, with what you enjoyed about Tammy's review, and if you have a favorite vintage or modern Lubin Paris fragrance. Draw closes 8/30/2017
We announce the winners only on site and on our Facebook page, so Like Cafleurebon and use our RSS FEED or your dream prize will be just spilled perfume