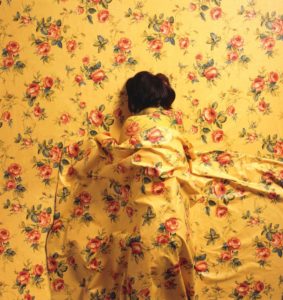 Cecilia Parades' art merges herself with her surroundings, usually patterned floral fabrics so that she becomes lost in her own artscape
I turned 53 in November, which means 2016 marks the 50th anniversary of my ascent into the realms of perfume madness.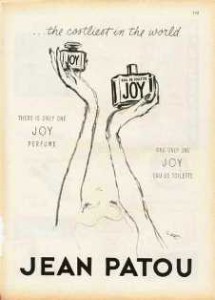 It began, as such things often do, in New Orleans, a city teeming with fragrance and madness in equal measure, and was sparked by a hint of Patou Joy on a beloved aunt's wrist. The obsession was made manifest in 200+ bottles of perfume, it was consecrated by the honor of contributing to the most prestigious online fragrance destination bar none, and came crashing to a halt when I lost my sense of smell early last summer.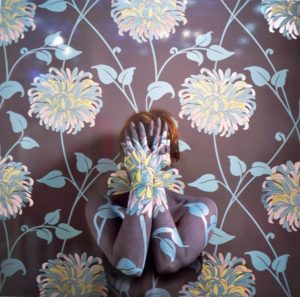 Cecilia Parades
One minute I was at the airport in Dallas, marveling at how every airport in America seems to have the same distinct smell, and a week later I woke up in a strange hospital, with even stranger things making strange noises attached to several parts of me. Eventually, a day-long ambulance ride had me back home in the Ozarks, where it was determined that I was not quite sick enough to remain in the hospital, yet too sick to be at home alone, so off to the nursing home I went, and discovered almost immediately that entirely new categories of distinct smells were opening up before me. Thick, heavy smells, they were, lingering every where, like the worst scrubbers always do. My husband of 26 years took one look at my face and asked a nurse for something to write with so I could make a list of perfumes for him to bring me first thing in the morning.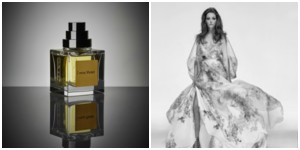 I miss violet TDC
I opted for a mix of old loves and new friends; Caron Nuit de Noel Laurie Stern's Jasmine Dawn and Dusk The Different Co. Bois D' Iris, samples of Sammarco Alter, TDC I Miss Violet and my decant of The Precious-Rose Extreme by M.Micallef. I made the best of a bad situation, luxuriating in the freedom to do nothing but experience these beautiful fragrances; they truly brought me comfort and joy when I needed it most.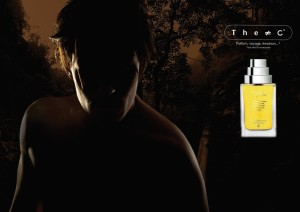 I Miss Violet and Rose Extreme were the only ones that really kept the nauseating odors at bay, and I didn't want to use my last bit of the Micallef under these circumstances, so I made a new list, heavy on chypres, plus Adjatay, cuir narcotique which is perfect no matter the surroundings, Guerlain Mitsouko is not to be trifled with, and nobody puts Adjatay in a corner.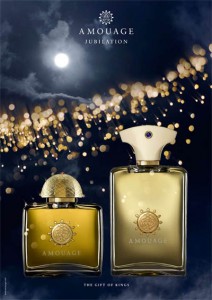 Amouage Jubilation 25 in particular was a huge hit with the staff and patients alike (she does have bodacious sillage, and I was spraying with abandon).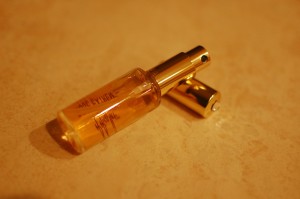 M.Micallef Rose Extreme
Despite a constant stream of visitors, I was getting very discouraged about this time, and was also put on oxygen. I was very relieved, though, that the chypres and Adjatay seemed to have conquered the stench around me. I didn't notice that I wasn't smelling my perfumes much, either, and even when I did notice, I thought maybe it was just chypre fatigue, so I went back to I Miss Violet. But one morning at breakfast, I found myself salting my bacon, and could no longer deny what was happening. I couldn't taste anything, and my sense of smell was all but gone, too. I got kind of panicky and went digging for my decant of Rose Extreme. I had so little left, and I wanted to use it while I still could. Just as I was about to soak myself one last time, Mrs. James knocked at the door, and ambled on it. She was fascinated by all my "scent" and loved to come and marvel at it, though she'd never let me spray any on her, since she felt she had nothing to give in return. At 98 years old she had never owned or even worn perfume. I decided that Rose Extreme was a perfect first scent as well as the ultimate last hurrah, and sprayed us both til there was nothing left. Mrs. James tried to get indignant, but she just kept inhaling deeply, and I'll never forget what she finally said. "It's just a cloud of beauty, isn't it?"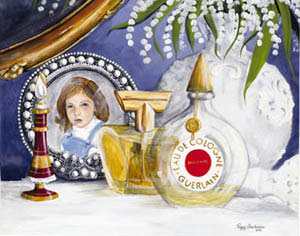 I've written thousands of words trying to capture fragrance, when in fact the essence of any perfume is that cloud of beauty that surrounds us; how it makes us feel, how it affects us so deeply, on so many levels. For me personally, perfume is a talisman. Losing the ability to experience it was devastating at the soul level. Thankfully, after almost six months, my sense of smell is nearly back to normal, and needless to say, my Christmas list is 100 % perfume and I am glad to be home.
-Tammy Schuster, Sr Contributor