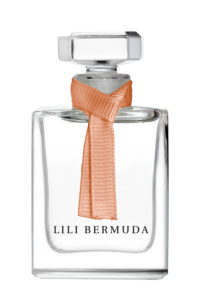 Have you ever been to Bermuda? It is one of the most beautiful islands, just a short trip from Florida, with pink sand beaches, smiling people and of course sartorial uniqueness (even prominent businessmen and the constables wear Bermuda shorts!) It is also home to one of the oldest perfumeries, Lili Bermuda, established in 1928.
Today, perfumer Isabelle Ramsey –Brackstone is the nose and has created a lovely collection of "under the radar fragrances" for men and women. The newest release Sunkiss, is a summertime cocktail for the nose, perfect for summer
"Just imagine the young Lili on a holiday at the beach, lounging under an umbrella and enjoying an exotic cocktail or a delicious orange sundae".
Notes: Bermuda Loquat, Orange Bigarade, Orange Flower, Vanilla Cream, Sandalwood and musk
Sunkiss is available various sizes and formulations: in Eau de Parfum, Eau de Toilette, a solid compact and samples.
https://www.lilibermuda.com/collections/ladies/sunkiss
Michelyn Camen, Editor in Chief