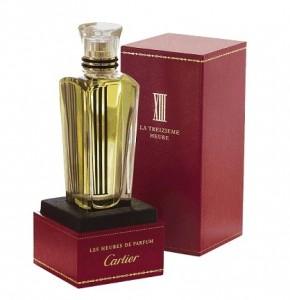 Cartier, les heures de Cartier, the French lifestyle brand, has quietly been making a mark on the fragrance world. Both Declaration and Le Baiser du Dragon, are two well-received fragrances of this first decade of the 21st century. Many of the bottle designs have made reference to, in particular, the House's watch making heritage. The watch stems on Declaration and its flankers as well as Roadster are examples of this.
Fortuitously, in 2005 they hired nose Mathilde Laurent as the in house creator of bespoke fragrances out of their Paris boutique. Mme Laurent made her mark on the olfactory landscape in 1999 at Guerlain with Guet-Apens (now named Attrape Coeur). Guet-Apens was a modern floral full of spice and a surprising depth that seemed to last forever (unfortunately I did not have the 60,000 Euros it would cost to have her design a fragrance for me and envied those for whom this talented nose would be designing for).
In 2008 we got the first hint that Mme Laurent would be sharing her talent with the less moneyed amongst us when she was the nose behind Cartier Roadster. While I found the mint at the top to be unpleasant after it faded away the hallmarks that I had come to enjoy from Mme Laurent were on display as she mixes labdanum with patchouli and wood to create a sweet woody base which was the best thing about Roadster.
In 2009, she released the first five of a series of fragrances called Le Heures de Cartier (Cartier's Hours). Mme Laurent intends to create thirteen fragrances numbered from I-XIII as we go around the clock.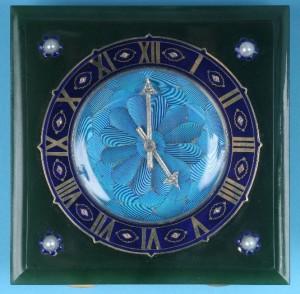 The first five released are: I L'Heure Promise begins as a beautiful petitgrain and iris composition that lasted all too short a time on me before fading to a pedestrian musky base. VI L'Heure Brillante is a lovely aldehydic citrus mix over the gin notes of coriander and juniper. In a year where Frapin L'Humaniste and Creed Windsor didn't exist this would've stood out as a unique fragrance. Instead it finishes third in the gin sweepstakes. X L'Heure Folie is the most feminine of these original five as it starts off with an intense berry mélange before allowing a particularly green violet to take over in the heart. XII L'Heure Mysterieuse was well with its opening of with a dry patchouli that eventually gives way to a unique mix of full on indolic jasmine with arid frankincense.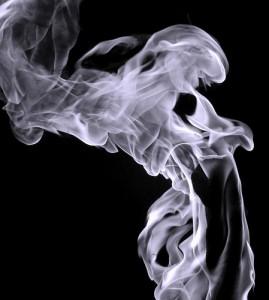 For XIII La Treizieme Heure, narcissus was listed in the notes and as per Mme Laurent 's interview with Denyse Beaulieu at Grain de Musc (http://graindemusc.blogspot.com/2009/10/thirteenth-hour-through-looking-glass.html) "Narcissus fascinates me with its green, aqueous freshness, like the dew on a field at dawn. Yet at the same time, it smells of cut hay and leather. It is a perfume in and of itself. But there isn't any deliberate floral effect here: it is a work on the "fire spices", on everything that summons the idea of smoke and combustion, all the derivatives of eugenol. I've always been fascinated by smoke: the very origin of perfume is smoke, isn't it?"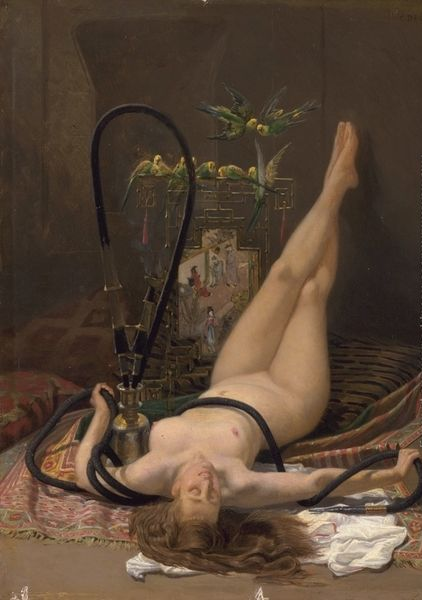 This is a gorgeous smoky accord that sticks in place throughout the early development. It gets interesting when it recedes a bit and allows the mate' tea accord a foothold. During this time Le Trezieme Heure smells like the finest Lapsang Souchong tea imaginable and I adore this beginning. Eventually all of the smoky tea aspects burn out and then the softest leather emerges, with hints of the smoke, plus the green aquatic nature of narcissus as underpinning.
Narcissus can overpower, but here Mme Laurent trots out a tame and domesticated narcissus, one that adds a beautiful contrast to the leather. The base is a lovely, if not terribly original, mix of vanilla and patchouli.
All of Les Heures de Cartier wear as closely as a properly fitted watchband, but when the clock struck XIII I was enthralled.
Disclosure: This review was based on samples purchased from The Perfumed Court for the purpose of this review.
-Mark Behnke, Managing Editor
MC: Post script: Congratulations to Mme Laurent , the recipient of two Fragrance Foundation France Awards for XIII La Treizième Heure from Les Heures de Cartier, and the Specialists' Award and the Perfumers' Award.