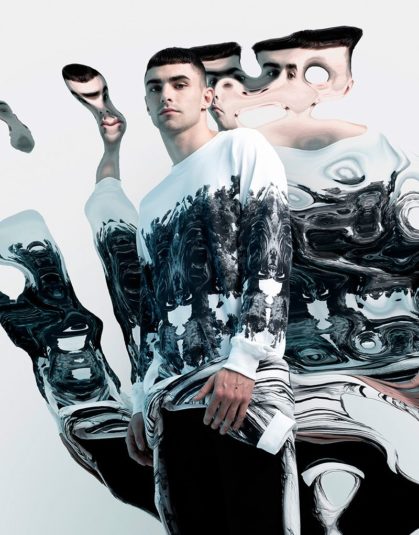 This is Not Clothing, Fall-Winter campaign, 2016
When a perfume house with a following as devoted as Le Labo's waits three years to release a fragrance to their main collection, a bit of pulse quickening, nail-biting anticipation is to be expected – not least because it also the first non-City Exclusive released since the house was bought by Estee Lauder. Well, you can all sit back, take a breath and still your fluttering hearts: with its tricksy, peeling trajectory and genderless quality, woody, brooding Tonka 25 fits right into the Le Labo oeuvre.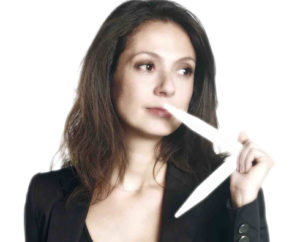 Daphne Bugey of Firmenich
At its heart, Le Labo Tonka 25 is a heavy on the woods and musks rather than the gourmand-leaning scent you might expect from a perfume named for nutmeg-sweet tonka bean. Perfumer Daphne Bugey – working with creative directors Fabrice Penot and Edouard Roschi for the fourth time – surrounds the key notes of cedarwood and musk with the milky nuttiness of tonka and adds pointillist dots of orange blossom and vanilla to act as creamy, bright counterpoints to the dark woods and musk heart. And the tonka is there all right; not up front, but it comes out at unexpected moments before quietly fanning out long into Tonka 25's development.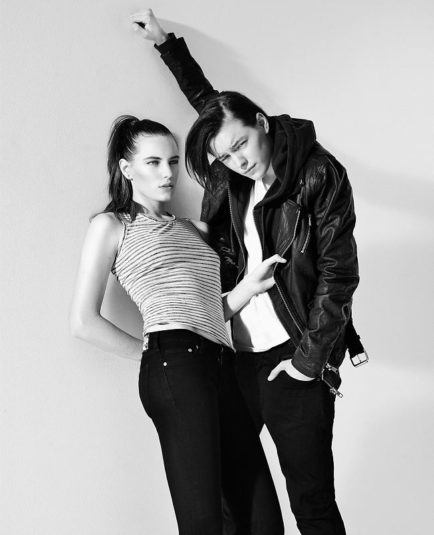 Erica Linden as both male and female, Crocker Jeans campaign, Winter 2014
Right out of the bottle, there is an assertive, androgynous musk and, although it is not listed, I would swear to ambroxan with its medicinal sharpness. I then get a hit of orange blossom and crayon smell of iris, which, rather than softening the opening, makes those powerful musky notes stand out like a bas-relief. A hint of sweetness follows as tonka bean peeks in fleetingly just so you remember whose fragrance this is. As Le Labo Tonka 25 wears on the skin, the musk layers, a laundry scent juxtaposing over something sweatier. The two musks tangle into each other, so that one moment, the chemistry lab wins out, at another junction, the earthier version is all I smell. As I'm trying to figure this out, I am suddenly struck by the realization that I do not smell musk anymore; I am breathing in cedar.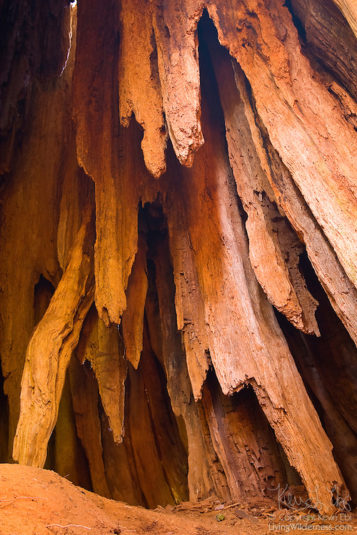 Giant western red cedar, by Living Wilderness Nature Photography
The next hour – and I do mean an hour – is all about cedar: not the shaved wood lumber smell that it can often have, but a darker, dryer, older smell of worn linen chests or old forests. As the cedar amplifies, the musk sinks into the wood like stain. While the cedar and musk embrace, the nursery aromas of vanilla and tonka come up behind them at first, subtly, and then, after quite a while, they come center. While these sibling notes don't exactly sweeten the composition, they add warmth and roundness, keeping the fragrance from veering overtly masculine.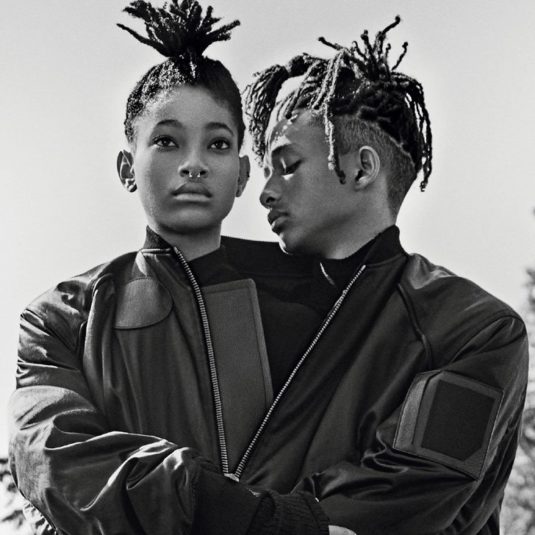 Willow and Jaden-Smith, by Steven Klein for Interview Magazine, September 2016
The dry-down marries the woods and musk, and the tonka and vanilla lend hints of dairy and dessert spice to the darker notes. But the surprise here is that orange blossom comes around for a second visit. Its creamsicle savor snuggles right up alongside the woods, tonka and vanilla, and gives this fragrance a conclusion both cozy and urbane, like pairing an old flannel shirt with some killer jeans. Especially as the days grow cooler, Le Labo Tonka 25 makes for a warm welcome back to one of niche perfumery's consistently high-quality, wearable and beautiful lines.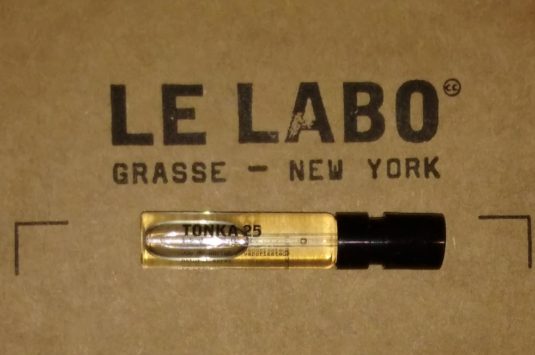 Le Labo Tonka 25 sample by Lauryn
Notes: The 25 notes include orange blossom absolute, musks, Atlas cedar, styrax, vanilla and tonka bean
Disclaimer: sample of Tonka 25 kindly provided by Le Labo. My opinions are my own.
-Lauryn Beer, Senior Editor