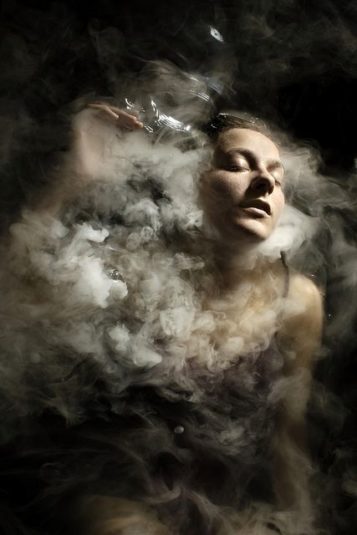 In Dreams, photo by Stephen Carroll
Have you ever smelled a dream? This is the question posed by Sassy Ayr (aka Stacey Bresnahan)'s Life on a Star, a fantasy book whose pages are augmented with atmospheric scents that release when touched. Her first perfume in the series, Naughty Garden, was created by eminent MANE perfumer Ralf Schwieger. Now, four new companion perfumes join the collection. Each speaks to a specific character or place: Cognac, a plummy, apple brandy ne-gourmand; the beachy citrus Lost in the Moment; Ridge, a vibrant basil and woods scent, and snowy, complicated beauty Hinterland.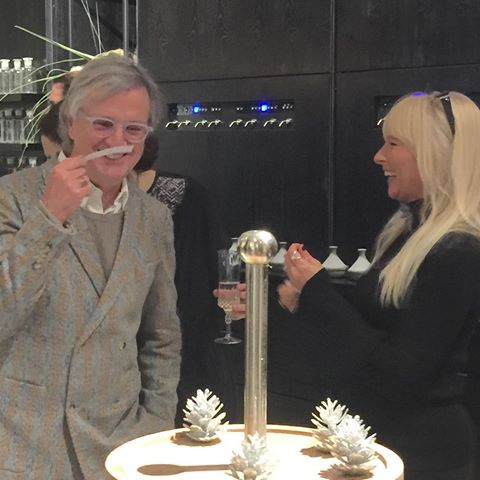 Ralf Schwieger and Stacey Bresnahan
Hinterland, also created by Ralf Schwieger, is described in Life on a Star as a place of treacherous beauty. A forest of pine trees, winds, damp, and white, glowing fog, Hinterland is "a difficult sight to take in, much less describe." And indeed, Schwieger's creation unwinds in unexpected directions and artful detail. First sprayed on, Laubahn Perfumes Hinterland is an enveloping, downy white floral. A soft, pure jasmine floats over soapy-sweet neroli. At this point, Hinterland reminds me of an aldehyde-stripped Chanel 22. But then a piquant, unaccustomed note twangs: the greenish bite of bell pepper adds an alluring touch of strangeness and shifts the perfume into less familiar territory.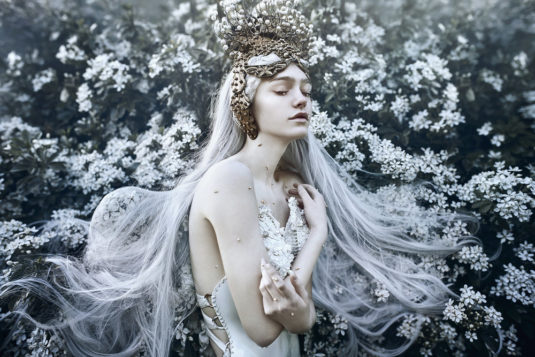 Photo by Bella Kotak
Smudgy incense rolls in like ground mist, weaving quietly into the flowers. The incense and white florals spread out like a blanket, piqued from time to time by that arresting bell pepper. A delicate but warm rose wafts in. Its effect is comforting; a counterpoise to the strangeness of the vegetal note. The rose, jasmine, neroli and incense float together for some time.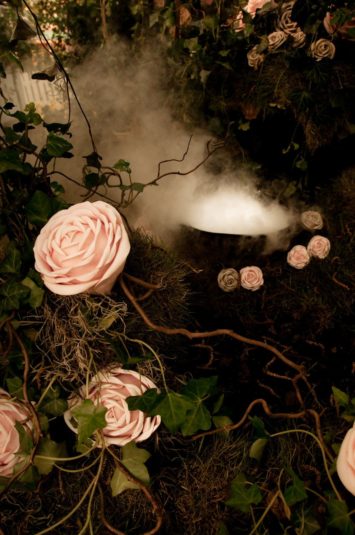 Image by Rockall on deviantART
In the later stages of Laubahn Perfumes Hinterland, I detect a small, dry chocolate undercurrent. This becomes gradually evident as patchouli, giving way to earthier, damper smells. As Hinterland matures, aromas of forest and undergrowth emerge, and the composition becomes damper, earthier, darker. Truffle is listed in the notes, and I was curious to see if it would manifest. If you've never smelled fresh truffles, their scent is entirely different from mushrooms. They have a wonderfully rich, musky pungency, with hints of woods and soil. Here, the truffle note is carefully balanced so as not to overpower. But it is distinctively there, in concert with the patchouli and a slightly sweet musk that comes near the dry-down.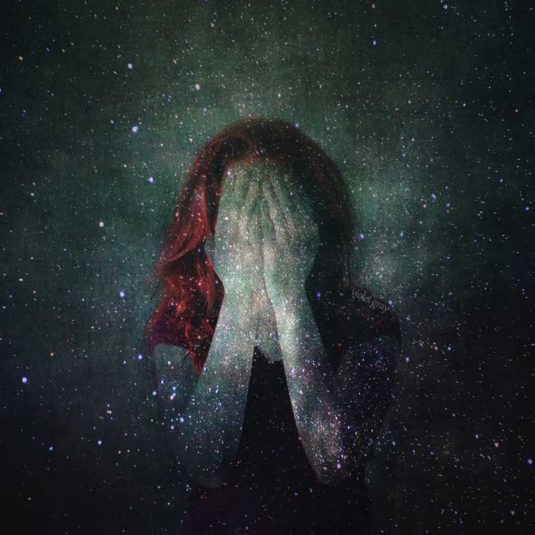 Photo by Violet Gray
Laubahn Perfumes Hinterland is two perfumes perfectly melded into one: a classically structured white floral that could happily sit on a dresser next to Malle L'Eau D'Hiver (Jean-Claude Ellena) or Chanel 22; the second, an overlay of strange vegetal and forest touches that make me believe for just a moment that I am in Sassy Ayr's starry world.
Sample of Laubahn Hinterland graciously provided by Laubahn Perfumes. My opinions are my own.
Laubahn Perfumes Hinterland notes: Bell pepper, incense, neroli, jasmine, lily-of-the-valley, truffle, boxwood, patchouli, musk.
Laubahn Perfumes Ridge notes: Lime, basil, neroli, geranium, rose, violet leaf, sandalwood, vanilla.
Lauryn Beer, Senior Editor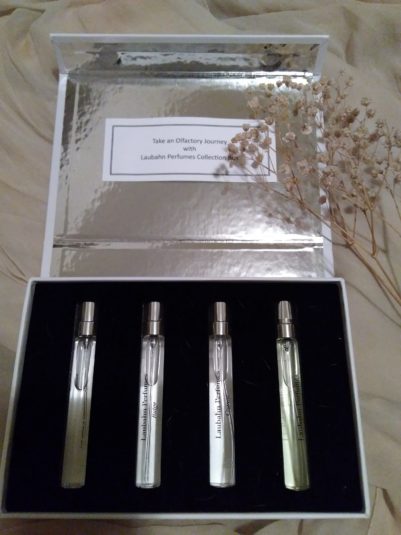 Laubahn Perfumes Collection Box of Lost in the Moment, Ridge, Cognac and Hinterland
Thanks to the generosity of Laubahn Perfumes, we have a Laubahn Perfumes Hinterland Collection Box of deluxe samples of Lost in the Moment, Ridge, Cognac and Hinterland to give away to one registered reader in the U.S. To be eligible, please leave a comment saying what appealed to you about Hinterland and Ridge based on Lauryn's review, and your favorite Ralf Schwieger perfume. Draw ends 11/10/2018.
Follow us on Instagram @cafleurebon @sassyayr @schwiegerny
We announce the winners only on site and on our Facebook page, so Like ÇaFleureBon and use our blog feed … or your dream prize will be just spilled perfume.