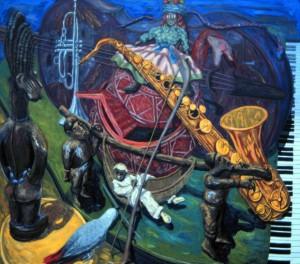 I am a lover of jazz and when you listen to jazz there are moments when you know you are hearing something different. One jazz pioneer who I admire is Dizzy Gillespie and when I started listening to his music there was a piece, when I heard it, that seemed to represent the turning point for his music. That piece was "Night in Tunisia" and it was the beginning of bebop starting to move out of swing jazz's shadow. It signaled the birth of modern jazz and would influence the musical form for the next couple of decades. The latest creation by Bertrand Duchaufour for L'Artisan Parfumeur, Nuit de Tubereuse; has me wondering if he has also begun to create a change in composition of fragrance as he has taken a fractious difficult to tame note like tuberose and skillfully exposed something entirely different than what has come before.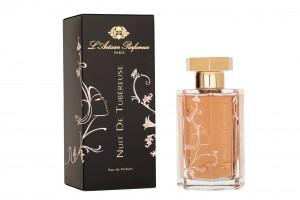 M. Duchaufour ended 2009 with three of the more interesting fragrances I experienced in 2009; L'Artisan Parfumeur Havana Vanille and Al Oudh along with Penhaligon's Amaranthine. All three of these have shown a perfumer moving towards a new aesthetic particularly the way he interpreted vanilla in Havana Vanille. In that fragrance he seemingly found layers of nuance that other noses had been unable to find when working with vanilla. M. Duchaufour's ability to take a note as familiar as vanilla and somehow make it new is once again on display in Nuit de Tubereuse.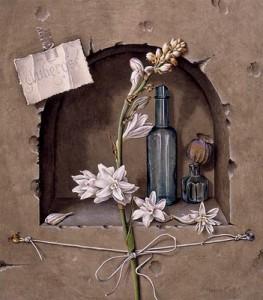 In Nuit de Tubereuse he takes tuberose and reduces its power but increases its intensity. When many think of tuberose they think of current fragrances like Robert Piguet Fracas, Frederic Malle Carnal Flower, By Kilian Beyond Love, or Serge Lutens Tubereuse Criminelle. All of these are excellent fragrances but the tuberose is strong and it can be inaccessible, to many, due to the strength exhibited by the tuberose. Personally, I love being surrounded by the heady almost narcotic cloud of lactones that tuberose exudes and those four fragrances are among my favorites. Nuit de Tubereuse represents a departure from the style of those previously mentioned tuberose fragrances because M. Duchaufour does not use the tuberose as the single central note. Here he surrounds it with equal partners and exposes a softer side of tuberose; the one that comes out in the cool of the evening when the fragrances around seem to become sharper and more defined. In Nuit de Tubereuse, M. Duchaufour frames the heart of tuberose with spice in front and woods behind and in doing so takes the floral powerhouse and lets it appear almost demure and sensual.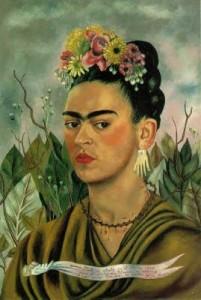 Nuit de Tubereuse begins with a trio of spices; cardamom, clove, and pepper along with two fruit notes of berry and green mango. The opening on my skin is the hot sizzle of clove matched with the cool cardamom. The green mango note, comes in along with the berries and adds a sweet juicy aspect to the opening moments. The stage is now set for tuberose to slink onto the stage and it this aspect of slowly appearing from out of the spice and fruit that makes the middle phase of Nuit de Tubereuse so interesting. In the previously mentioned tuberose fragrances, tuberose enters with brio and nearly shoves the rest of the fragrance out of the way. In Nuit De Tubereuse, tuberose enters confidently and brings along distinct handmaidens of orange blossom and ylang-ylang. The orange blossom in particular adds an important leavening aspect to the heart of Nuit de Tubereuse. It is here where M. Duchaufour saddles the rough beast and makes it play nice. There is a point before the woods of the base really begin to appear that you smell an earthiness in Nuit de Tubereuse and it smells like a freshly turned garden bed full of exposed roots and dirt. It is a fleeting momentary accord and it adds that hint of the unusual that makes wearing Nuit de Tubereuse so interesting. The base is an ensemble of woods led by sandalwood and musk. The use of musk accentuates the sensual nature of the white floral bouquet at the center of Nuit de Tubereuse which leaves me feeling embraced and comforted.
Nuit de Tubereuse has above average longevity and above average sillage. This is not the heady room filling fragrance that the previously mentioned tuberoses are. Nuit de Tubereuse will be noticed but it won't dominate the room.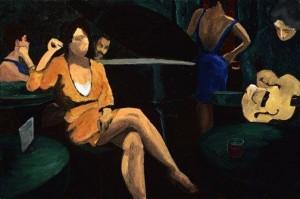 I fear I am becoming a broken record as with each new creation I declare it to be M. Duchaufour's best yet; but once again I am going to say that about Nuit de Tubereuse and based on my sneak preview of his next for Penhaligon's, Orange Blossom I think I'll be overruling myself again in a few months time. When it comes to M. Duchaufour I think I am going to stop trying to compare the beautiful olfactory music he is making and instead enjoy each new creative riff and let the creativity wash over my senses and sigh with deep contentment that he is making these kinds of fragrances.
Disclosure: This review was based on a preview sample provided by L'Artisan Pafumeur.
– Mark Behnke, Managing Editor