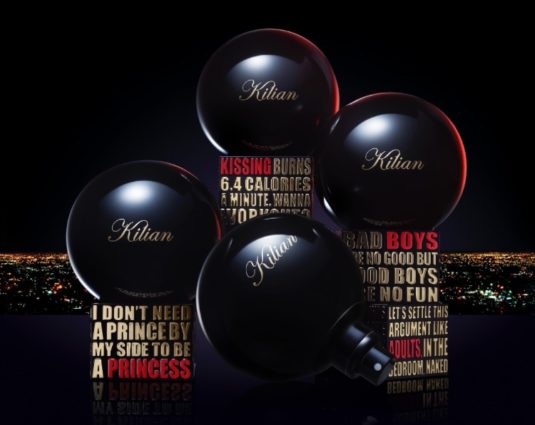 Photo courtesy of businessoffashion.com
Kilian Hennessey, the founder of By Kilian, the high end perfume brand (that debuted in Bergdorf Goodman in 2007) is launching a new line. By Kilian MY Kind of Love will be sold at 900 Sephora doors in the USA, France, Italy and The Middle East starting August. By Kilian My Kind of Love was specifically designed to appeal to "Millennials"(22-37), the generation that many studies site as the fastest growing luxury consumers.
By Kilian My Kind of Love consists of four scents with sassy names such as "Kissing Burns 6.4 Calories a Minute. Wanna Workout? This takes a page from beauty brands such as Benefit and Too Faced (although Sarah McCartney of 4160Tuesdays is the queen of fun names for perfumes in my opinion). According to an article in businessoffashion.com, By Kilian My Kind of Love will engage shoppers by prompting them to "choose a flavor of love which corresponds to different scents: fun, sparkling hot and sweet". The initiative will be supported by a digital global social media campaign.
Estee Lauder acquired By Kilian in 2016 as part of its strategy to diversify its fragrance portfolio as it did with Le Labo and Editions de Parfums Frederic Malle, which Lauder considers "artisanal" brands. By Kilian My Kind of Love will be priced at $30-$135 considerable lower than the average between $275 $300. According to the article, creating a lower price line like By Kilian My Kind of Love was "a condition" of acquiring the brand. The article went on to say that By Kilian will be raising its prices to about $500 "to be more competitive" and that By Kilian My Kind of Love isn't the only new "Love" launch this fall, as "Do it For Love" will debut at Bergdorf Goodman and honors Linda Fargo who is the senior vice president and women's fashion director.
Info from businessoffashion.com and my own synopsis
Michelyn Camen, Editor-in-Chief