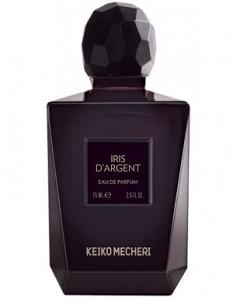 Ever since Dior Homme has made me a fool for Iris I look forward to every new iteration of an iris centered fragrance. It has been a wonderful exploration from cool iris scents like L'Artisan Parfumeur's Iris Pallida to light woody iris scents like Prada Infusion d'Iris to rich opulent iris as in Parfums DelRae Mythique. Depending on the source of iris and the aesthetic the perfumer is going after iris can be an amazingly versatile note to build a perfume around.
Keiko Mecheri, founder of Les Parfums de keiko Mecheri made a big splash on the niche perfume scene with her 2002 release Loukhoum, based on the sugar candy Turkish Delight, she created an unforgettable confection for the nose. It is tough to have an early success like that as all successive fragrances are compared to that one. Ms. Mecheri hasn't been as successful in catching my interest until two of her releases in the latter half of 2009. Cuir Cordoba was one and Iris D'Argent was the other.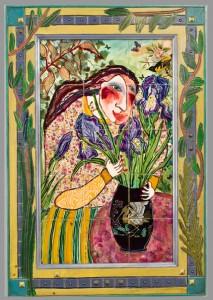 Ms. Mecheri released two iris fragrances in 2009; Iris Pourpre was to be the feminine tilting iris and Iris D'Argent would be the masculine counterpart. Based on the note list I expected to like Iris Pourpre better because it contained narcissus and that is another floral note for which I am a fool for. Surprisingly Iris Pourpre never came together for me but Iris D'Argent did with essentially the same note list but the addition of citrus and the substitution of amber for narcissus makes all the difference to my nose.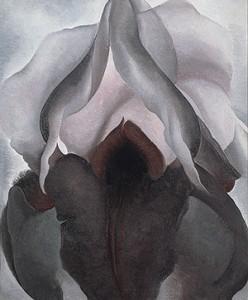 The beginning of Iris D'Argent starts with a hesperidic accord of citrus and it then allows the mix of two different iris notes to appear and it is apparent to my nose that there are two different iris sources in play. One of them is the cooler iris pallida which shimmers like the silver (argent) in the title and feels razor sharp and a warmer iris which feels like the orris butter used in Mythique. This comes off as a silver stiletto slathered with orris butter and correspondingly alternates between hot and cold whiffs of iris. This dichotomy makes this one of the most unique iris fragrances I've worn. The heart adds a woody shot of cedar and a hint of oakmoss, these combine to add definition to the two iris notes and help further delineate their differences while simultaneously holding it together. The middle part of the development of Iris D'Argent is as nuanced a drydown as one could ask for as every few minutes there seems to be a subtle shift in this fragrance. The base is all amber and this brings the warmer iris as a note more forward and for the closing stages that is probably the right choice because you want soft and warm versus cold and sharp.
Iris D'Argent has excellent longevity and above average sillage on me.
Ms. Mecheri has created a shimmering master class fragrance in her deft handling of iris's mercurial charachter.
Disclosure: This review was based on samples purchased from luckyscent.com
– Mark Behnke, Managing Editor