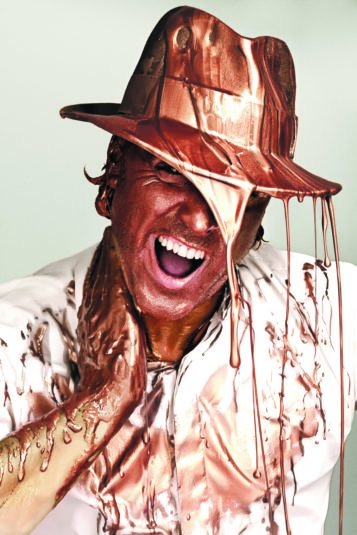 Romano Ricci wears a fedora all the time as a nod to his grandfather and the elegance of the 50s and 60s
Perfumer Romano Ricci of Juliette Has A Gun who is the great grandson of the iconic fashion designer Nina Ricci and grandson of Robert Ricci (L'Air du Temps) launched his brand in 2006 exclusively at Colette Paris and has gone on to worldwide success. The newest release, Juliette Has A Gun Moscow Mule was inspired by the cocktail of the same name which Romano Ricci associates with copper (the drink is traditionally served in copper mugs) and with ginger.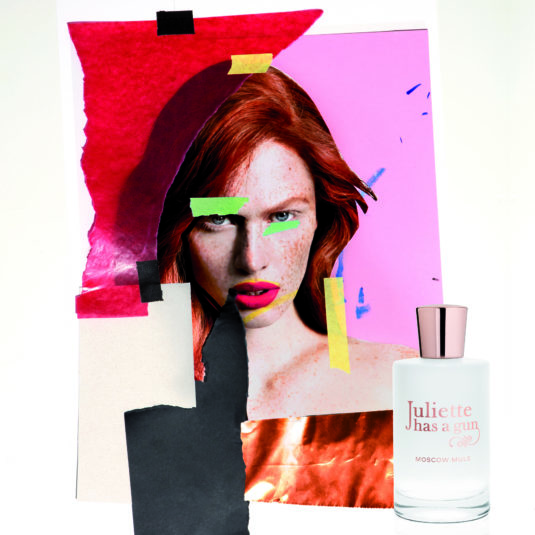 Collage for Juliette has A Gun Moscow Mule by Alexander Straulino
Those two elements inspired the flacon and the formula as well as his choice of a "ginger-haired Juliette" portrayed in the ad collage photographed by the famous photographer Alexander Straulino.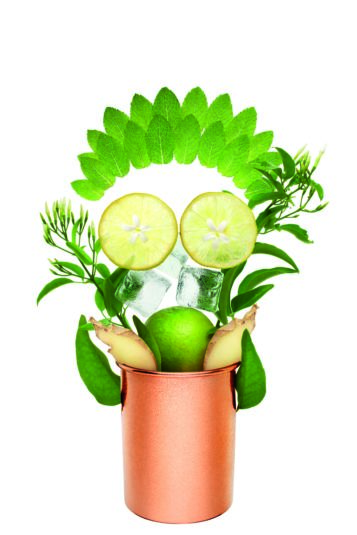 Juliette Has A Gun Moscow Mule image of the cocktail
For Juliette has A Gun Moscow Mule, Romano wanted to create a fragrance that suggested a sillage that wafts the message "Let's Party". Ginger is a key ingredient known for its antioxidant and aphrodisiac properties. If ginger is the sexy side, the twist of lime in Juliette Has A Gun Moscow Mule adds citrus punch and freshness to the composition.The proprietary aroma molecule from Firmenich Norlimbanol© adds to the woody finish at the base.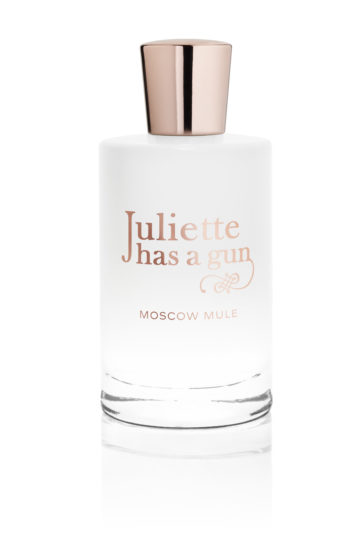 Flacon for Juliette Has A Gun Moscow Mule
Top Notes: Essence of Ginger, Essence of Lime, Essence of Bergamot
Heart Notes: Apple Essence, Extreme Amber, Iso E Super and Sandalwood Essence
Base Notes: Ambroxan©, Ambretolide© and Norlimbanol© (a proprietary Firmenich aromachemical with a woody scent profile)
Juliette has A Gun Moscow Mule is available in 50 ml/ $100 and100 ml/$135 Eau de Parfum concentration
At select stockists in the USA and https://us.juliettehasagun.com/
Via press release and my own synopsis
You can read my interview with Romano Ricci of Juliette Has A Gun here
Michelyn Camen, Editor in Chief