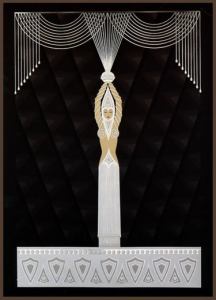 When it comes to designer fragrances we've seen the names on the bottle spread from the runway out to the accessory display. Jewelers like David Yurman and Canturi have fragrances. Jimmy Choo and Pierre Hardy have fragrances as anicillary to the shoes and the handbag category for the aspirational set. All of these allow the luxury minded to get a little piece of the aesthetic promised by the name on the bottle. Just as with celebrity inspired fragrances the fashion derived fragrances have about the same spotty record when it comes to quality. All too often they follow the popular style and I find that sad because these designers have become successful in their respective fields by being true originals. The original 2007 Judith Leiber is a good example of this lack of imagination on the fragrance side. It was a run-of-the-mill fruity floral which smelled like dozens of other fragrances. It was only for those who wanted to be a Judith Leiber completest.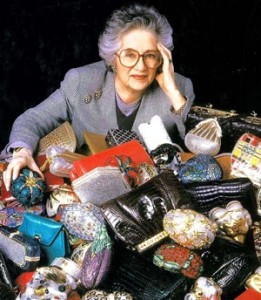 Four years later and Judith Leiber is releasing the second fragrance under her name, Judith Leiber Night. Judith Leiber Night has a typical Oriental fragrance architecture but it somehow succeeds where the original Judith Leiber fragrance failed for me. Night is a simple woody amber but it has a few more creative nuances than I expected to find. Starting with a healthy shot of cinnamon to start which makes the trip to the familiar base a little more interesting than it could have been.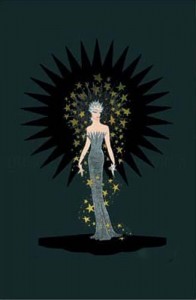 Night begins with bergamot and the aforementioned cinnamon. This combination adds a spicy energy with just a trace of heat. The spice gives way to floral heart of jasmine bolstered by lily and peony. The latter two notes add a freshness to the slightly indolic jasmine. It makes the heart of Night less flat-out floral than it could have been and I think that is to its advantage. The base opens with a hint of incense and patchouli before a creamy sandalwood and amber arise and dominate the final phase of development of Night. Nothing here is earth shatteringly novel but it is well balanced and very pleasant to wear.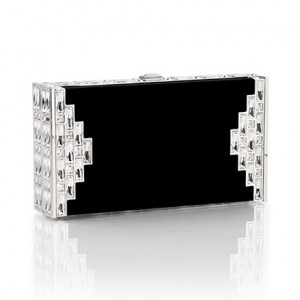 Judith Leiber Night has average longevity and average sillage.
Judith Leiber Night manages to rise above the rest of the designer pack of fragrances by taking a standard Oriental construction and executing it precisely. Much like you would find in the craftsmanship in one of Ms. Leiber's handbags. This time Judith Leiber Night is a fitting companion to those handbags.
Disclosure: This review was based on a sample provided by Palm Beach Beaute'.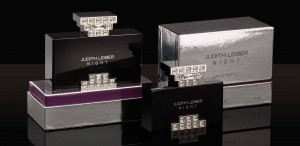 We have a draw for one deluxe 1.5mL sample of Judith Leiber Night. Just leave a comment on a designer from whom you'd like to see a fragrance line from, who doesn't currently have one. The draw will close on May 24, 2011.
-Mark Behnke, Managing Editor
Editor's note: Richard Herpin is the nose for Judith Lieber Night, and is perhaps best known for Tom Ford Private Blend Oud Wood (2007), Badgely Mischka (2006), a glorious fruity floral and Bond No. 9 Coney Island (2007)