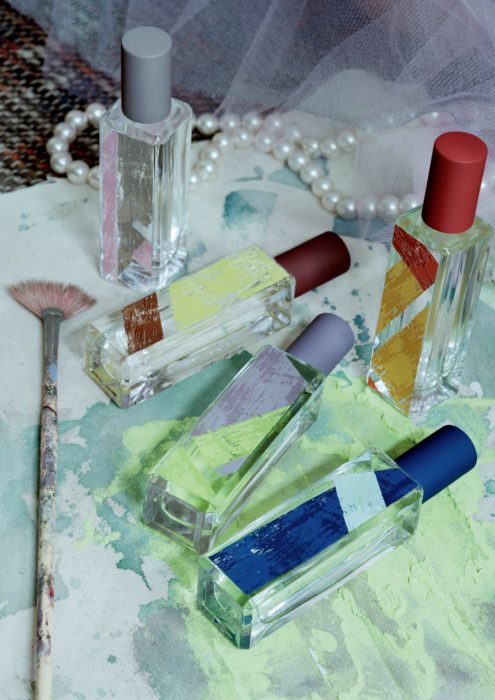 The Bloomsbury Set (photo Jo Malone)
Jo Malone often finds inspiration in its English Heritage. For the new Limited Edition fragrances The Bloomsbury Set, the name refers directly to the influential group of associated English writers, intellectuals, philosophers and artists, whose members included Virginia Woolf, John Maynard Keynes, E. M. Forster and Lytton Strachey. They all worked or studied together near Bloomsbury, London, during the first half of the 20th century and were united by their belief in the importance of the arts.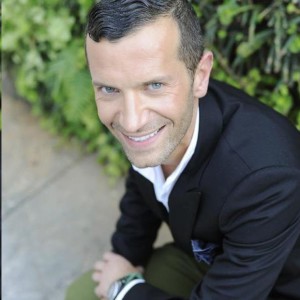 Master Perfumer Yann Vasnier, (photo:Nimish Jain)
The new limited edition Bloomsbury Set collection includes five fragrances composed by Yann Vasnier of Givaudan capturing the intoxicating essence of an unconventional life. The lily pond at dawn, bold blue hyacinths, blossoming fruit trees, absinthe afternoons and golden linseed on paint-stained hands. Warming whisky and sweet pipe tobacco. The secrets of waxed floors burnished by footsteps in the night.
"When we visited Charleston, in the middle of the English countryside, I didn't know what to expect but I fell in love with it. When I was there I made a storyline in my head from morning to afternoon to evening, so the five fragrances have a natural evolution. What I particularly loved about The Bloomsbury Set was the juxtaposition of domesticity and simplicity with this hugely intellectual environment." -Yann Vasnier, Master Perfumer
Blue Hyacinth: Intoxicating bold blue hyacinth warmed by the sun entwined with the vibrancy of garden geraniums and woody vetiver.
Tobacco & Mandarin: Vibrant mandarin and herbaceous sage sweetened with the warm elegance of beeswax sweet pipe tobacco.
Whisky & Cedarwood: An enigmatic blend of fine whisky and opulent roses edged with spicy pimento, warm cedarwood and an intriguing accord of waxy wooden floors.
Leather & Artemisia: The striking green facets of anise-tinged absinthe blend with aromatic artemisia, soft orriswood and the deep richness of leather enhanced by the amber woody notes of Cypriol.
Garden Lilies: The scent of dawn at the lily pond captured with effervescent water lilies, dewy green sap and lush ylang ylang enhanced with white musk and a wisp of vanilla.
The Collection is available on www.jomalone.com and Jo Malone Boutiques
Each 30ml Cologne retails at $70
via Jo Malone London
-Michelyn Camen, Editor-in-Chief