Now that Labor Day has passed and even though the meteorologists will say we have a few more weeks of summer, the rest of us know better. All the signs of fall are here; kids returning to school, new arts seasons, and ripening fruit on the tree to be harvested in these last days before winter sets in. It is also when those of us who own many fragrances push our warm-weather stalwarts to the back of the dresser and re-connect with our friends from six months ago. We, probably, also look to add some new friends to the group as well. One fragrance I had been looking forward to since well before the summer began was the new fragrance by Christine Nagel for Jo Malone, English Pear & Freesia.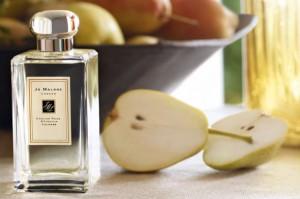 Ripe pears and apples and the warm baked desserts they star in are staples of my New England fall. When I had read Mme. Nagel's intention was to create a pear accord that encompassed not only the scents of the skin but also the pulpy juiciness under that skin I was enchanted. The main note she was choosing to pair with it has become one of the notes 2010 will become known for, freesia. Freesia has been adding a fresh green quality to new fragrances, all over, this year and the thought of that in contrast to a fully ripened pear accord sounded delightful. Happily Mme. Nagel did not leave me hanging on the tree. Instead she has harvested a fruity floral that focuses on the whole quality of the central fruit accord and in conjunction with a duo of old and new floral accords creates a fruity floral fragrance of quality.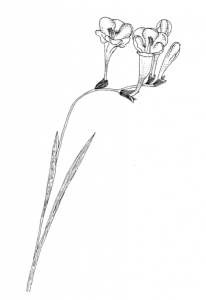 The opening of English Pear & Freesia is the olfactory contemplation of that ripened pear. As you bring it to your nose you smell the ripe fruit underneath but you also get this lovely green quality of the skin as it encases the sweetness inside. It is portent of the intensity to come but it is sweet anticipation, too. Finally, you break the skin and get through to the lush fruit beneath and it is juicy and intense, as a heady pear accord over takes everything. Next is the freesia and it adds a floral contrast as well as the slight green aspect this note is becoming known for. Rose is also along for the ride and these two floral notes in synergy with the pear accord create a fruity floral of excellence. Quince is used to soften the pear and to create a bit of scented runway for the freesia but the latter stages of development are pear and freesia and rose exquisitely balanced. The base takes us to a warm place appropriate for a fall fragrance as patchouli, amber and musk add a slow simmer to the end of English Pear & Freesia.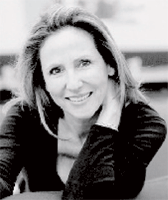 English Pear & Freesia has average longevity and slightly above average sillage.
As with many other perfume houses Jo Malone is finding the value of having a talented in-house nose in Christine Nagel. She has now created her fifth excellent fragrance for Jo Malone in 2010. I hope she will create another five in 2011 as Jo Malone and Christine Nagel seem to be made for each other.
Disclosure: This review was based on a bottle of English Pear & Freesia supplied by Jo Malone.
-Mark Behnke, Managing Editor