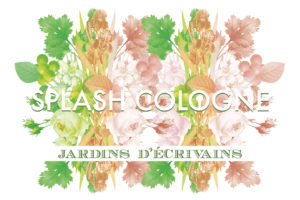 Perfumer Anais Biguine of Jardins D'Ecrivains has added L'Eau de Marceline, L'Eau de Leopardi and L'Eau de Kakuzô three new splash colognes to her garden of writers: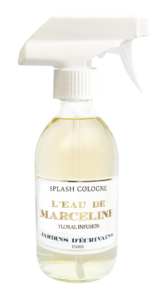 Marceline Desbordes-Valmore: 1786/1859 French poetess: Oh ! Air ! Perfumes ! Flowers to feed me !
A poetic and floral infusion composed of orange blossom, honeysuckle, cherry water, iris, ylang, rose.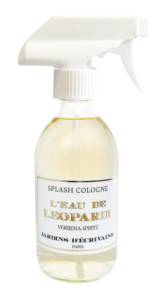 An intimate cologne inspired by a dazzling romantic melancholy, composed of Sicilian orange, bigarade, neroli, verbena, petit-grain.
Okakura Kakuzô: 1862/1913 Japanese Scholar: The book of tea is a subtle literary work. The jade dew evokes harmony, purity and serenity. An olfactory ceremony composed of green tea, cedarwood, coriander, hedione, gyokuro.
Splash colognes 300 ml – Retail price: 80€
www.jardinsdecrivains.com – jardinsdecrivains@yahoo.fr
Via Anais Biguine
Michelyn Camen, Editor-in-Chief