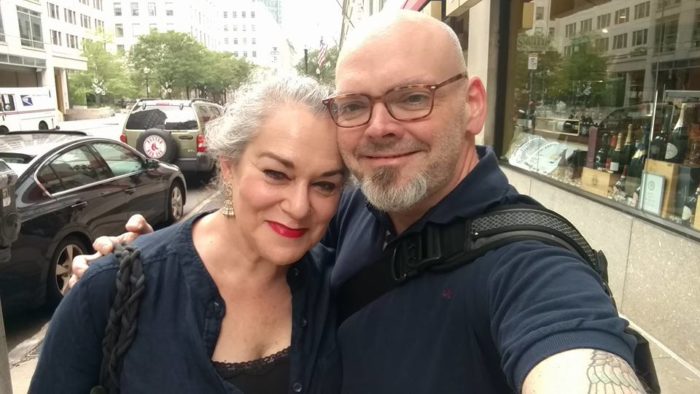 Ida Meister and John Biebel (photo: Ida)
My dear friend and colleague John Biebel requires little introduction, but if you are not yet familiar with his work, our Editor-in-Chief Michelyn Camen has recently featured John in our Profiles in American Perfumery series. Prior to that, I first interviewed him and reviewed his original Smolderose in very early February 2016 while we were both writing for Fragrantica. I then re-interviewed him and reviewed his new line of three fragrances for the January Scent Project in early April 2017. It was a great privilege, because there were others who would have happily done so in my place.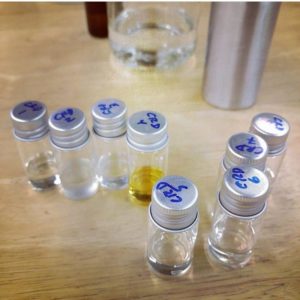 Aromatic materials via @januaryscent instagram
Our association grew organically and it felt fitting that I write about it: two fellow enthusiasts voraciously curious about aromatic materials, the extremely rare, non-competitive nature of our relationship. A friendship which nourished us both and became extended family in a very real wise. Long nights after dinner in my kitchen spent dragging out innumerable vials of The Precioussses for discussion, scrutiny and what I fondly refer to as Olfactory Education.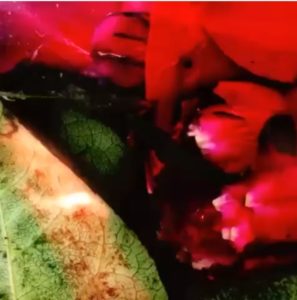 Still from John Biebel's Video on Smolderose
Everything began with Smolderose.
"Finally, a result came about that fulfilled the needs – smoky, green, red, rosy, amber, milk-like, nutty and fading off into some dark berries, green and wood." ~ January Scent Project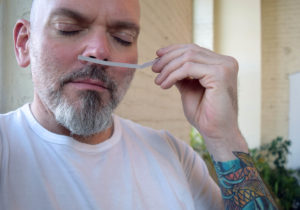 John Biebel in his studio
An autumn evening in 2015 commenced with extended family, and post-prandial satiety is in full swing. Jugoslavian peasant dish (jota), homemade cottage cheese dill bread, red wine, lovely dessert – and everyone curled up in the little crowded living room. John passes an oil-based rollerball around, something he's been obsessed with of late – smoke and roses. We've got our eldest, John, myself and B, lovely writer/artist/jewelry creator Lucy Raubertas all furiously huffing like addicts.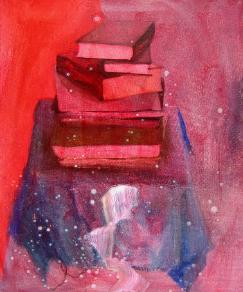 Bulgarian Rose Attar Painting by John Biebel
John's Smolderose (we all loved the name) module is intensely smoky, full of cade and heavy on the birch tar and spice. The most gorgeous rose is present – a component we both adore for its complexity and astonishing capacities. Lucy suggests perhaps a touch of heliotrope or cashmeran; my thoughts run to pulling back on the cade and birch tar and adding a kiss of benzoin.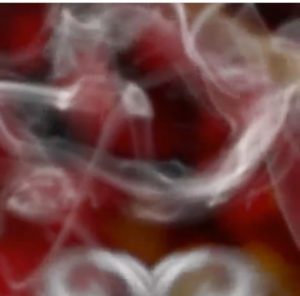 Still from Smolderose: John's video
John agonizes over every detail, as he always does; the final module retains its magnificent glowing tendrils of smoke, but they are gentled with cashmeran and benzoin. It's delicious, decadent, dark – with rose bourbon amplified by rose geranium, accenting citrus topnotes while fleshing out the floral heart.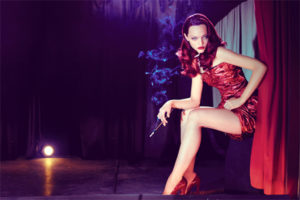 Sasha Pivovarova by Camilla Akrans©
Smolderose in oil format has great tenacity, is swoony/sultry and dense; there's no mistaking it. It quickens my pulse with anticipation; its nature feels contemplative and fiercely erotic by turns, tantric. A bodice-ripper (or cod-piece ripper, if you prefer) of a perfume…
Smolderose Perfume Oil notes: mandarin, citronella, rosa bourbonia absolute, rose geranium, angelica, labdanum, castoreum, cade, blonde tobacco, birch tar, agarwood, cashmeran, coriander, honey, patchouli, black pepper, benzoin, vanilla, and galbanum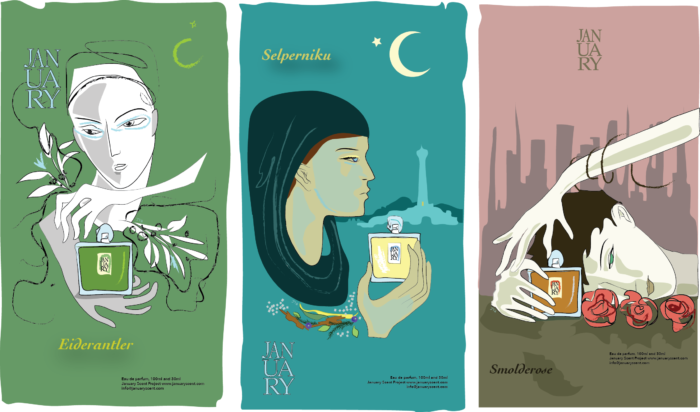 John's retro style perfume posters harken back to vintage illustrations
Enter the January Scent Project, expanded. John has created an ivy fougère (Eiderantler) which took quite some time to hone and refine (I've an earlier edition of it tucked away), and Selperniku – a fruity-milky, salty/wood aromatic fairytale which developed swiftly and intuitively. Smolderose has been re-introduced as an eau de parfum, in a brilliant reformulation. Literally brilliant: as if a new atmosphere had been breathed into it. I was stunned.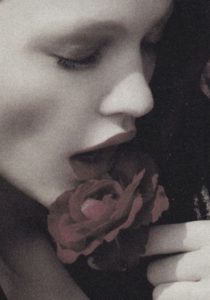 Sasha Pivovarova photographed by Camilla Akrans for Numero #86©
Bergamot and saffron illuminate an exuberant, fruity Damask rose in full bloom.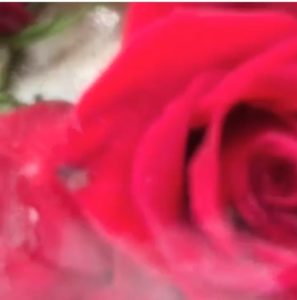 Still from Smolderose: John's video
Rose just pops. In exchange for angelica, coriander and black pepper we are offered versatile elderflower, which enlivens the composition considerably with its honeyed-lemon, grassy/ herbal/floral tones. The roasted seashell/ choya aspect is respectfully restrained, and frankincense steps in where birch tar previously trod.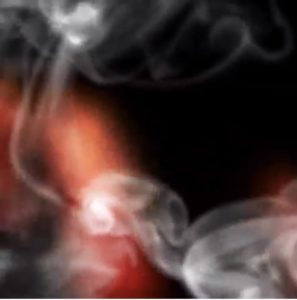 Still from John's video of Smolderose
All the smoky elements are present still – but with the resultant transparency and diffusivity which its eau de parfum format provides; it feels more a filament or wisplike manifestation. If the oil is moodily beautiful, the eau de parfum is joyously beautiful. I wear them each, depending upon the particular sensibility of the moment.
Smolderose Eau de Parfum notes: Damask rose, bergamot, saffron, roasted seashells, frankincense, elder flower, patchouli, cade, agarwood, and labdanum.
Disclaimer: Perfume and friendship provided by John Biebel. My nose is my own and truthful.
~ Ida Meister, Senior Editor
January Scent Project Smolderose poster
Art Direction: Michelyn Camen, Editor-in-Chief (all art John Biebel or Ida's unless otherwise noted)
Many thanks to perfumer John Biebel of January Scent Project, we have a reader's choice of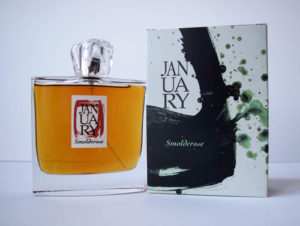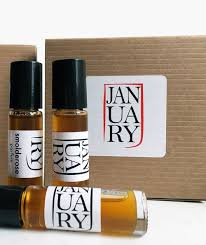 or the perfume oil
available to one registered reader anywhere in the world. Be sure to register in order to qualify. To be eligible, please tell us where you live, what appealed to you about Ida's review, which you would like to win the EDP or Oil, and why smoke and/or roses spark your fancy. Draw closes 7/28/2017
Follow us on Instagram @cafleurebon and @januaryscentproject
We announce winners only on site and on our Facebook page, so Like ÇaFleureBon as use our RSS feed... or your dream prize will be just spilled perfume.