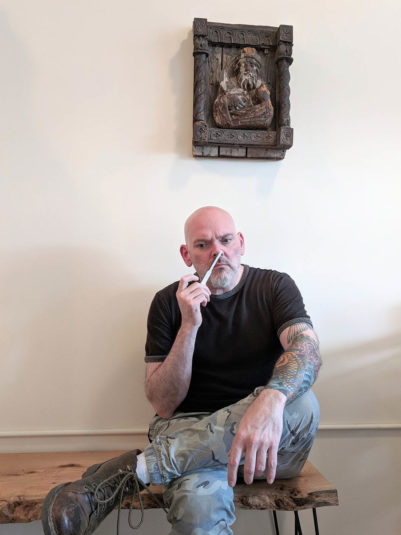 John Biebel of January Scent Project has been ruminating upon cedars of late – their varied scent profiles, personalities, possibilities. His penchant for aromatic onomatopoeia reveals its visage once again.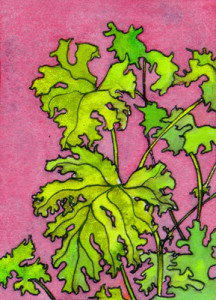 Via Flickr
In his quest to determine which cedars would accommodate one another harmoniously and ground a peaty, mulchy fragrance, John smelt twelve region-specific ones in the process. He is an admirer of geranium, it needs be said – and he was searching for a name which "captured the sensation of what a fuzzy geranium leaf felt like between the fingers. So, it had to have a cozy, humming, buzzing sound to it, something like a purring or a cooing, sexual sound." Ergo, Burvuvu.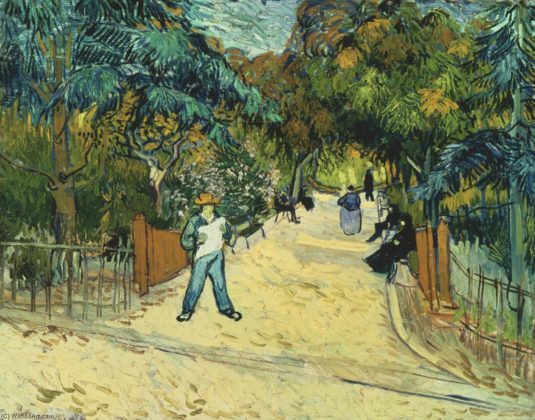 Entrance to the Public Garden in Arles iVan Gogh©
January Scent Project Burvuvu bursts upon the skin and surrounding environs brilliantly, boisterously cheerful; it announces itself bristling with rose geranium, rose, ginger and a verdant smattering of anisic basil. Patchouli is not far behind in the fray. The sweet earthy warmth of henna melds with mushroom absolute (with a mushroom absolute, one might anticipate a certain chocolate-y tone – but I don't perceive that particular aspect here).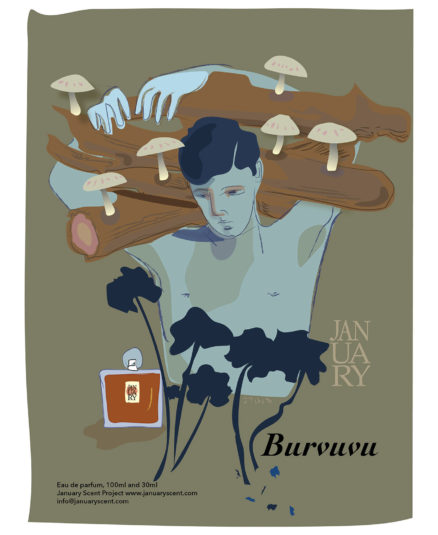 January Scent Project Burvuvu art poster by John Biebel
A potent Tonkin musk is readily apparent, amplifying the animalic nature of honey in concert with castoreum's pelt. At this clarion juncture, I feel a signature echo from the original oil version of Smolderose; Burvuvu and Smolderose share certain DNA. We smell the ambered honey, rose/rose geranium, spice (ginger vs.coriander), loamy patchouli and musky castoreum common to both. Smolderose is the sweeter of the two, hands down; in it, wood appears as smoke in various incarnations.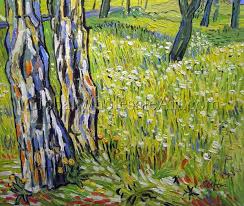 Van Gogh Trees and Tree Tunks©
In January Scent Project Burvuvu, it's all about the wood: balsamic, medicinal, the Alpha and the Omega. That which begins with an ebullient bang ends with a lingering sur-la-peau sigh, a plaintive sylvan murmuring upon the flesh in bronzed hues which cling fervently to the spot for hours afterward. Roses may fade; spices may disperse to the four winds. Patchouli may lurk in the undergrowth and animalic nuances may accompany them – but cedar lasts forever. It is the Steward of Memory come home to roost. Notes: geranium, Canadian white cedar, red cedar, Texas cedar, rose, patchouli, ginger, amber, Tonkin musk, mushroom, henna, basil,honey, and castoreum.
Many thanks to John Biebel for my flacon of January Scent Project Burvuvu! My nose is my own…
~ Ida Meister, Senior Editor and Natural Perfumery Editor
~ Art Direction: Michelyn Camen, Editor-in-Chief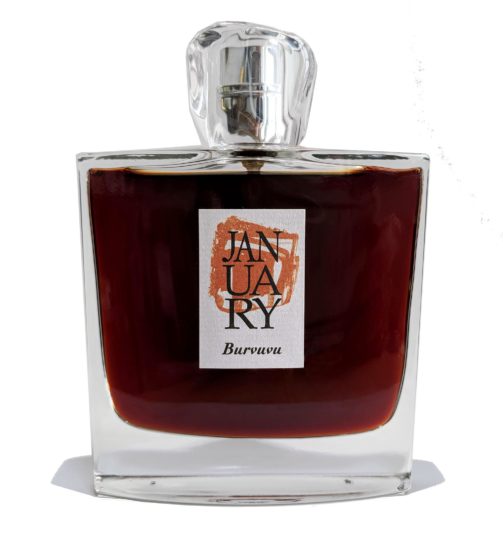 Thanks to the generosity of John Biebel, we have a worldwide draw of a 30 ml bottle of January Scent Project Burvuvu for one registered reader worldwide. Please be sure to register. To be eligible please let us know what appeals to you about Ida's review, and where you live. Draw closes 9/30/2018
We announce the winners only on site and on our Facebook page, so Like ÇaFleureBon and use our Blog feed…or your dream prize will be just spilled perfume.