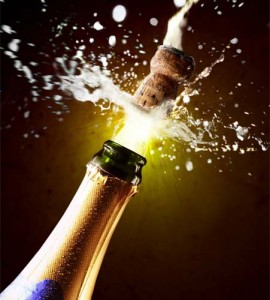 Besides being a perfume snob I am also a wine snob. Cheap sparkling wine and Axe are consigned to the same circle of damnation that also counts Kenny G and male leg warmers amongst its denizens. For me when I want champagne I'm talking the real stuff directly from the Champagne region in France. If it isn't French then there are some California sparkling wines which use the Methode Champenoise which rise to the level of my upturned nose. When you drink wine on this level you can be presented with an experience which encompasses warm toasted vanilla facets made effervescent as you sip from your flute. Of any wine I think champagne holds the most appeal to the perfumista. From the bubbles to the subtle flavors it is a sensualist's delight. When it comes to fragrance that is as lively as my bottle of Veuve Clicquot Grande Dame there are two I like quite a bit. Interestingly they share the same home bases, France and California, as my favorite bubbly.
The French one is Caron Royal Bain de Champagne which was created in 1941 by Ernest Daltroff. It was created not only as an EDT but to be poured into one's bath water to truly create a Royal Bain. Like most of the great creations from over 50 years ago Royal Bain has undergone its share of reworking. Because it was such a light fragrance to begin with most of the tinkering has not resulted in a wildly different contemporary version being available. The opening has a very soap-like quality due to fairly pedestrian lilac paired with rose. Citrus and a bare hint of lily of the valley hold the opening moments. From here on, like popping the cork, the oriental components come bubbling out of the heart led by benzoin, myrrh and olibanum. This is a particularly sweet resinous accord. The base brings in the champagne-like vanilla over a base of sandalwood and cedar for a clean demi sec finish on my palate. Interestingly the wine snobs in Champagne like to control the use of that name and they have compelled Caron to change the name to Royal Bain de Caron. That name might be on my bottle but it still looks like a champagne bottle and I still "see" champagne on the label.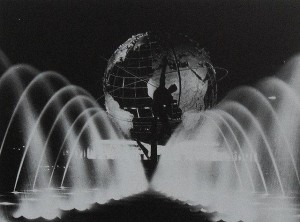 The California one comes from an independent perfumer who works in the heart of wine country. Laurie Erickson's Champagne de Bois for her Sonoma Scent Studio recreates the real-life experience of champagne by focusing on its effervescence. Ask any knowledgeable perfumista to name a note which feels "bubbly" and the answer you will get most often is aldehydes. Ms. Erickson in her perfumer's comments, on her website, remarks on how she used a whole array of aldehydes to add a bit of fizz to an existing spicy woody base she had made previously. I don't know how many aldehydes dance on the head of Champagne de Bois' pin but there are more than two and less than a legion. Aldhydes have so much individual character and if Ms. Erickson had not been careful this could have been a cacophony. Instead it is a fireworks display slightly citrusy, slightly floral and nose-ticklingly pleasant throughout. Once the champagne goes flat and the aldehydes die down what is left is clove and amber swirling together with sandalwood and vetiver. This is champagne done the American way full of brash bravado over a solidly strong base. I don't know what Ms. Erickson will do if the majordomos who protect the champagne name come a-calling but I have a suggestion for her because I don't want the name of this changed to Sonoma de Bois. Give those Frenchies a salute and politely decline.
On this New Year's Eve we want to thank all of you who have been with us throughout 2011 and look forward to having you back in 2012.
Disclosure: These reviews were based on bottles I have purchased.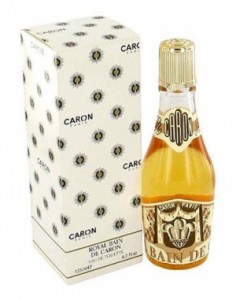 Thanks to our friends at Caron we have a deluxe sample of Royal Bain de Champa…uh…errr….Caron at Phyto Universe to giveaway. To be eligible leave a comment naming your favorite bubbly thing. Draw will end on January 2, 2012 at noon EST.
We announce the winners only on site and on our Facebook page, so Like Cafleurebon and use our RSS option…or your dream prize will be just spilt perfume
–Mark Behnke, Managing Editor