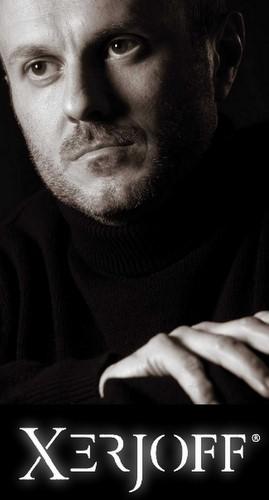 The luxury fragrance house of Xerjoff is one which, as Managing Editor Mark Behnke wrote: when quality matters. I am of the mind that a perfumista, I create a wardrobe of scent in the way French women will settle for less quantity and more quality. So many spend thousands of dollars a year on the latest, most touted scent. In the words of Oscar Wilde, " I have the simplest of tastes, I am always satisfied with the best". I believe Sergio Momo choice of Jaques Flori (who has created fragrances for Etro, Amouage, and Reminiscence) would agree.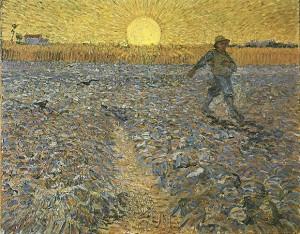 Van Gogh, The Sower
Welcome Sergei, what are your olfactive memories of your childhood?
SM: There are truly many but the most vivid are those of a mix between my grandparents' garden (aromatic herbs) and alleys of Istanbul were my great-uncle lived. I remember basil, thyme and oregano and these are memories that I try to capture in some of my scents. Especially those of the Casamorati collection as they truly capture my memories and the timeless history of Italian culture.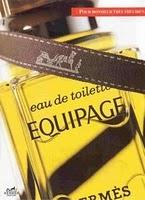 What fragrance did your father wear?
SM: My father had a passion for perfumes and his favorite scent was Hermes Equipage and any scent with a prominent sandalwood base. Sandalwood plays an important role in my scents. I source the best sandalwood from Mysore to provide the rich basenotes of many of my scents. I consider it as an homage to my father.
What does the name Xerjoff mean and can you write down the pronunciation phonetically
SM: It was a nick name from my Croatian grandmother. She used to call me "Sir-joff" Joff. The name is phonetically Zer-Joff
When did you create the Company and why please expand?
SM: Xerjoff started in 2004 as an extension to a design business I owned. Perfume had always been passion in my family as stated with my father so I had a vision to combine the art of perfumery with the art of design. I didn't want to create just another perfume line. I wanted to create something different that harkened back to the time where perfume was very individual. Where the bottles were just as artistic as what lay inside them. Where there was no compromise to quality and materials used. I felt I could create this and re-introduce to people today the history of artistic perfumery.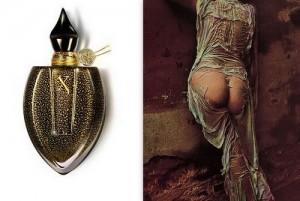 What was the first fragrance in the collection? What was the inspiration?
SM: Homme and Elle from the XJ17/17. I was inspired to create something new and never done before. Homme was just that. It was a bold and brash representation of what I felt leather truly was. Leather scents on the market today are usually buttery smooth but I wanted to challenge that notion and offer a truly sophisticated leather scent, the smell of my favorite leather jacket. With Elle, I wanted the opposite. I want to capture true femininity. I wanted the natural essences used in Elle to capture nature's beauty as well as a sophisticated nature of a demure lady.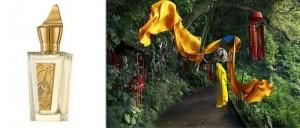 As someone who values fine fragrance, I must tell you my favorites are Elle and Lua, they really speak to me, personally, on my skin. Can you give me insight into their creation? Describe the woman you envision wearing each:
SM: Again with Elle, I really wanted to capture the essence of the feminine side of the women. It contains fruity notes that are well rounded but blended with very sophisticated Iris and leather notes. With Lua, I wanted to take a more playful approach. As they both contain iris, the pink pepper in Lua provides a sharper contrast to the leather found in Ellle. Both scents I see as two sides of a woman; Elle I envision a women in a beautiful dress out on the town at nigh whereas Lua I see a women on a beautiful morning with her friends. A day with a slight breeze and the warm sun.
I believe that Elle and Lua capture both sides of my personality!!! There are three collection XJ 17/17, Shooting Stars and Casomatti, what are there commonalities and differences?
SM: The commonalities in these lines are the ingredients. We at Xerjoff never compromise in the quality of the ingredients used in our scents. The handcrafted nature is a common theme through all the lines. The XJ line takes this hand-crafted nature to the extreme though. The XJ line is my artistic line where I feel the most free to create what I personally love without any boundaries. The Shooting stars line gives me the options to explore themes and regions of the world–rich bases and oriental themes.Shooting stars has a wide variety of scents that allow me to be more experimental as compared to XJ 17/17 and the Casamorati line.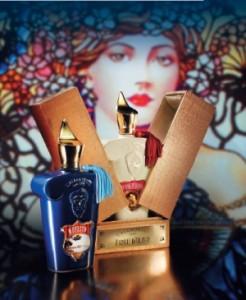 The Casamoratti line is true Italian craftsmanship. I try to stay true to what Italian perfumery is about, Bright and fresh citrus based scents that capture Italy and its past.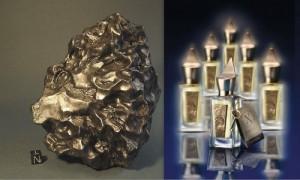 The beautiful flacons are so much part of the Xerjoff story: Can you tell me about their artistry.
Xerjoff is all about NATURE and ITALIAN CRAFTMANSHIP. The intent of Xerjoff was to use the best of what the world and nature has provided us and combine this with what man can achieve. Italians have for all of history, taken pride in craftsmanship. This is very evident in the Murano collection of the XJ line. These pieces are handmade by Murano craftsman whose families go back generations. Xerjoff is part of that Italian history and heritage. Each piece is hand blown and no two are the same. They truly are individual pieces that belong only to the specific buyer.

Favorite Artists:
SM: CARAVAGGIO and Van GOGH
Favorite painting:
SM: Starry Night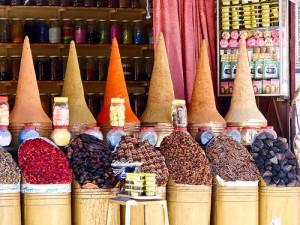 Last travel city? Recount the sights and smells?
Marakesh and its beautiful spice market. Nothing can inspire me more than the smell of spices in this market as all of the worlds offerings are in one place. Where else in the world can you see this?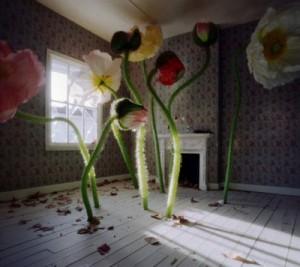 Which of your six senses is the most important and why
SM: intuition… I try to go on my intuition to design and come out with scents that I believe will impact people. I don't do marketing studies to come up with scent. I am inspired by nature and what it has to offer as well as mans ability to mold nature to its liking. Combining these two has always resulted in wonderful creations throughout history.
Tell us a little about the creation of Damarose and Richwood, your latest fragrances
SM: The XJ collection has long been only four scents ( XXY, Homme, Elle and Irisss) I have been playing with patchouli and rose for some time but nothing was truly capturing the nature of the XJ line. Recently I have been able to source some very quality notes that I felt allowed me to finally create these two scents. The timing was right, as I really wanted to add a rose to the line and a patchouli scent.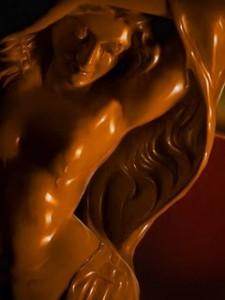 I love the chocolaty nature of patchouli. I added a touch of rose and citrus to Richwood to bring out some very interesting nuances of the patchouli that I haven't smelled before. To me, Richwood smells like the barrel of port wine and I love that. Damarose was a creation of necessity as I felt the XJ line would never be complete without a rose scent. Much like Elle, I wanted the rose to be sophisticated. I didn't want to take it to playful with a bright spring rose feel. I wanted an earthy chypre rose that hasn't been done in a while and it was not easy to create. The use of the Jasmine to me was critical to create this scent as it allowed me to achieve that perfect feminine counterpoint to the Turkish rose.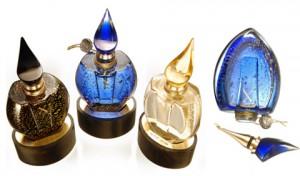 What inspired you to use Murano Glass for the x/17 collection?
SM: Being Italian, we are of course exposed to the wonderful history of the Murano Island craftsman. The beautiful vessels are created with pure artistry and are world-renowned. Generation after generation, families teach one another the intricacies of these creations. I wanted to honor that history and heritage by having these wonderful artisans create something that would hold my perfumes. We worked closely with these artists to design a bottle that captured the spirit of the scent and the artistry of the Murano heritage. I believe we did just that. Each bottle is unique and is a work of art. When you hold one of or murano bottles in your hand, you feel the weight of history and tradition.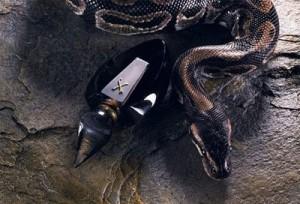 Courtesy of Sorcery of Scent
Your personal scent:
SM: XJ 17/17 Homme. It is my first and my absolute favorite scent. It holds a special place in my heart as it was my boldest statement. As my first release, it was a chance. I could have either come out with a mainstream scent or something bold and I chose the bold route. Homme may not be for everyone but it is the leather scent that I believed was missing in todays market.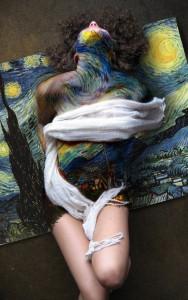 Understanding fine art (the jus) deserves fine art, (the flacons), there are many perfume lovers that simply cannot afford the cost of the XJ 17/17 range.
For example one might love the original Starry Night by Van Gogh, but buy a lithograph. Although you offer a discovery kit, there are many friends in fragrance who write us hoping you will do a min flacon of the individual X/17s. Is this possible for the future?
SM: I would never compare my scents to a Van Gogh, but the XJ 17/17 line was created with a certain idea and philosophy. It was created with the idea of using only the best of the best ingredients and craftsmanship. I cannot compromise any of these aspects in order to reach different audiences. Each piece is hand crafted and painstakingly individual.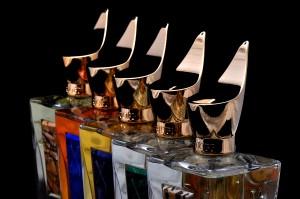 With that said, we understand the market and have introduced new 100ml versions of the XJ 17/17 line to reach a broader audience. I thought long and hard about this and felt it was the right time to introduce these. Again, each bottle is itself an individual creation as the stone labels that adorn the front are hand cut and hand polished. I felt that these new 100ml bottles still captured the essence of the XJ line while making available to a broader ranger of perfume collectors.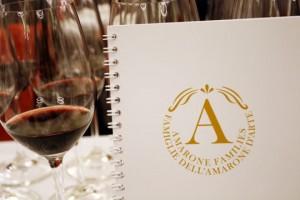 Favorite beverage?
SM: Wine from Verona called AMARONE. It's a wonderful deep red wine that I absolutely adore. I try to create my scents in the same vein. I love wine this is rich, full bodied and full of amazing notes and I try to translate that to my scents. After all, wine is not merely about taste. The first thing we do when we pour a glass of wine is try to capture the nose and essence of the wine.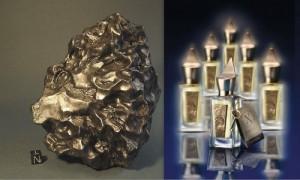 Passion outside Perfumery?




SM: My other passion besides perfume is astronomy and the wonders of space. A part of nature we have yet explored and I tried to capture a bit of that which is what inspired me to create the shooting stars collection. This collection is inspired by the Sikhote-Alin meteorite that fell in 1947 in eastern Russia. To have a world so unexplored and so vast to me is fascinating. I wanted to bring a little bit of that into my shooting stars collection. That's why each shooting stars gift box has a piece of this very meteorite enclosed in it

Xerjoff fragrances often correspond with a precious jewel. I love Tahitian pearl. Is there any plans to use jewels like opals, pearls for the future.

SM: So far I have planned to use mother of pearl but environment regulations are very tight. I would love to be able to create something using this beautiful gleaming white jewel. We are currently working on trying to crate something with this… stay tuned!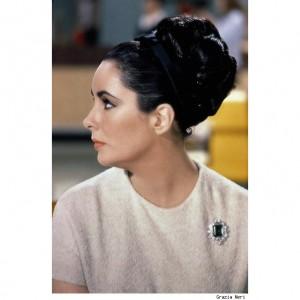 Elizabeth Taylor wearing her Bvlgari diamond and 18 carat emerald brooch that Richard Burton gave her as an engagement present in 1962
Favorite jewelry designer?
SM: BVLGARI in the 1950's and early 1960s
Favorite Quote?
SM: E.E. Cummings "The Earth Laughs in Flowers"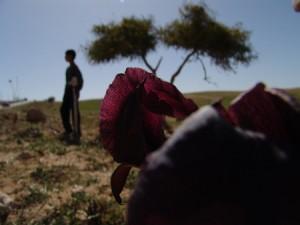 Is there a signature that defines a Xerjoff fragrance olfactively, a particular series of notes (think Guerlainade or Caron)
SM: Iris is a theme or note that runs through most of our line. I truly love iris and the many ways it can be manipulated and I've tried to see how many ways we can utilize this particular note. One Iris I have been exploring more is the legendary black Iris of Jordan. I absolutely love the look of the flower and have been working on trying to create something with this note for a while. I believe it is completely underused in todays perfume world and I am trying to do something new and innovative with it.
Is there a flower or resin that you wish to capture but have not as of yet?
SM: Real true Oakmoss in large quantities. It has obviously been regulated to the point where it is very hard to use in a scent. I hope to one-day issue a limited edition scent utilizing this note in large quantities. A very limited release maybe to pay tribute to those legendary scents which used to contain loads of oakmoss.
Prized possession?
SM: My Wife and My two kids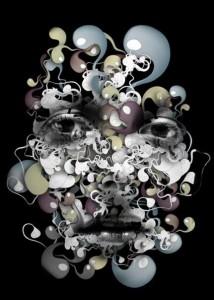 What is your phobia?
My phobia is definitely a fear of losing creativity. I come from an artistic background and to me and this is what defines me. I look around me everyday to be inspired by what nature has to offer and I try to translate this into my work. This is what Xerjoff is all about. The day I lose this is the day I feel I cease to exist as an artist.
Xerjoff still relatively unknown in the US market, but recently there has been much buzz about Richwood and Damarose?
SM: Xerjoff has long been in the Russian, European and Middle Eastern markets but have never felt we were quite ready to tackle the very large and sophisticated USA market. We were able to meet and form a partnership with a company named Dandysin with the partners Khaled and Maya Nasr who are true perfume lovers. When I met them, I felt their passion for the line and their eagerness to get Xerjoff introduced into the USA market . Since then, they have been able to introduce Xerjoff to really important niche perfume channels and are working at adding many stores across the country. They have also been instrumental in the creation of Richwood.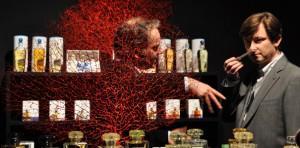 Can we have a sneak sniff at what you will be showing at Esxence in Milan (www.cafleurebon.com is the site that is hosting the show globally and our Managing Editor, Mark Behnke will be in attendance).
SM: We will be releasing a new unisex XJ scent in honor of Italys unification in 1861. The scent will be called XJ 1861 and you are first to announce it:
Top: Bergamont, Mandarin, Lime, Petitgrain, Middle: Rose, Lily of the Valley, Mint and Base: Cedar, Patchouli, Amber and musk.
– Michelyn Camen, Editor-in-Chief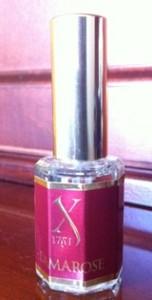 Please enter our simply the Best Draw for you choice of 15ml of either Damarose or Richwood. please leave a comment about this interview, your favorite Xerjoff fragrance, your favorite quote from ee cummings or Oscar Wilde, the art of Van Gogh or Carravagio and/or why you, like Tina Turner and Elizabeth Taylor, deserve simply the best. Draw ends Sunday 3 pm est March 5, 2011