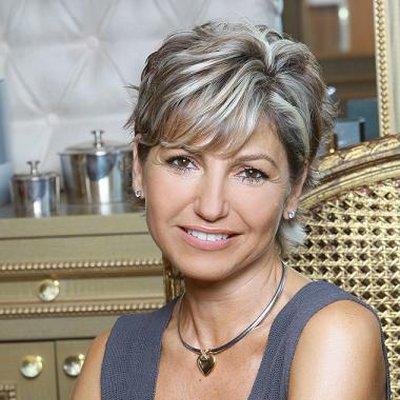 It is a great honor to 'meet' Martine Micallef who has been creating some of my favorite fragrances for over a decade. In this exclusive CaFleureBon interview (and one that is rarely granted) we are introduced to a woman, an artist, a wife and a mother who embodies the expression love and happiness.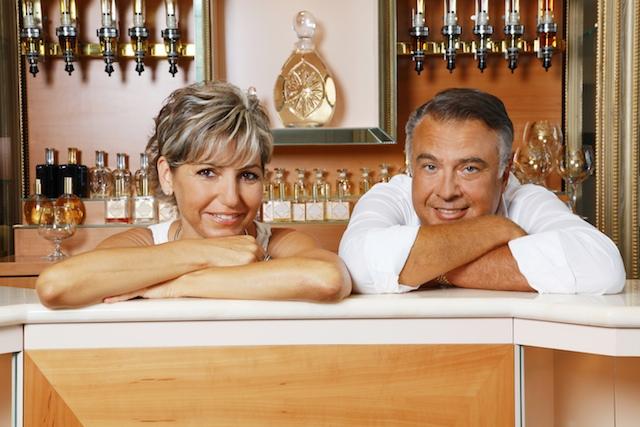 For the readers who aren't familiar with you or your background, please introduce yourself
MM: I am Martine Micallef, and I live with my Husband Geoffrey Nejman, in GRASSE. I was born in NICE in 1961. We have 4 daughters and one boy.
I co-founded the company PARFUMS M MICALLEF with my husband in 1997, and since the very first day, it has been a " joint venture" of love and passion in all we do and how we live .
When did you meet Geoffrey?
MM: When I met my husband in 1992, I owned two beauty salons in Cannes and Geoffrey was a banker and worked in a lab in Grasse (where he was managing the finance department). We both spoke a lot about perfumes and what he experienced in the Lab in Grasse and we decided to start our own company; that is when Parfum M Micallef was born.
You are both intimately involved in every aspect of the business. Is it difficult to b

eing part of a perfume couple?
MM: When I met Geoffrey, it felt like it was written across the sky that we would always be together. You cannot avoid your destiny. And if I had to do it again , nothing would be different.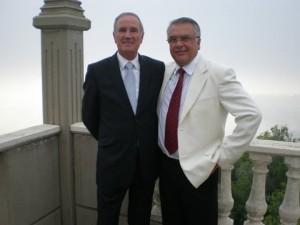 How difficult is it to work together?
MM: Not at all. We are complementary ….I create and design bottles, packagings; I am the 'idea' person and Geoffrey helps develop the fragrances together with famous Jean Claude Astier.
Describe yourself in 25 words.
MM: I am an artist and I love to work with my hands. I love creating, designing , painting, combining many elements of Art . I am an optimist and a romantic.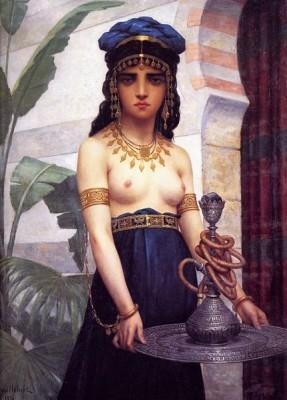 Geoffrey once told me that you were using oud in fragrances since the beginning (and may I add) long before it became almost ubiquitous.
MM: Yes, all the way back in 1997 when few companies even knew about this ingredient. Since I always was attracted by the Oriental world and culture, (because of my personal Maltese origins), I discovered the mystery of AOUD and developed perfumes with it … mixing both French and Middle Eastern Cultures
Martine was raised with all brothers in Nice, France (property of CaFleureBon)
Your childhood?
MM: I was raised in happiness with all my brothers. It was because of them that I developed my strong and dynamic character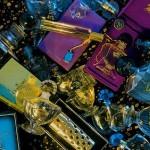 Which

scent did your mother wear?
MM: My mother always fancied powerful perfumes with volume and sillage, often with with rose. Her favourites were amongst GUERLAIN
What is your creative process
MM: Creating a perfume starts with a mood and a flash in my mind. It often happens when Geoffrey and I travel and are in changing environments. It is either Geoffrey or myself coming up with the "idea". Then, Geoffrey goes to the lab and starts to mix with our senior nose the first ingredients. It is a long process. It can take six months and more. And sometime it is done in "no time". We use the finest ingredients and we do not skimp on ingredients and pay premium costs. It is always a mix of the best natural ingredients and some synthetics which are at highest quality of olfactive values and quality.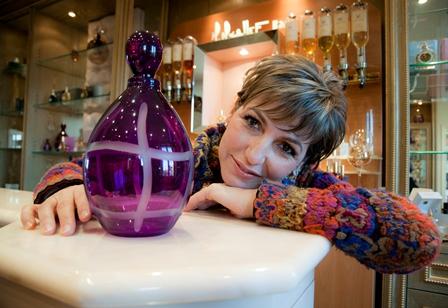 Your gorgeous flacons … many are opulent and breathtaking
MM: From the start, we decided to target the high end of the consumer market and we decided to produce "luxury" perfumes in magnificent flacons that are collectibles. I think it was the right choice since these consumers are connoisseurs and enjoy high quality.
Your line has changed over the years some of my favorites are still in production and there are many new fragrances that sound enticing. Why did you scale back.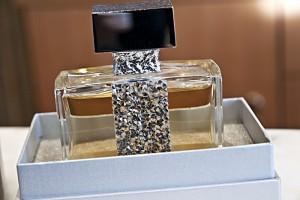 MM: We had about 35 scents. We recently reduced the collection and have kept our favorites,what you may call the core of the line and are planning to slowly discontinue those which we feel it is time to say goodbye to. Currently, we are developing new perfumes and want to build a collection that will be around for many years to come.
Secret vice?
MM: I don t have any vices ….. I 'm perfect ! O.K. Let 's say I love food.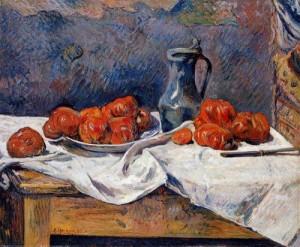 Favorite foods?
MM: I prefer simple dishes and always with tomatos. For example, Pasta with Tomato Sauce and Eggplants and fresh Parmesan Cheese. I always seem to go " back to the market with memories of my mother; I love a fresh Baguette with olive oil, a slice of Tomato and a dash of salt. Yes it is simple, but always the ingredients are the most fresh and aromatic.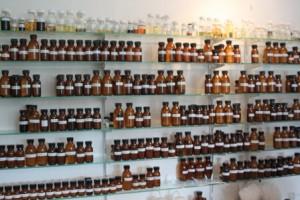 There must be a connection in wanting the best ingredients and foods to your perfumes. What is the common link in your brand 's DNA?
MM: Yes, now that I think of it there is. There is a signature to all our fragrances; always there is sensuality, warmth and a softness. I don't like straight cut angles.
–Michelyn Camen, Editor in Chief
Editor's note: Did you know an oud is an ancient instrument as well as a natural ingredient. For those of you who are Oud adverse- I would recommend Auod Gourmet.
We have a draw for your choice of any current Parf ums M.Micallef . I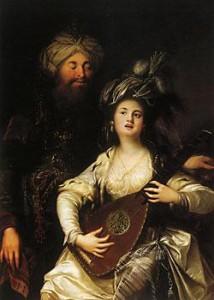 I In order to be eligible: Please leave a comment about something you found fascinating in this interview along with your choice of fragrance. Please use our ad banner which is located on the left hand side of the site.
Good Luck! Draw ends January 5, 2011
We announce the winners only on site, our new www.cafleurebon.com page and on our Facebook page, so Like Cafleurebon and www. cafleurebon.com use our RSS option…or your dream prize will be just spilt perfume