"For the Wanderers who Follow their own Compass"
The year was 2006 and San Francisco perfumer Ineke Rühland released "After My Own Heart", one of the most beautiful lilac perfumes I have had the pleasure of wearing. Fast forward eleven years later; Ineke announces the latest eau de parfum in her Alphabetical Collection of fragrances. Entitled "Idyllwild", Ineke's latest creation is a tribute to the natural wonders of California.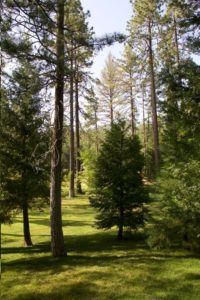 "A visit to Idyllwild, a small mountain town in California with the prettiest of names, was the starting point in this scent composition. Distillations of Douglas Fir and Ponderosa Pine contribute an aromatic freshness to the fragrance. A road trip further afield in California brings more elements to the table. Wildcrafted sagebrush from Big Sur and Monterey cypress oil capture the aromas that waft through open windows as you drive along the coast. Rhubarb tea provides an unexpectedly tart freshness. Cypriol and oud contribute a campfire smoke note. A unique combination of musks creates a compelling drydown that needs to be experienced."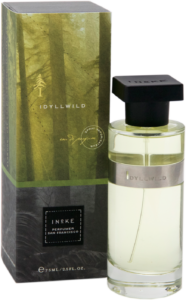 Top: Rhubarb Tea, Grapefruit, Lavender
Middle:Big Sur Sagebrush, Cypress, Fir Needle
Base:Cardamom, Woods, Oud, Musks
Ineke's signature line of eaux de parfums is abecedary, following the alphabet in chronology. Idyllwild joins the rest of Ineke's alphabetical collection, which consists of After My Own Heart, Balmy Days & Sundays, Chemical Bonding, Derring-Do, Evening Edged in Gold, Field Notes from Paris, Gilded Lily and HothouseFlower.
Available at stores Mid September in The US and Mid-October worldwide at select stockists and at www.ineke.com.
Idyllwild Eau de Parfum, 75 ml / 2.5 fl. oz.
Note: Idyllwild is now available to preorder for $95. The A-I fragrances will be sold at $110, mid September
Via Ineke
–Michelyn Camen, Editor-inChief