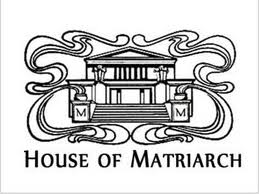 Every so often you come across truly amazing perfumes. What makes the perfumes from this house so interesting, aside from how they smell, is that a) they are American, b) they are natural and c) they are a brilliant blend of esoteric and earthly. The "motto" of House of Matriarch is "Redefining Fine Fragrance". All of this perfumer's fragrances resonate with the elegance of truly fine perfumes; they just happen to be natural. Upon sampling these perfumes, I was very impressed and had a hard time wrapping my head around the fact these were "naturals".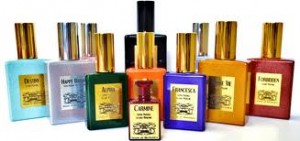 House of Matriarch was launched on Christi's 36th birthday (November 28, 2009). All of her perfumes are in custom painted bottles. Each bottle is lacquered with a hue or tint that harmonizes with the energy of the scent. Brilliantly blending actual essences and capturing subtle energies, these scents show that one can stay true to core beliefs, respect Nature, myth and history while bringing them to life through perfumery.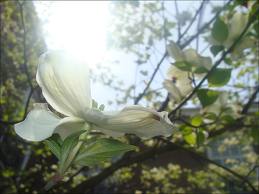 De stiny is the company's biggest seller…and I can see (and smell) why! Crafted extremely well and contained in a flacon the color of the summer sky, this scent is the perfect synergy between simple beauty and subtle complexity. It contains two types of jasmine and a rare gardenia yet it is NOT your typical "white floral". The initial burst of cubeb pepper and resinous galbanum is tempered with tansy and fresh (but not overly sweet or juicy) tangerine. The heart is an utterly divine mélange of flowers (neroli, gardenia, jasmine grandiflorum and tuberose) so diverse they create a beautiful four part harmony. Each flower lends its voice and none outshines or occludes any of the others. "Not too spicy and not too sweet" is the perfumer's description, and I'll do her one better and say "not too floral either". Yes, it has these beautiful blossoms, but the magic of this particular perfume is it exalts these flowers, yet you do not feel someone smacked you in the face with a fresh bouquet. The distinct base of vetiver and oak moss (both dry and airy) coupled with benzoin's warmth keep this green and earthy without ever once feeling dirty. Sambac jasmine keeps what would otherwise be a rather masculine finish utterly unisex. Sunshine and flowers in a bottle, without smelling trite or phony, Destiny makes my inner tree hugger sigh with delight! Sillage: good. Longevity: above average.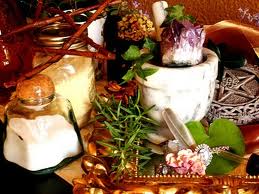 Forbidden, with its flacon of dark red/orange ochre, is a daring and superbly orchestrated blend of historically feared and even outlawed aromatics. If I had to pick one perfume, from this company, and say it was my favorite: THIS would be "the one". It opens very intensely with absinthe and damiana (both hallucinogens) fused with cannabis and lantana. A precarious balance of darkly floral and bewitching herbs that never falters or slips too far to either side, this perfume is almost narcotic. After being warmed and relaxed, you float effortlessly into a heart of slightly medicinal (but not unpleasant) cypriol, a restrained (but still naughty) tuberose and a delightful very "true" mushroom note. All of this is rounded out by a blend of peppers that take the edge off the cypriol and tames the often overbearing tuberose. The mushrooms add a dark moist vegetal aura to the already heady and intoxicating mix. The base (a home-made root/herb tincture and precious woody essences) makes this perfume become something between a witch's brew and an ancient flying potion. Many may fear (from the listed notes) that this is off-putting or just too bizarre…let me assure you, it is neither. Many things bloom and lurk in the nighttime hours and the deepest forest, Christi has shown us these are not as "bad" as they may seem and they are actually quite beautiful. As you would with any of the above substances, handle this perfume with care and apply sparingly! Sillage: great. Longevity: way above average.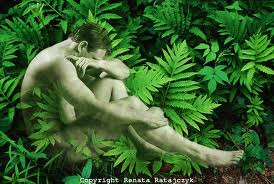 Alpha, in its deep forest green bottle, captures in the olfactory the essence of masculinity. Constructed of notes and blends that correspond to the attributes that define an "alpha male": nobility, strength, courage, vigor and honor; this scent is a true green woody incense lover's dream. Choosing not to follow the classic "eau de cologne" formula, this cuts right to the chase with an opening of cedar, sativa (herbal and green with hints of flowers and spice) and the most beautiful cypress note I, personally, have ever experienced in a perfume. (And I adore cypress!!) The body of this perfume is composed of incense. Not sweetly burning smoking cheap cones made of sandalwood and amber available everywhere in head shops…but a stunning blend of Egyptian frankincense resin and Christi's own blend of exotic incense powders. Down to earth yet strong in a tender way, this scent reads as possibly overbearing or at least brusque. It is neither of these things, but is instead an idyllic blend of cool forest greens paired with genuine woodsy notes fused with incense. Its finish of brown and white copal (natural resins) with creamy subdued sandalwood and heavenly oak moss paints, from start to finish, a perfumed picture of strength and beauty as big as all outdoors…but intimate enough to be cuddled right up next to. Sillage: good. Longevity: above average.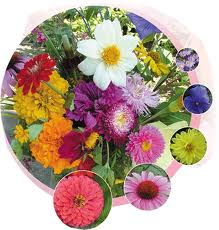 Francesca, in its deep blue violet bottle, smells every bit as elegant as its name and is as royal and aristocratic as the flacon's color. The aroma of "fresh flowers" is often very hard to capture, especially when using aged aromas, concretes, tinctures and absolutes. Here they are not only present, but they shine! Its prelude of mimosa, boronia and ravensara (an evergreen tree in Madagascar and the Comoros Islands) is densely floral and whimsical at the same time. The addition of white sage adds a soft herbal facet to this regal gem. Created for those who love real floral aromas and don't want to see them lost in an all-to-common base of musk, amber and/or patchouli, this maintains its floral nature from beginning to end. Each successive sniff of my wrist is distinctly floral; yet the flowers continue to change and evolve (imagine a kaleidoscope for the nose). Creamy pollen-laden lilies, delicate violet leaves, sensual gardenias and even spicy carnations and wondrous champaca spin all around you, disappearing and reappearing in myriad combinations. The whole affair is tinged throughout with a ferny green lushness and kept coolly shady by guaiac wood. The dry down keeps you from floating away on these heady blooms by resting on opoponax, broom and iris root. Moss and grasses add the perfect accent to this "bouquet" without detracting from it. Exotic, beautiful and captivating, this is a true modern marvel and is (an unheard of) 33% parfum concentration. Sillage: very good. Longevity: amazing.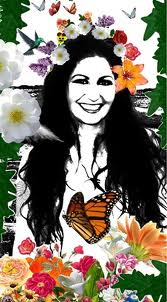 If the words "natural perfume" frighten you or make you roll your eyes, I implore you to try these perfumes. Without a single synthetic or drop of any aromachemical, Ms. Meshell has done what she set out to do: redfine fine fragrance. For once there is truth in advertising!
Disclosure: Reviews based on samples sent to me from House of Matriarch.
Thanks to the House of Matriarch and Christi Meshell we have a draw for a reader's choice 10mL rollerball of any fragrance on the House of Matriarch website. We have three winners to draw two in the US and one internationally. To be eligible leave a comment naming which House of Matriarch fragrance would be your choice and whether you live in the US or elsewhere. We will draw the winners on July 15, 2012 via random.org.
We announce the winners only on site and on our Facebook page, so Like Cafleurebon and use our RSS option…or your dream prize will be just spilled perfume
–John Reasinger, Editor