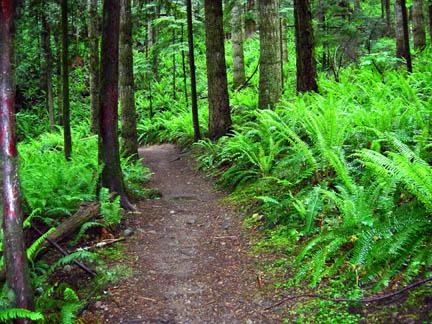 As we look ahead to the exhibit at The Museum of Art and Design, curated by Chandler Burr, "The Art of Scent 1889-2011"; I've begun to want to think a little more about the baseline fragrances that created the 8th Art. Thanks to my colleague and Senior Editor Ida Meister I have been able to try Coty Chypre in its hand-etched vial. Guerlain Jicky is considered to be the first Oriental fragrance and I have been able to try that on my own through many concentrations and formulations. This goes for any of the other types of fragrance you can name but one, Fougere. Fougeres are said to be the most popular fragrance style of all time and it nagged at me that I never had the opportunity to try Houbigant Fougere Royale. Besides launching Fougere, in 1882, as a fragrance style this is also the fragrance said to have begun modern perfumery as the first perfume to include a synthetic ingredient, coumarin. There have been so many synthetic aromachemicals synthesized from slightly tweaking coumarin that one could say Fougere Royale is responsible for many more fragrances beyond the plethora of fougeres out there. Therefore it was with pleasure that I received the press release announcing the re-launch of Houbigant Fougere Royale.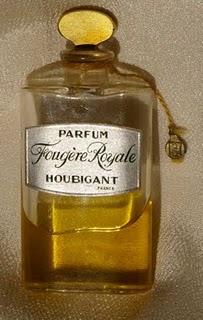 Coupled with that pleasure was a bit of trepidation just because, especially with Jicky, I have been able to observe the changes wrought in that fragrance in the last 50 or so years. It is still a great fragrance but it is not the same as the earliest version I have. The one thing I have noted in Jicky as it has moved through time is that it has been cleaned up. The transitions are sharper, the notes more delineated, and the fragrance overall more vivid. I am sure that has something to with the age of the juice but I wonder about that. I wonder if it is similar to digitally re-mastered music. Wherein a sound engineer would take an old recording and using digital technology remove the excess hiss and pop and sharpen up the edges around the sound. While the musical piece was mostly the same there would be nuances lost in the modernization of the recording. I think re-formulations are a lot like that, substantially the same but with some nuances lost.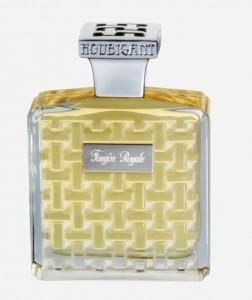 So what was it I would experience? Would it be substantially the same, but re-mastered and memorable or would it smell similar to the original, but lacking in character?
The fragrant "sound engineers" asked to undertake this task were Roja Dove and Rodrigo Flores-Roux. M. Dove speaks about being given this charge, from the press materials:
"Houbigant's Fougere Royale, the world's first modern fragrance for men is a legend. To be asked to oversee the re-formulation, to help create a new legend for the 2010's, was a dream…….For this the formula has been re-worked by a great perfumer, Rodrigo Flores-Roux of Givaudan, overseen by myself, and together we believe we have created a masterpiece, the reference for the Fougere."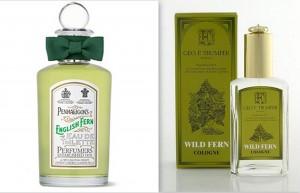 In the days leading up to my receiving my sample of Fougere Royale I spent some time reacquainting myself with what were the best fougeres I owned; Penhaligon's English Fern and Trumper's Wild Fern. Of course, the ongoing joke is fern doesn't have a smell but Fougere means fern-like, I may not know what a fern smells like but I do know what a fougere smells like.
When it comes to Fougere Royale I can confidently say that it belongs in the company of both English Fern and Wild Fern but in the course of re-mastering Fougere Royale Messrs. Dove and Flores-Roux have managed something quite amazing a fragrance that hews to its history but actually feels modern.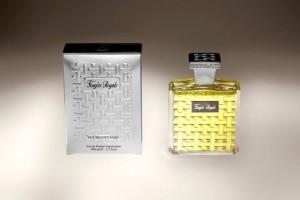 The opening is where Fougere Royale feels closest to English Fern and Wild Fern as it shares the very herbal opening of those other two. Fougere Royale takes bergamot, lavender, and rosemary as the top notes. Clove-like carnation and cinnamon bridge the top to the "green rose" of Geranium and Rose de Mai in the heart. The base turns distinctly Oriental and if the top was closest to English Fern and Wild Fern the base is where Fougere Royale parts ways. Amber, patchouli, and tonka give a spicy warmth to the end of Fougere Royale. Based on what I've read this is where things have been given a more modern spin. I believe this is where the coumarin was used in the original and in high concentration which should have given a strong hay-like accord to the first edition. In this latest edition the hay is there but the amber and patchouli tilt this distinctively spicy and more oriental.
Fougere Royale has average longevity and above average sillage.
Houbigant Fougere Royale is a spectacular example of how to succeed at re-formulating a classic fragrance. Don't worry too much about slavishly trying to re-create the original. Instead hire two master perfumers to honor the heritage while simultaneously having the skill to modernize the fragrance. Bottom line is if you want to re-master something making sure you have a master, or two, working on it. Houbigant Fougere Royale had two in Messrs. Dove and Flores-Roux and they have taken the first modern fragrance made and re-mastered it into one of the best releases of 2010.
Disclosure: This review was based on samples provided by Houbigant.
Houbigant supplied me with a few extra samples beyond what I needed for my review so I am offering two samples to two lucky commenters (US only). Draw will be on December 30th at 6PM EST.
–Mark Behnke, Managing Editor