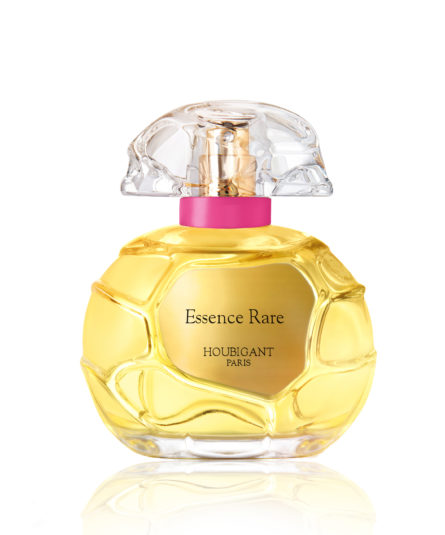 Houbigant is one of the most renowned perfume houses in history, founded in Paris in 1775 by French perfumer, Jean-François Houbigant. In 1882, in-house perfumer Paul Parquet launched Fougère Royale, which created a new classification of scents that is still one of the most popular 136 years later. It was the first in the world to extract isolated, synthetic molecules from raw, natural materials. In 1912, in-house perfumer, Robert Bienaimé, composed the world's first multi-floral bouquet, Quelques Fleurs. Both perfumers and fragrances are iconic. Since its purchase in 2005, the Perris family has committed to bringing the legacy into the modern era. In another first, Houbigant has engaged one of the most renowned noses of our century, Jean Claude Ellena to "recreate" his first fragrance as a young perfumer… Houbigant Essence Rare.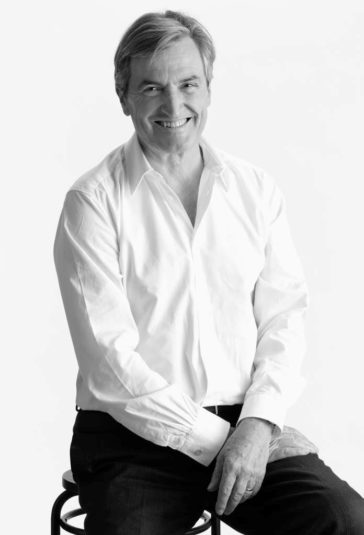 Jean-Claude Ellena
"In 1973, as a young perfumer, just arriving in New York, my first assignment was to create a fragrance for the House of Houbigant with the help of an American colleague. The House wanted a classic perfume "à la française", the name would be unveiled later. At the time, Houbigant was a popular House endowed with a beautiful distribution. The classics in the 70s were Caleche, Madame Rochas, No. 5, Arpege, Shalimar and l'Heure Bleue. These perfumes have survived over the years and defied the ravages of time with their imperious presence…. Years later, I met the Perris family during a conference on Houbigant, the great perfumer of the 19th and 20th centuries and whose Guy de Maupassant vaunted the quality of his creations, well before those of Rimmel or Pivert, saying about himself that he had an exceptional nose capable of feeling the passage of a fox in a forest. It was that very night that I saw on the presentation screen the iconic image of a classic fragrance that had not aged: Essence Rare*. I told the Perris family that I was behind this perfume. Here it is rewritten, not as it was – it was removed from the market – but as I would like it to be. The idea of being able to evolve a perfume formula is another dream realized. I know that the public does not like changing a perfume formula, but personally, as a writer of smells, I liked this possibility. Like a writer who retouches their works. You do not think, you do not feel, the same way throughout your life. My experiences have built me, my sensibility has evolved. The perfume that I offer you today, is a rewrite, which retains the classic French style, but clearer, more legible, more subtle and that gives pride, as in the past, to the materials; the flowers, the woods, more than to the concept. "-Jean-Claude Ellena, September 2018
Houbigant Essence Rare is the first perfume M. Ellena has signed since he left Hermes as in house perfumer in 2016. Notes: Mandarin Jasmine, Rose, Lily of the Valley, Sandalwood, Oakmoss, Amber and Vanilla Powder
*Houbigant Essence Rare 1923
*Houbigant Essence Rare 1973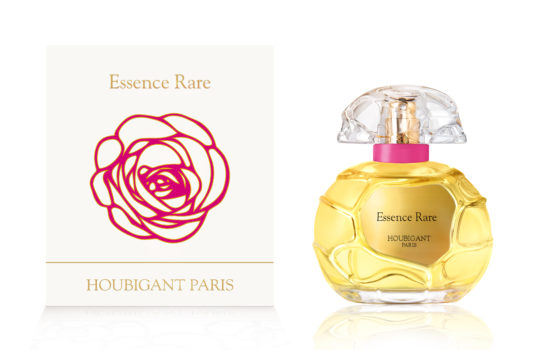 Houbigant Essence Rare will be presented together with Quelques Fleurs l'Original, Quelques Fleurs Royale and Quelques Fleurs Jardin Secret in an exclusive collection: La Collection Privée.
Sold in the USA exclusively at Bergdorf Goodman and Neiman Marcus $285
Thank you to Gian Luca Perris for sharing this exciting news with our readers… and the world of perfumery!!!
Michelyn Camen, Editor-in-Chief