This year's Fourth of July celebration marks 236 years since we declared our independence from England. We will take the day off work, watch fireworks, gather friends and family together and have picnics and play games. We will rise as the national anthem plays and place our hands over our hearts while watching "Old Glory" wave. The colors of our country's flag are red (for courage), white (for purity) and blue (for valor). I am paying American perfumes a special honor this year by selecting one scent named for each color on the flag and one pair dedicated especially to our country.
Many perfumes (over 500) have the words red, white or blue in their names. A great deal of wonderful fragrances came to mind, but I wanted to keep this as patriotic as possible. As many of you know some of the greatest perfumes in the world are European. I happen to believe we Americans have made some pretty great fragrances. Two of the ones I selected are mass market or designer, one is niche and the other independent. Let us not forget that our country was originally formed to give everyone the freedom to choose…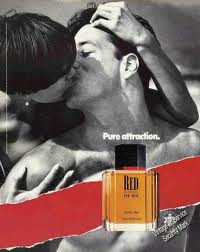 RED for Men (Giorgio Beverly Hills) was released in 1991, two years after RED for women. It was discontinued, but re-launched a few years ago. Despite the trend of many companies to radically alter or water newer versions of older classics down, RED for Men has stayed pretty true to the original. It doesn't smell "red" (as in berries or roses) but it generates more of a "feeling" of the color: passionate, warm and intense. Its classic opening smells extremely masculine and classy (despite its quite affordable price). Sharp aromatic greens (basil, artemisia) are warmed with caraway and blended with just enough citrus. Crafted around masculine floral notes like geranium and carnation, kissed with jasmine and a hint rose, this weaves thyme and juniper berries to the mix. The result is a clean yet sexy scent that is not soapy or generic, but very natural and outdoorsy. Finishing on smoky leather, airy moss and slightly sweet amber, this is a delight. It comes off a little musky, and dated to some, but remains in my opinion a true American classic. Sillage: very good. Longevity: excellent.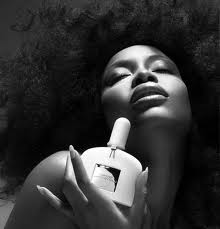 Tom Ford's White Patchouli, released in 2008, lives up to its name. The word "patchouli" is often synonymous with hippies, and is often described as "dirty". I personally love patchouli oil and have many perfumes that use it. What Tom Ford has done with patchouli, in this fragrance, is simply wonderful. The darker patchouli is contrasted with white floral notes, both creamy and spicy, and showcased in an exotic frame. Much more than a plain patchouli scent and deeper and more complex than any white soliflore, Mr. Ford has achieved a stunning balance that is portrayed quite adeptly with the black and white ads featuring soulful singer Erykah Badu. From its soft opening of pale blossoms kissed with herb and citrus to its sensual musky floral heart, it dries down to an enchanting oriental beauty. Soft woods with sweet incense accent high grade patchouli to create a strong and long lasting foundation. Even if you are not a fan of patchouli or Mr. Ford, this is definitely worth a sniff. This is a happy medium for all lovers of oriental florals, floral chypres, and white flower scents. Sillage: good. Longevity: above average.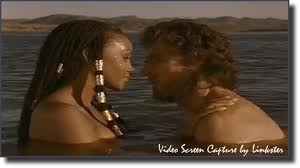 Perfumer Miriam Mirani was born in the US and studied both here and abroad. Spending time in the Middle East and while living and traveling with Bedouins she came to discover Aqaba, a legendary ancient city located on the shore of the Red Sea. Her line of perfumes is based on the Arabic art of perfume making, and celebrates the mythical love of the Queen of Sheba and King Solomon. She also named her company Aqaba, so profound was its influence on her art. Her Jewels of Blu is not your typical "blue" perfume. Created by Thierry Wasser, this perfume is a fruity floral…but unlike any I have sniffed. A succulent opening of apricots and peaches creates a feeling of a warm summer day, complete with the juice of sun warmed fruit picked fresh from the tree running down your chin. A scent of rose floats through the air without overpowering the delicious golden sweetness. Ylang ylang adds a tropical floral clarity to the composition. Jasmine from Egypt grounds the floral aspect. As it dries, it graces the skin with a regal (but not overpowering) aroma of Tibetan musk, patchouli and the softest breath of Bourbon vanilla.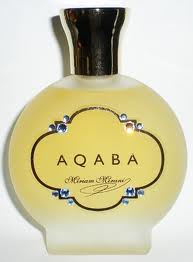 Where does the "blue" come in? One whiff of this juice and you will know instantly. Though this is a fruity floral on a somewhat oriental/exotic base, it radiates a cool clarity of sparkling jewels like aquamarine or pale sapphires. Named for the jeweled throne of Sheba, the bottle has tiny blue gems decorating it and its brass stopper resembles the crowns of royalty. Modern, yet steeped in ancient and elegant tradition, this scent shines like its namesake. It does not project all that far, but its beauty more than makes up for this. Sillage: close to average. Longevity: slightly above average.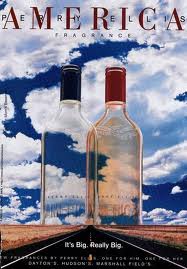 In 1996 Perry Ellis released a fragrant pair America (for Men and for Women) celebrating our country. The female version was a fruity floral, while the male version was an aromatic fougere. Not meant to be anything fancy, both of these America fragrances were simple comfortable down-to-earth scents wearable by anyone.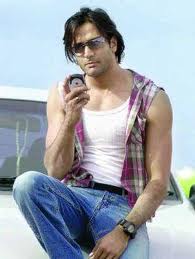 America for Men is a bright citric herbal potion with fruity nuances of pineapple and the added green note of ferns. Lavender, the most prominent note, muddled with basil and vetiver add to the fougere aspect without getting too soapy, while spicy geraniums and silken neroli give it lift. Eventually becoming woody and warm, with subtle muskiness and a leathery undertone, this is a truly American take on the classic aromatic men's scent. Perfect for jeans (or shorts), a white t-shirt and comfortable sneakers, this is a great everyday scent that is inexpensive but impressive. Sillage: quite good Longevity: average.
America for Women is a blend of tart and sweet fruits (blueberries, green apple, pink grapefruit) with soft slightly powdery flowers (freesia and lilac). The heart is made up of sheer (but lovely) honeysuckle, soft lilies, green tea and a juicy peach. Despite it not being listed as a note, this perfume comes very close to smelling like a freshly blooming rose. Its dry down should be heavier, considering the base notes (plum, musk, sequoia and vanilla); but surprisingly this manages to stay airy and aloft and other than a hint of cedar with cyclamen twining around it, this never gets all that woody or too sweet. This, to me, is the perfect scent for the "girl next door". It's not overly complex or sinfully dark and naughty…it just smells pretty. Sillage: good. Longevity: average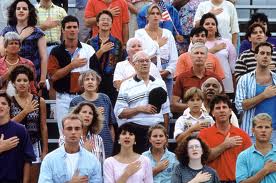 America: land of the free and home of the brave…and some great perfumes. Wishing everyone a safe and happy Fourth of July!!
–John Reasinger, Editor