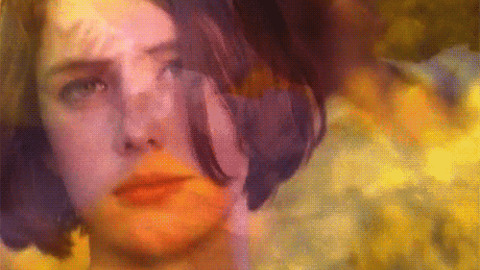 Rachel Goswell of Slowdive
My sample of Hiram Green Slowdive arrived late last week; I felt intoxicated by its beauty and very thankful. Only a full heart could be capable of composing such a lush and loving fragrance, bursting with abundance. As we approach the Winter Solstice, Hiram Green Slowdive glows with flickering embers alight in the midst of darkness, a fragrance brimming with generosity and goodwill.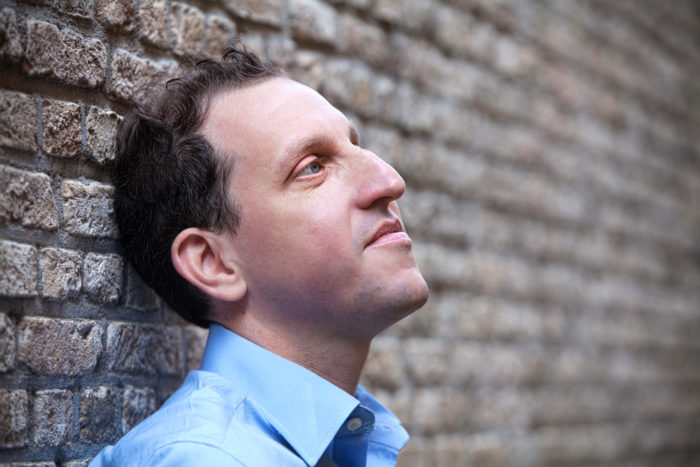 Perfumer Hiram Green
Perfumer Hiram Green has offered us four exquisite natural perfumes prior to Slowdive, each unique and full-bodied. He's channeled Lorca in Arbolé Arbolé (one of my favorite Lorca poems!), the lusciousness of orange blossom in Dilettante, indolic tropical reverie in Moon Bloom, the mythical chypre of Shangri-La. Now it is tobacco's time…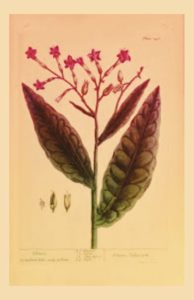 Botanical print of Tobacco flowers digitalized MC
Hiram Green Slowdive solstice sojourn commences with the dazzling brilliance of juicy orange and indolic blossom trailed by coumarinic, haylike tones of tobacco flower: it's tender and zesty at once, possessed of a juiciness which soon takes a turn towards a drier sweetness. Enter that complex animalic, beeswax – a solid which surprises and reveals secrets best in dilution, as do many fragrant materials. We frequently assume that honeyed means sugared, but they are olfactory miles apart – the former inferring multi-tiered nuances rather than the mere sweetness of the latter.
Alexander McQueen Fashion Editorial fused with tuberose by Michelyn
Beeswax and tuberose are a lovematch. Both murmur of the animal nature of flower and pollen; their combined dreamy, velvety presence is lustrous. A davana-like booziness which echoes the voluptuous nature of dried fruit is actually "a note shaped from the mixture of tobacco and beeswax absolute", according to Hiram. This cornucopia of aromatics crowns a deeply resinous base which calls to mind such resins as tolu, tonka, benzoin, labdanum. Hiram Green informs me that he has engaged many flower absolutes in addition to labdanum; it's not fair for me to badger him further, even though I'm insatiably curious. Hiram Green Slowdive is deliciousness itself.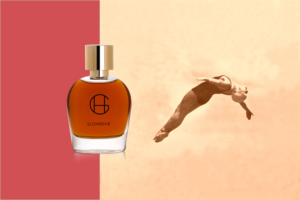 Photo via Hiram Green
Hiram Green Slowdive radiates a gentle benevolence and warmth – whether you are experiencing the Southern Hemisphere season or our current wintry North. In this way it is a seasonless perfume suited to the amiable and welcoming spirit, a gracious reminder that it is always the season for kindness and beauty. Notes: neroli, orange flower, tobacco blossom, beeswax, tuberose, dried fruits, honeyed resins
Sample kindly provided by Ann Onusko of Indigo Perfumery – thank you, Ann! My nose is my own…
~ Ida Meister, Senior Editor
~ Art Direction: Michelyn Camen, Editor-in-Chief
Note: "Slowdive is also the name of a British "dream pop" ambient rock group, from 1989-1995. However Hiram named his perfume Slowdive as a poetic descriptive for such a romantic fragrance; you'll find me in hearty agreement." Hiram took his time and although Slowdive debuted in December, we think it is worth the wait. He would not release it until he felt it was perfect.
Thanks to the generosity of Hiram Green, we have a 10 ml travel spray of Slowdive for 1 registered reader anywhere in the world. To be eligible, please leave a comment saying what appeals to you about Slowdive based upon Ida's review, where you live and your favorite Hiram Green Perfume or what fills you with goodwill this season. Draw closes 12/22/2017
Follow us on Instagram @hiram_green @cafleurebon @indigoperfumery
We announce the winners only on our website and on our Facebook page, so like Cafleurebon and use our site feed … or your dream prize will be just spilled perfume.