Hans Hendley of Handley Perfumes via Instagram
"Languid breeze. Season's swathe. Harvest Moon. Late summer's memory of cut grasses, ripened blooms, sun-warmed leaves, cured roots and plush moss." ~ Hans Hendley describes his new perfume MOWN
Brooklyn-based artisan perfumer Hans Hendley creates truly lovely perfumes. I've purchased several and find them immensely satisfying – so when it came out that he had recently composed a hay fragrance, MOWN…well… catnip for me.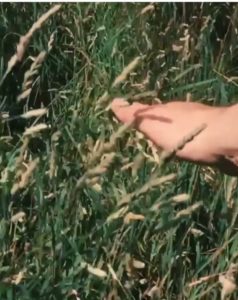 Photo of Hans' hand via Istagram
Hay
"Happy the grass
To be wooed by the farmer, who wins her and brings her to church in her beauty,
Bride of the Island.
Luckless the long-drawn
Aeons of Eden
Before he came to mow." ~ Ted Hughes (This is the last verse. Read the entire poem here).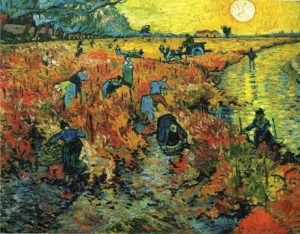 Red Vineyards at Arles, 1888 – Vincent van Gogh
Harvest Home has descended upon us as surely as seasons alter and the ever-earlier daylight wanes with poignant certainty. For many, it is the beginning of the year, not the beginning of the end: as crops are gathered and sent off to market, children return to school. Herbs are hung up to dry; fruits and vegetables line the larder shelves – preserved, canned, all in attendance like ladies-in-waiting. Some are frozen; others lie in wait in the cool dark root cellar for the call of necessity, their addition to stews, soups, ragouts, and compotes.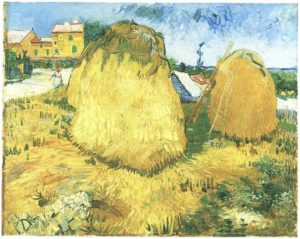 Haystacks in Provence Vincent Van Gogh
Hay is raked and rolled into bales and stacks, hidden from the inquisitive rain (for which we will soon pray with the coming of Sukkot). Hans Hendley has given a voice to the late-summer hay, and it murmurs wantonly into my willing ear.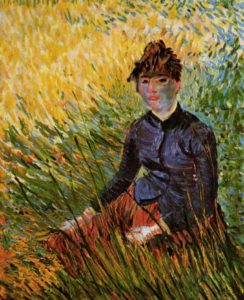 Vincent van Gogh – Woman Sitting in the Grass 1887
Summer in Skåne: it is searingly hot as we meander through the meadow lazily; I pluck abundant chamomile and plait it into long dark braids. We do not realize that this summer will etch itself upon our features with the passing of the years.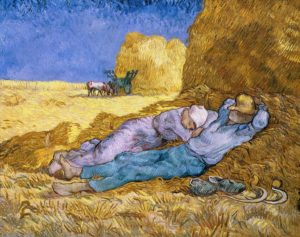 The Siesta Painting by Vincent Van Gogh
Men and women both, stronger than we appear at first glance – reap the dried grasses until wearied, as we prop ourselves up against them for midday repose. Stolen kisses are sweetest. We laugh carelessly, tickled by hay strewn hastily behind our backs, heads, nestled between our thighs. Parched tongues seek salty places where moisture may be discovered.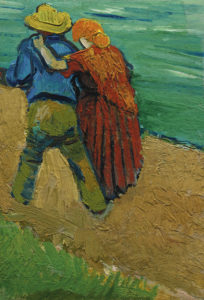 Two Lovers (Arles) by Vincent van Gogh
What of our perfumer? What does MOWN whisper in his ear? Has he ever carried the sleepy shoeless maiden across a dusty field in his bare arms, heavy and redolent of sweat, hay and sun-kissed skin? Hans shares mirror images of a kind: coumarinic and costly hay absolute (France yields wonderful ones!) is enraptured with tobacco as they sing of warmth on the dry wind together. They are scented siblings. Dried fruits, honeyed – dally with the winelike floralcy of champaca; there is no urgency in this climate. Orris butter and ambrette recount the beauty of the barn for us; it's in their very nature. Moss' presence promises the relief of sweet surrender.
Notes: Chamomile, hay absolute, champaca, dried fruits, tobacco, orris butter, moss, ambrette.
Many thanks to Hans Hendley for his sample! My nose is my own…
~ Ida Meister, Senior Editor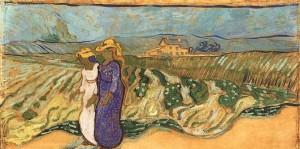 Two Women Crossing the Fields-Vincent Van Gogh
~ Art Direction: Michelyn Camen, Editor-in-Chief; I chose the works of Vincent Van Gogh. Hendley Perfumes Amora was a CaFleureBon Top 25 Best of Scent 2016; Hans was my rising star of 2016.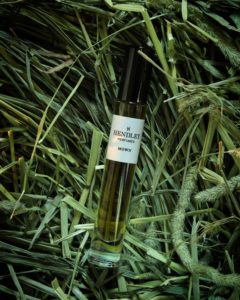 Thanks to Hans Hendley Perfumes, we have one 9ml travel spray of Mown for one registered reader anywhere in the world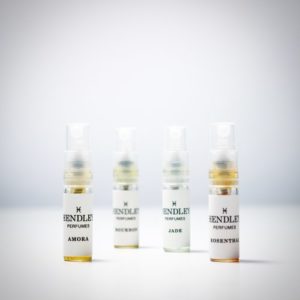 or a Hendley Perfumes sample set (2 ml x 5) Amora, Jade, Rosenthal MOWN, Bourbon
Please be sure to register. To be eligible please let us know what appeals to you about Ida's review, where you live, your favorite Hendley perfume, or an early fall memory with someone you love(d). Draw closes9/25/2017
We announce the winners only on our site and on our Facebook page, so like Cafleurebon and use our RSS feed…or your dream prize will be just spilled perfume