Hans Hendley of Hendley Perfumes via instagram apped MC
"Craftsmanship and making beautiful things was ingrained in me from the beginning." – Hans Hendley
Hans Hendley, classically trained photographer and self-taught, perfumer, has added a sixth fragrance, Hendley Perfumes Blond, to his current collection of award winning fragrances. His creations were named among CaFleureBon's Best Fragrances for 2015 (Auric) and 2016(Amora). From my very first moments with the new Hendley Perfumes Blond I found myself enchanted by the perfumer's exquisite, practiced craftsmanship and the beautiful materials he used to create the "panoramic nostalgia" that is Blond.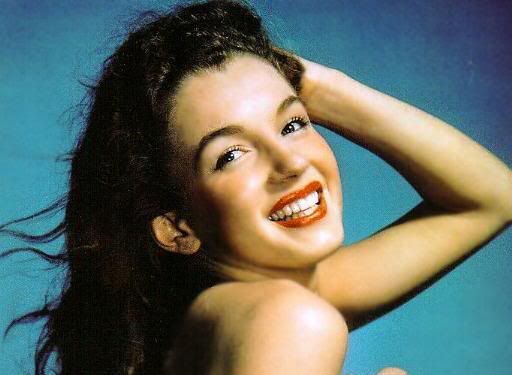 Marilyn "Norma Jean" Monroe with her natural brunette hair stock photo
Counter to expectations, Blond opens for me as a brunette – dark, soft and smooth as velveteen. There is an instantaneous sensation of labdanum and supple leather created, perhaps, by the combined notes of suede and ambergris.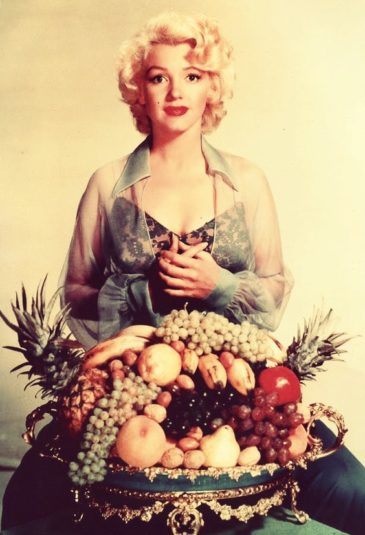 Marilyn Monroe The Fruit and Flower Sitting Nickolas Murray 1952©
Within seconds, this tawny brunette transforms into a ripe, luscious golden blonde. Osmanthus, the sweet tea olive, lends her warm peachy tones to the taste of cool, wet muskmelon. A touch of jasmine and delicate earthy orris root infuse a shy innocence into the otherwise hypnotic and provocative bouquet of osmanthus and fruit. The succulent heart of Hendley Perfumes Blond, still nuanced with the initial dark leather accord, satisfies like the very first bite of a juicy peach or fresh cantaloupe and somehow manages to create this effect without being overtly gourmand.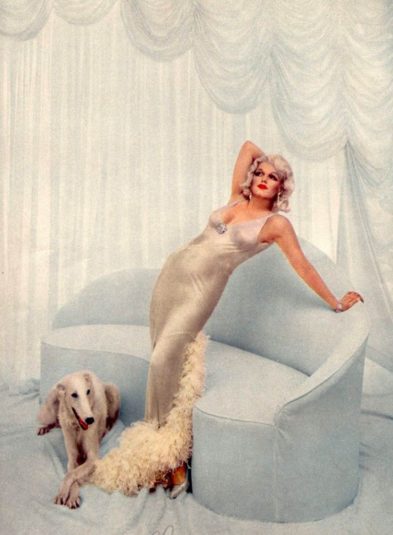 Marilyn Monroe as Jean Harlow for Life©
Blond is not the fruit itself, but an impression of the fruit – not the leather but a suggestion of leather. This garland of narcotic flowers and musky fruits, tied with soft cords of sueded leather, stays close to my skin for four to five hours (ten or more on clothing) before Hendley Perfumes Blond slowly fades to a shimmering mirage of silky osmanthus, sandalwood and musk. The Hendley Perfumes website describes their offerings as unisex fragrances.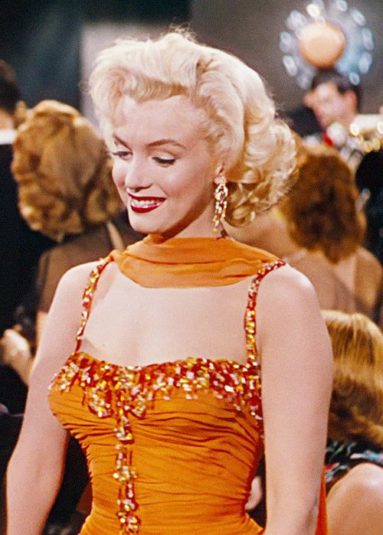 Marilyn Monroe in 'Gentlemen Prefer Blondes' 1953
Do gentleman or ladies (or both) prefer this Blond? Despite the masculine form of the word, I find Hendley Perfumes Blond to be totally feminine, an imaginary golden, addictive "blonde".
So what does it mean to be Blond? Very few Americans really know, as only about 2% of us, as adults, are true blondes. As a young woman I often found myself wondering if the Clairol advertising slogan was indeed true. Did blondes really have more fun? And if I had only one life should I live it as a blonde? I never did make the switch from brunette to blond and now that my mane is grey I plan to leave it that way and experience my imaginary "blonde" via scent alone, this season specifically through the heavenly, new Hendley Perfumes Blond. Notes: Cantaloupe, jasmine, osmanthus absolute, suede, iris root, sandalwood, musk complex and ambergris.
Disclaimer: I would like to thank Hans Hendley of Hendley Perfumes for the sample of Blond as well as for the complete set of the currently available Hendley fragrances. My opinions are my own.
Gail Gross – Senior Editor
Art Direction – Michelyn Camen, Editor-in-Chief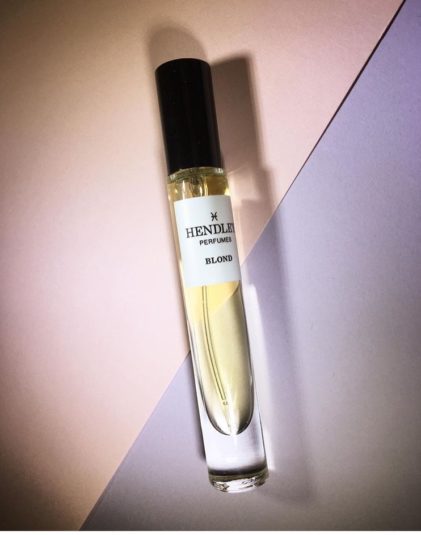 Thanks to Hans Hendley Perfumes, we have one 9ml travel spray of Blond for one registered reader anywhere in the world
OR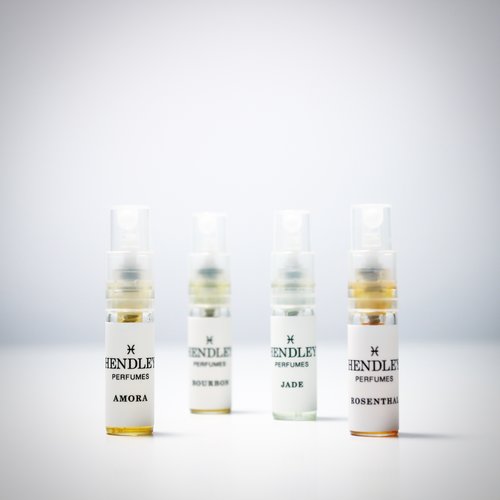 a Hendley Perfumes Discovery Set (2 ml x 6) Blond, Fume, Rosenthal, Bourbon, Mown and Amora. Please be sure to register. To be eligible please let us know what appeals to you about Gail's review, where you live, your choice should you win, or the favorite blond (blonde) man or woman in your life or in the movies. Draw closes 5/28/2018
We announce the winners only on our site and on our Facebook page, so like Cafleurebon and use our Blog feed…or your dream prize will be just spilled perfume.