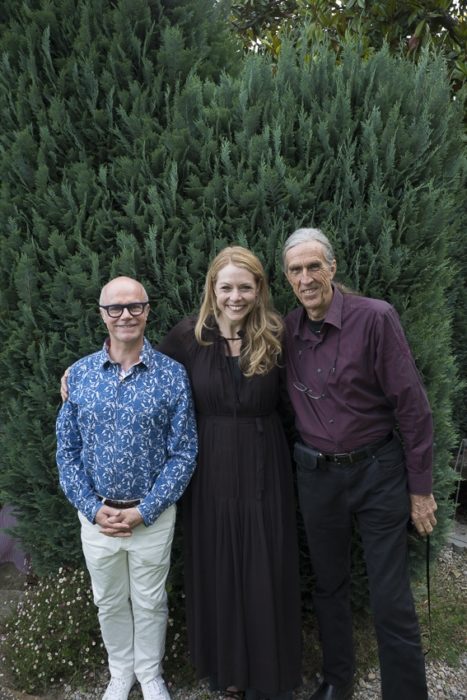 Saskia Havekes, Bertand Duchaufour, Michel Roudnitska (who composed Grandiflora Michel and Madagascan Jasmine: photo Clayton Ilholahia
The celebrated Australian florist and Fragrance Creative Director Saskia Havekes debuts Grandiflora Boronia, in collaboration with Bertrand Duchaufour which launched at Pitti Fragranze September 8, 2017. It is the fifth perfume in the botanically inspired Grandiflora Fragrance portfolio and honors the uniquely memorable Australian native flower, 'Boronia' (Boronia megastigma).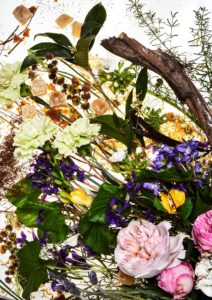 Photo: via Grandiflora
"The paradox of Boronia is a truly magical one", says Havekes, about the flower of her bushland childhood, "whilst a scrappy little Australian native, its perfume is as intoxicating as it is evocative". Harvested in Tasmania and prized by natural perfumers, Boronia is intensely rich and aromatic." This modern interpretation by M. Duchaufour with notesof Cognac, verdant florals, black tea overlayed with warm resins, Tobacco, Suede, Caramel and dry woods, recreates and celebrates the richness of Boronia in its native Australian environment.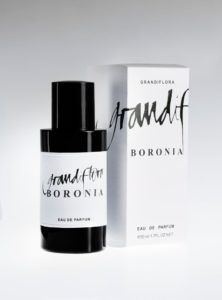 In addition to the new fragrance, the collection will relaunch with new packaging and sizing, reinforcing the heritage and modernity of the Grandiflora store in Potts Point Sydney. One of the signature propositions of receiving the gift of Grandiflora flowers is a beautifully hand written card, and with that in mind, the packaging has retained its modern lines, but adapted it to its bespoke and crafted roots.
50ml/$145 AUD
Via Press release and my own synopsis
–Micheyn Camen, Editor-in-Chief