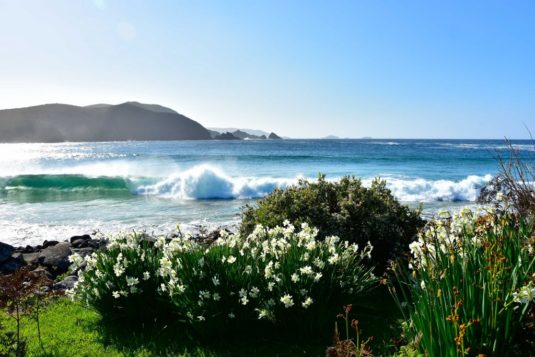 Tasmania's Bruny Island is famous for White Wallabies and Fairy Penguins
There's a time and a place for everything. For Goldfield and Banks Southern Bloom it is September on Tasmania's Bruny Island. That's harvest time for the farmers on Australia's southernmost island who grow the fragrant brown boronia bush whose flowers give Southern Bloom its intoxicating fragrance. The growers have to work fast because the tiny flowers of the boronia will be gone in the blink of an eye; if they miss them they'll have to wait for next spring. Luckily for us those Tasmanian farmers were on their toes last year and gathered bushels of the blooms that have poured their souls into the limited edition perfume.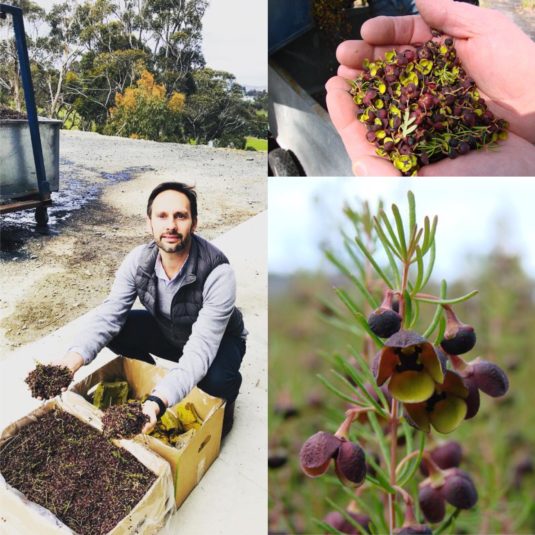 Dimitri Weber and 2017's Brown Boronia harvest
Last month in New York I met Dimitri Weber, the French-Belgian expat who is the creative director of Goldfield and Banks. Mr. Weber founded the perfume brand in Sydney, Australia in 2016 after moving to the city from Paris where he was in the fragrance industry as well.
"When I moved I wanted to buy something local. I was in in a big department store. I couldn't find one local fragrance brand, how weird is that? Especially since the country has so many native ingredients. In France we have roses and jasmine from Grasse but in Australia we have so much more. For me it's all about the ingredients and the art of perfume. I'm not the kind of person that is very much inspired by something (abstract). I'd rather be in the concrete; I'd rather be in something tangible. My story is about ingredients and craftsmanship." – Dimitri Weber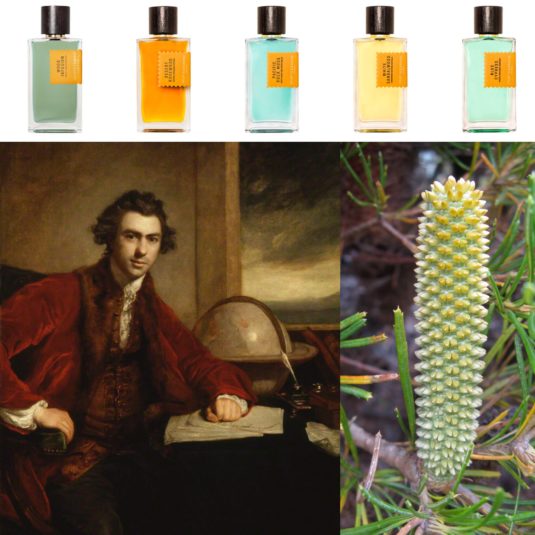 Native Collection's label reflects the silhouette of the Banksia plant named for Sir Joseph Banks. Portrait of Banks by Sir Joshua Reynolds, 1773.
Goldfield and Banks Southern Bloom is the latest fragrance in the brand's Native Collection which also includes Wood Infusion, Desert Rosewood, Pacific Rock Moss, White Sandalwood, and Blue Cypress. The collection is named in honor of the native Australian ingredients that are Mr. Weber's inspiration and the center of each fragrance. In fact, the brand's name also honors the flora of the continent: "Goldfield" is for the golden fields of sandalwood that grow in the interior of Australia, and "Banks" is for Sir Joseph Banks, the British naturalist who sailed to Australia with Captain Cook's party and documented its plant life in the mid-18th century. Two hundred and fifty years later the same plants fascinated Mr. Weber.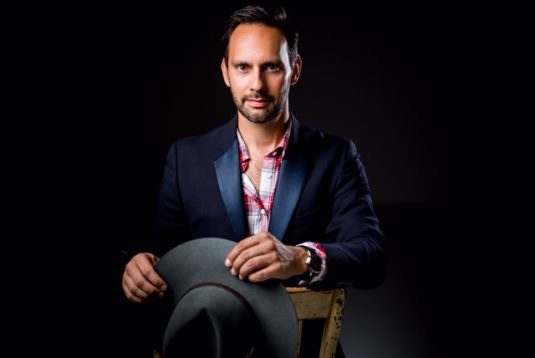 Dimitri Weber of Goldfield and Banks Fragrances
"Some of the ingredients have never been explored in modern perfumery. For me this was amazing! Australia offers this and nobody knows. Exploring it with European eyes allows me to see things others haven't been able to before because it's in their own backyard. It's a great opportunity to be working with these ingredients and with farmers directly, like the growers of brown boronia for our new fragrance. This collection is called Native Collection to celebrate the native plants of Australia. The whole Native Collection of Goldfield and Banks celebrates the beauty of the country and the extraordinary beauty of the botanicals." – Dimitri Weber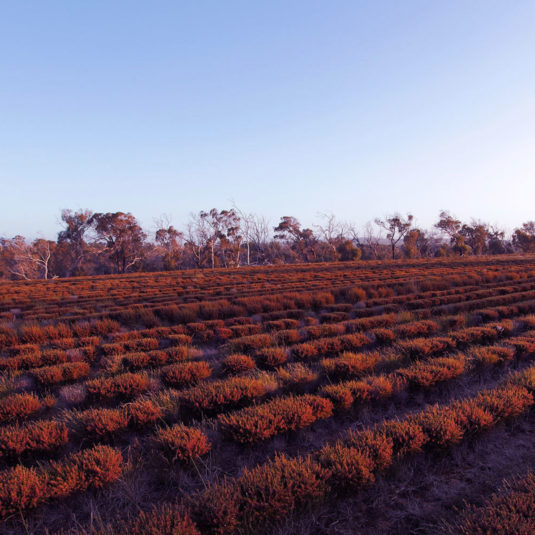 Brown Boronia of Bruny Island
Goldfield and Banks Southern Bloom, is a luxurious almost decadent, creamy floral. Brown boronia is the starring flower flanked by Sambac jasmine and ylang ylang. The white florals mingle with sandalwood, coconut and iris to create a dreamy smoothness that lasts throughout the entire life of the perfume. That is not to say it is a linear scent; the narcotic florals at first are complemented by a tart sweetness that mellows over time into a deep amber richness, a hint of anise peeking out occasionally in the middle. It is a beautifully blended perfume. The nose behind Goldfield and Banks Southern Bloom is Melbourne-based François Merle-Baudoin, a fifth-generation perfumer from Grasse. As Mr. Weber said, "If you want a beautiful beer, you go to a Belgian. If you want a beautiful perfume, you go to a French person." And if you want the precious brown boronia flower, you go to Bruny Island. In September. Notes: Boronia absolute, Sambac jasmine, cassis, sandalwood, vetiver, ylang ylang, coconut, iris, mandarine, amber, musk
.Disclaimer: Samples of were kindly provided by Goldfield and Banks. My opinions are my own.
– Marianne Butler, Senior Contributor
Follow us on Instagram
@cafleurebon @spritzi_mcgillacutty @goldfield_and_banks_australia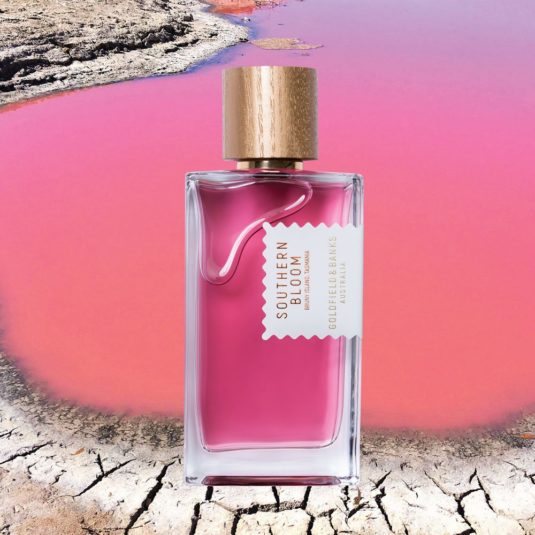 Goldfield and Banks Southern Bloom
Thanks to the generosity of Goldfield and Banks we have a bottle of Goldfield and Banks Southern Bloom for one registered reader in the US and Australia. To be eligible please leave a comment saying what appealed to you about Southern Bloom based on Marianne's review and where you live. Draw closes 10/29/2018.
We announce the winners only on our website so like Cafleurebon and use our blog feed … or your dream prize will be just spilled perfume.