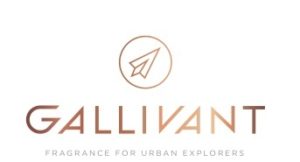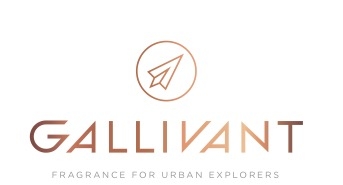 gal·li·vant ˈɡaləˌvant/ verb informal
"go around from one place to another in the pursuit of pleasure or entertainment" –The Free Dictionary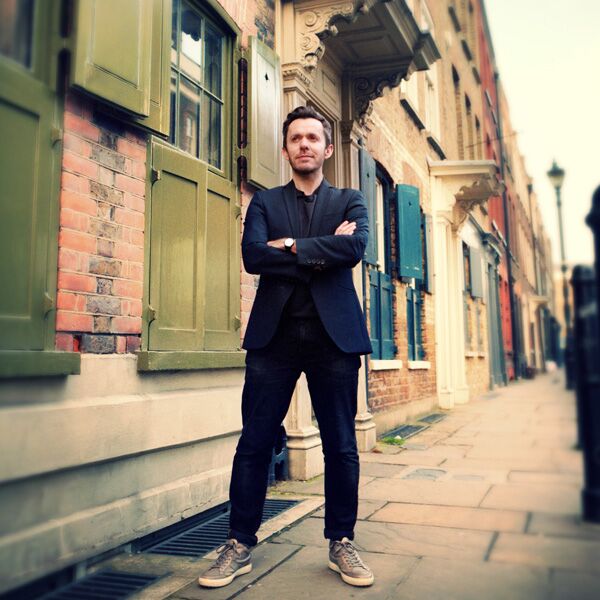 Nick Steward of GALLIVANT
Fragrance can take us many places… exotic ingredients and packaging can evoke a sense of place. Many Houses build their brands on "locales", but seldom are inspired by contemporary desitinations. GALLIVANT "fragrance for urban explorers", is the new perfume collection founded by industry veteran, Nick Steward, former Creative Director of L'Artisan Parfumeur. Bored by the pretentiousness and pomposity of many brands, he devised GALLIVANT to get back to basics. Nick's collection of unisex eau de parfums brings a refreshing, honest approach to perfumery and as an antidote to aspirational pricing, GALLIVANT is just as refreshing and honest.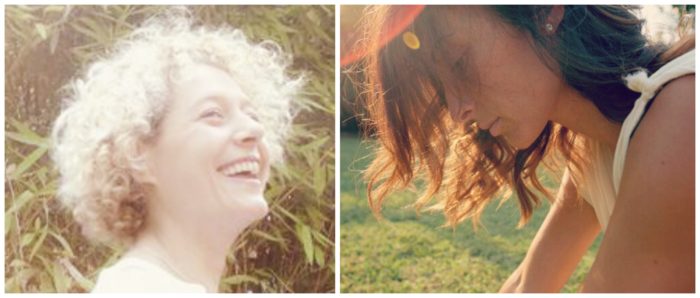 Karine Chevallier perfumer and Giorgia Navvara
Tropical isles and remote beaches are not places one "gallivants". Modern cities, teeming with sights, sounds and smells are the inspiration for this new independent perfume brand. Brooklyn. London (Nick's city), Tel Aviv and Istanbul are the names of each perfume and were composed by two female perfumers, Karine Chevallier, based in Paris and Venice-based Giorgia Navarra (Italian protégée of Master Perfumer and "King of Niche" Bertrand Duchaufour).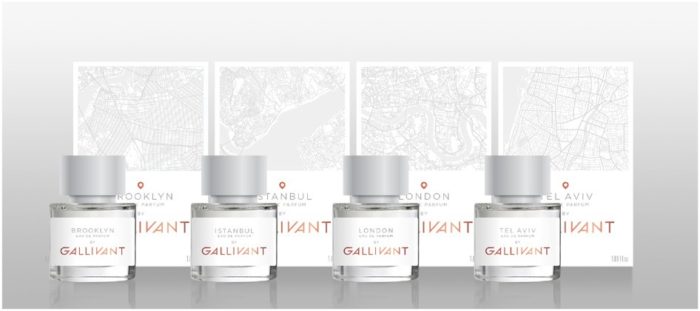 Lost? Each box has a map of the city
Nick has developed this collection with perfumery's finest materials – composed at the Art et Parfum sourcing house in Grasse, France, founded by legendary perfumer Edmond Roudnitska. The fragrances are hand crafted in France and hand finished in England in a genuinely artisanal, small-batch, human process – done with care and attention. Not only do they capture the experience of travel but are designed for travel… 30 ml nomad sized flacons, perfect for slipping into your luggage, purse or backpack.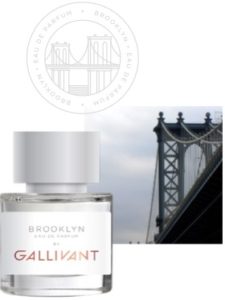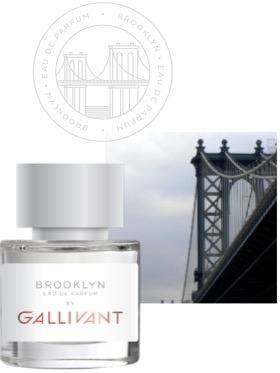 GALLIVANT Brooklyn
BROOKLYN
It's non-stop go-go-go these days. I grew up in Brooklyn and the city in the '60s was very different from the energetic hipster culture of 2017. "Power-walking to a breakfast meeting over the Brooklyn Bridge. It's life on the sidewalk, early summer breezes, the glow from the lighting in bars and diners, bright apartments with books. Cocktails with friends. A lazy May afternoon in the sun at Park Slope, warmth on the skin. Small flowers in the grass. Fresh air. Brooklyn is a musky citrus fragrance. A fresh, spicy head, with notes of bergamot, squeezed lemon and orange juice. Incense, cardamom, ozonic notes. A floral heart, with magnolia and orris root. And a base of white woods, benzoin, amber and musks."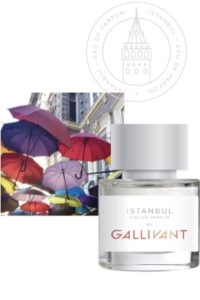 GALLIVANT Istanbul
ISTANBUL
"This feeling of an ancient city, but with a freshness, a modernity. An old luxury and a new confidence. East meets west; a crossroads.Istanbul is the meeting of two continents and two cultures. Coffee, creaminess. Leather. Suede. Spices. Incense. Waking up in Moda, crossing the Bosphorus and a balmy night in Karaköy. An ambery, woody, spicy fragrance. A fresh aromatic head, with notes of bergamot, cardamom, red thyme. A woody, aromatic heart, with lavender absolute, Egyptian geranium essence, patchouli heart and sweet myrrh (opoponax) essence. Basenotes of sandalwood, vanilla, tonka bean, amber and musks."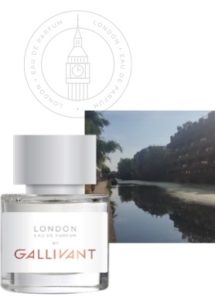 GALLIVANT London
LO N D O N
"It's addictive, big, small, soaring, down to earth, and a wicked sense of humour. It's a wet spring. Roses from Columbia Rd. Georgian architecture. A hint of dustiness. An earthy lush wetness you can almost taste. East end boys and west end girls. Second-hand leather jackets. Creative, new, old, beautiful, ugly, rich, poor. All rubbing along. It's a floral leather fragrance. With a watery green head, of cucumber and violet leaves. A floral heart, with Rose de Mai Absolute, rose oil and orris root. Basenotes of leather, sandalwood, patchouli and cedarwood."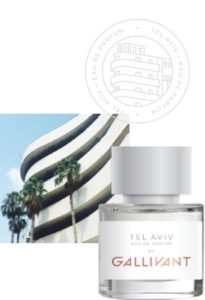 GALLIVANT Tel Aviv
TEL AVIV
This is the first time the Israeli city has been translated into a perfume. "Sun. White, yellow, bright. Gold jewellery on tanned skin. A lingering 1970s glamour. It's sexy, it's a party. It's life in the bubble. It's walking along the beach, naked skin, feeling relaxed, languorous, but it's the big city, there's noise, people and a sense of intensity and madness. It's stopping at the juice stall on Dizengoff. It's Bauhaus. It's heat, sweat, cigarette smoke, flowers on the balconies overhead. Tel Aviv is a floral fruity fragrance. A fresh, fruity head, and notes of clementine, bergamot, and blackcurrant bud. A floral heart with jasmine sambac absolute, Comoros' ylang ylang, rose oil and freesia. And a warm, musky base with sandalwood, musks, Deer's Tongue absolute (liatrix) and benzoin".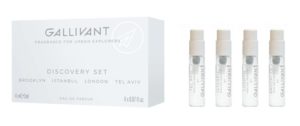 GALLIVANT Discovery Kit
$95 for a travel-friendly 30ml
$25 for a 4 x 2ml Discovery Set
2ml samples are also for sale via the website.
Launching today, March 8, 2017. Be sure to check out www.gallivant-perfumes.com. Debuting globally at select retailers late March 2017.
Follow @gallivant.stories on Instagram
–Michelyn Camen, Editor-in-Chief (who has gallivanted with Nick and he is indeed an explorer)
Where do you want to GALLIVANT?