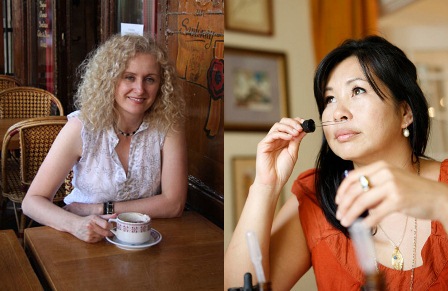 Ineke Rühland of Ineke Perfume and Yosh Han of Yosh Olfactory Sense
It is only during my experience as a publicist for Luckyscent, (just before the explosion of the blogosphere), that I understood that I was witnessing a revolution; independent perfumers whose ideas promoted fragrances with artistic values as well as traditional ones. Fast forward six years later, American independent perfumers are at the forefront of this movement. Two women stand out as global "indie" leaders and its no coincidence that recognition for their respective Art as perfumers seemed to accelerate from the day they met. –Michelyn Camen, Editor-in-Chief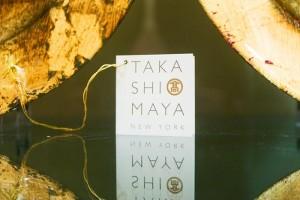 Where and when did you first meet?
Yosh: About five years ago both of our perfume lines were sold in a Brooklyn store called Luilei, and the owner mentioned to both of us that we should meet because we would have a lot in common.
Ineke: After being introduced via Luilei, we actually first met at a Sniffapalooza event at Takashimaya in New York 2010, where we had side-by-side tables. It was friendship at first sight. Since then we've been meeting regularly for tea in San Francisco.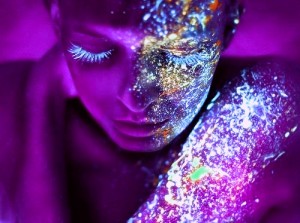 I remember that day; CaFleureBon was only a few months old and I introduced you both to Managing Editor Mark Behnke who spent the afternoon giggling with Yosh and chatting away with Ineke.
Yosh, have you done an aura reading for Ineke? If so what color is her Aura?
Yosh: When we were at Pitti Fragranze in Florence a couple of years ago, I read her aura. That day, it was a beautiful royal amethyst.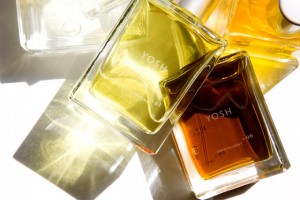 Describe your friend in 30 words.
Yosh: Ineke is intelligent, cosmopolitan and meticulous with keen observational skills. She's secretly eccentric and quirky.
Ineke: Yosh is a warm, friendly extrovert with an intuitive, organic approach to her work and life. She has great people skills and is a natural connector. We both have international backgrounds, including a Dutch connection, so our communication is quick and easy … we're on the same wavelength.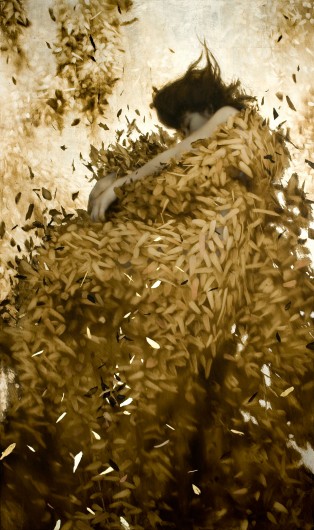 Painting: alchemy of sleep by Brad Kunkle
Which of your friend's perfumes really speaks to you?
Yosh: I love Evening Edged in Gold! I remember when I first smelled the prototype, we were in NY in a crowded restaurant. The rich osmanthus with sandalwood and vanilla combined with angel's trumpet is opulent and dreamy. It was cold that night and when I smelled it, I felt enveloped in rich gold.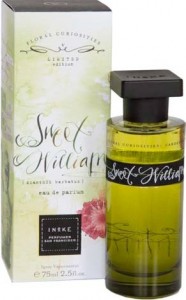 I am also rather fond of the new woody Sweet William from Ineke's Floral Curiosities collection for Anthropologie. I think both showcase her talent as a perfumer with a wide range of fragrances.
Ineke: I've always loved Ginger Ciao, but now have switched allegiance to Sombre Negra. It's a really well-constructed fragrance that oozes character.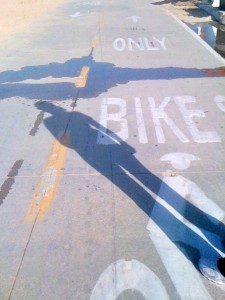 Photo:Ginger Ciao's Opponent Ally
Yosh, for your one day to be released novel Ginger Ciao what character would be inspired by Ineke?
Yosh: In literary terms, if Ginger Ciao is the protagonist, then Ineke would be her opponent ally. One who is seemingly against her but actually supporting her.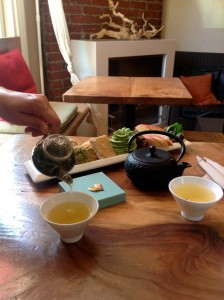 Tea at Samovar July 27, 2012 Photo: Yosh Han
When you aren't talking shop what do you enjoy doing together as friends?
Yosh: We're nearly always talking shop and we almost always meet at Samovar because we are both tea snobs. And chocolate or wine is usually also involved.
Ineke: We often meet up mid-afternoon and are so busy chatting that the dinner hour arrives unexpectedly. Truly, Yosh is just a fascinating conversationalist.
Ineke, does Yosh have a talent that she should pursue in addition to her perfumery and writing? (note: I think Yosh should host a t.v talk show on fragrance awareness-MC)
Ineke: Perfumery and writing seems like a lot already. I wouldn't want to put more on her shoulders, but I could see her helping other people on the creative side. She is good on the visual side, and full of conceptual ideas.
Do you test and critique each other's creations?
Yosh: Sometimes we evaluate each other's work to get a fresh perspective but I would say we end up supporting each other's business and marketing strategies too. And most of all, the emotional support is very rewarding. We can talk in shorthand and have similar experiences with retailers and distributors.
Ineke: A few times I've gotten stuck with a creation and had Yosh help me with trials because it takes a good nose to discern small differences in a formula.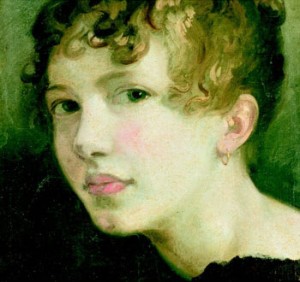 Jane Austen
If there is reincarnation what was your friend in a past life?
Yosh: Ineke was a Charles Darwin type botanist/horticulturalist/explorer. I still see remnants of that past life in this current life, especially in her newest release, Hothouse Flower, and especially with that royal amethyst aura color that I've seen her in which shows up in her packaging.
Ineke: Although Yosh also has Asian roots, I really think she is solidly European in her essence. I could definitely see her as a writer in Victorian England, a Jane Austen type, a writer of substance.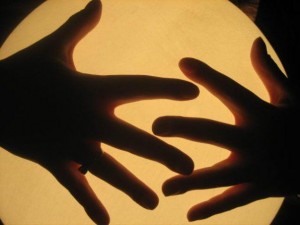 As leaders and advocates of American independent perfumery, what advice would you give a budding perfumer in starting their own company?
Yosh: If you're lucky like me, having a friend who is a confidante and peer is invaluable. Above all, don't give up. There will be challenging times but being your own captain makes the journey adventurous and rewarding.
Ineke: There are a lot of different ways to pursue your art/craft. Don't feel you need to follow a pre-set formula, but rather work to your strengths and create something wholly original.
– Yosh Han and Ineke Rühland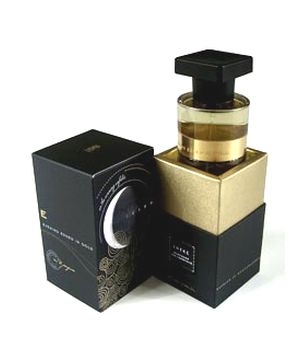 Thanks to Ineke and Yosh, we have a draw for 75 ml Evening Edged in Gold (The Ineke sampler is a great way to try before you buy …Its $25 and redeemable when you buy any fragrance onsite if you buy a sampler now you will receive a sample of Hothouse Flower in late August)
or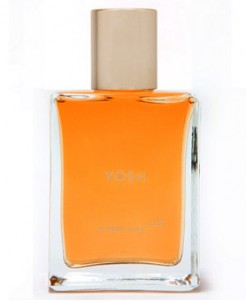 50 ml of Ginger Ciao EDP and 3ml of Sombre Negra (which is back-ordered until November)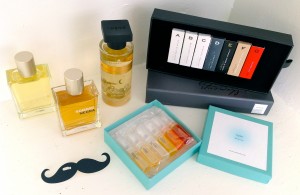 To be eligible: leave a comment with what you enjoyed learning about Yosh and Ineke's friendship and the fragrance you would like to win. Draw closes August 2, 2012
We announce the winners only on site and on our Facebook page, so
Like Cafleurebon
and use our RSS option…or your dream prize will be just spilt perfume
Ineke was featured in CaFleureBon Profiles in American Perfumery
Yosh was featured in CaFleureBon Profiles in American Perfumey