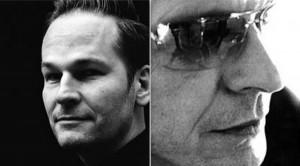 There is a saying 'don't mix business with pleasure. For most this adage holds true, but when we look at some our dearest friends, it seems we have met a few through our jobs. A 'friend in fragrance' is a popular term; perfumistas and perfumers are a relatively small community. They exchange decants, emails, maybe they even meet once or twice in person.
But what qualities truly make one a real-time friend? A friend shares many of our passions, dreams and ideals. They lend us their shoulder when we are down and a clap us the back for our accomplishments. They argue, they laugh, and they talk for hours…in person. They share stories, hang out, party and vacation together.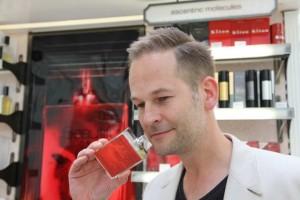 Meet Geza Schoen, who hails from Kassel, Germany and whose offbeat and distinctive creations include Viva Maria Miss Behave, Eau de FCUK, Pussy de Luxe, Clive Christian X for Men and Clive Christian 1872 for men, and Bombay Sapphire Infusion. He shines in the the uber niche genre with Michel Comte Shared Water, Wode Boudicca, biehl parfumkunstwerke gs01, gs02, his renowned Escentric Series 01, 02, and 03 and his first celebuscent with an IQ The Beautiful Mind Series Vol 1: Intelligence & Fantasy.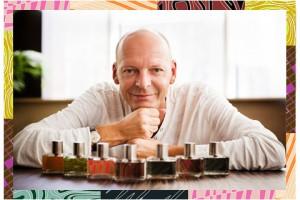 Mark Buxton, born in Derby, England is a living legend, with an impressive range of olfactive work. Mark created one of the few bottle worthy celebuscents– Alain Delon, four for Comme des Garconnes, a Ferre, Kapsule for Karl Lagerfeld, four for Givenchy, one for Burberry, Jil Sander, Six Scents Series No. 1, and a Versace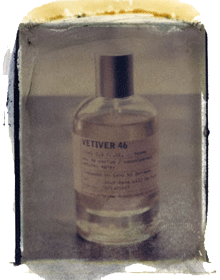 Mark is also familiar with 'jewels': two for Chopard, one for Cartier, Van Cleef & Arpels: Bois d`Iris, Cologne Noire, Gardenia Petale, Lys Carmin, Muguet Blanc, Orchidee Vanille (MC's current LBD of fragrance). No stranger to niche he is the nose behind Le Labo Vetivyr 46, Elterhaus MoslBuddJewChristHinDao, Linari Angelo di Fiume, Linari Notte Bianca, Antoine & Lili Holy Champa, biehl parfumkunstwerke mb01, mb02 and mb03 , his eponymous line Mark Buxton.
Their accomplishments as perfumers are well-known. But it's their 25 year friendship that earns these two gifted perfumers the title "Friends-in Fragrance".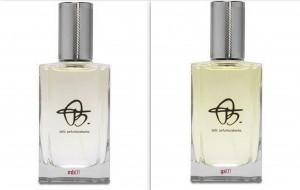 Geza, how did you meet Mark?

Geza: We met in summer '85– he was about to finish the perfumery school and Symrise' head teacher took me -who was interested in perfumery- and him to lunch,
met, clicked and became friends. I was only 16 or 17 back then, he was on his way to Paris.

Describe Geza in 15 words?
Mark: witty, clever, good sportsman, good taste, faithful, positive, strong character, not very lucky with girls (Editor's note: surely you jest, Geza, we can fix that)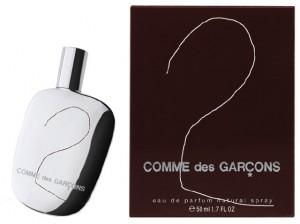 Which fragrance by Mark do you admire most? Why?

Geza: Well there is just absolutely no doubt: Comme des Garcons 2. It is stunning; one of the few scents you always notice when someone wears it. It is unique, sexy and has a fantastic sillage.

What qualities do you admire most about Geza?

Mark: He's a true friend, straight forward, and very complex.
What was the greatest LIFE lesson you learned from Mark?
GS: I will never forget this lesson. He kicked me up the ass once when I took it a bit easy back then during the education at Symrise. Basically I rolled in when I woke up and parked my old rotten car on the visitors parking. I was a naive dickhead in those days and he told me to get my shit together, otherwise they would…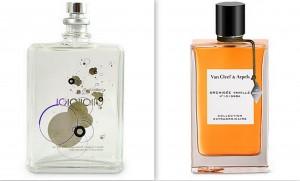 Does Geza have an annoying habit?
Mark: Perhaps he goes a bit too far, when he does his brushing in the morning, but besides that, no not really.
Where did you have lunch with Mark when you met ?
Geza: well, very unglamorous: in the canteen of Haarmann and Reimer (Nowadays Symrise)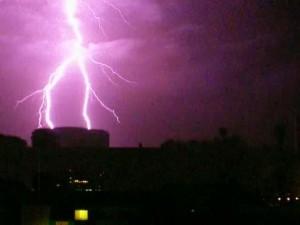 In our last interview you said if you could be anything other than 'you, you would be a stolen silver spoon in a raven's nest? What would Mark be?

Geza: Mark would be the electricity set free when lightning hits P&G's headquarter – hahaaaa

Most memorable anecdote about Geza…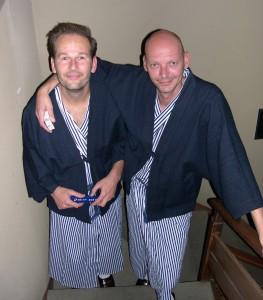 Mark: We spent a cool time together in Japan, and had some wicked parties together
Will you and Mark ever collaborate on a fragrance?
Geza: Phew, I don't know – you see, the thing is we are both capable of creating a fragrance on our own, of course I would ask him things and he would show me his stuff etc., but a collaboration on a scent is also a bit like trying to paint together . . .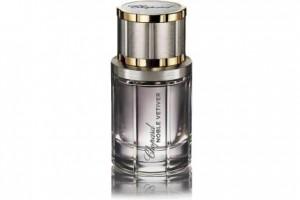 Mark, what was your latest project?
Mark: Noble Vetiver for Chopard's 150th anniversary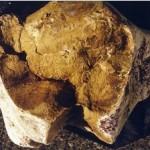 Mark, if Geza was a raw material what would he be?
Mark: sqalose, which is real amber

What is a secret about Mark, that none but you and Mark know?
Geza: Well, there are but it will stay a secret cos that's what secrets are all about within a strong friendship.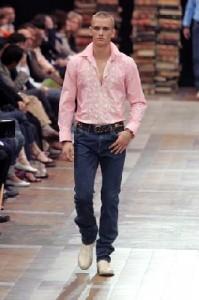 When you think of Geza what color would he be? What would he smell like?

Mark: I see Geza as a virile pink, and he would smell very woody with a fresh, spicy top-note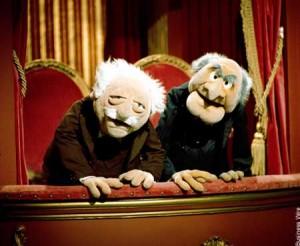 If Mark was a character from TV show, who would he be…
Geza: clearly waldorf and statler from the Muppets show
–Michelyn Camen, Editor-in-Chief
Photos courtesy of: Geza Schoen, Mark Buxton, MinnewYork, Luckyscent, Paul Smith Fashion Show 2005, Jim Henson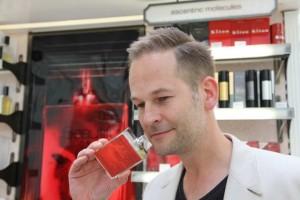 Now for our beautiful draw… Yes you guessed it. Enter a comment and one lucky winner will receive The Beautiful Mind Series: Intelligence & Fantasy Vol. 1. Draw ends December 26th at Midnight EST. (Courtesy of Geza Schoen).
Editor's Note: Since this is my last interview of 2010, we are going to break the rules… MULTIPLE entries will be permitted…but there is a catch.
Share this interview with two people on facebook or twitter that you admire for their Beautiful Mind