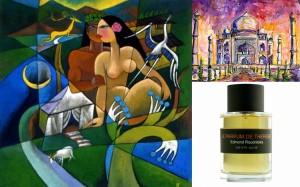 Foreward (by Editor-In Chief Michelyn Camen): When an artist loves a woman, he is inspired to greatness; think of Picasso's paintings, the Taj Mahal and The Songs of Solomon (Hebrew title שיר השירים,Shir ha-Shirim). These are eternal testaments that will live forever… because love is timeless.
 

Edmond Roudnitska, was, in my opinion, the greatest perfumer of the 20th century. But greater than his brilliant works for Dior and other perfumeries was his love poem to his wife Therese. Frederic Malle Les Editions de Parfum Le Parfum de Therese… is a fragrance that will survive the ages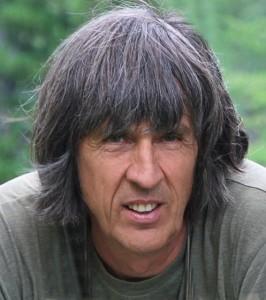 Michel Roudnitska
Now, the true story of Le Parfum de Therese is now inscribed, thanks to the generosity of spirit of another great perfumer and artist, Michel Roudnitska, the son of Edmond and Therese.





The History of Le Parfum de Therese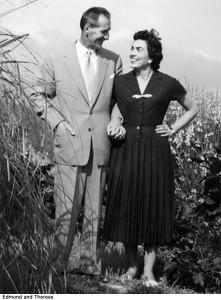 It is a fragrance that I have very strong feelings for since my childhood, my father created it and tested on my mother for many years before reaching its final version in 1961. It is virtually the only perfume that my mother had worn on a regular basis, it is therefore strongly linked to their love and their personalities… and I find it difficult to be objective towards this scent that I adore. The inspiration for what is now known as Le Parfum de Therese was the love he had for my mother, his faithful collaborator without whom he could not have carried out any of work and helped nourish his creative and philosophy.

Regarding the composition, this fragrance was actually created from my father's heart and extraordinary talent, no "brief", which sums up his genius in a single perfume.
Famous brands like Laroche, Ungaro, Ferre, Dior… had been highly interested to launch it in the 60s, but it was deemed too ahead of its time and they dared not go to the end of launch process. It was therefore not until the death of my father in 1996 and the inquiry and the love of this fragrance by Frederic Malle in 1999 that this deeply personal fragrance was finally put on the market. Frederic Malle had noticed Le Parfum de Therese when he was young and his mother was working for the Dior Parfum. Samples were circulating in this great house for a launch, and Frederic had immediately noticed that this was a special fragrance, so different from all products on the market.This scent had impressed many professionals long before it was known to the public, because it was always noticed and remarked on favorably whenever my parents attended meetings or conventions of perfumer; it was nicknamed the "Plum".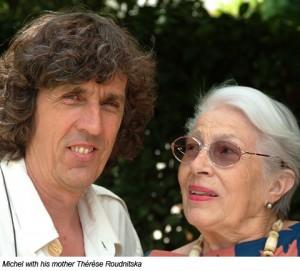 Frederic Malle was waiting for our agreement about launching this fragrance before creating the Editions de Parfum.My mother and I gladly accepted his offer to market this under the co-branding of Edmond Roudnitska, given the spirit in which Frederic was planning his new brand. This is very much in sync with the philosophical approach of my father.

It was at the same time Malle introduced my Noir Epices, which was even more meaningful to me as his son, that our creations would be sold under this brand.
–Michel Roudnitska, Guest Contributor, Perfumer and Co-Owner of www.art-en-parfums.com
Editor's Note: Thank you Michel for sharing this intimate story with me (It first appeared on fragrantica.com in 2009, when I was an Editor for the site and was told to me via email by Michel). I your his words from time to time and they still deeply touch me, as does the perfume and and our friendship.
Read Mark Behnke's review of Noir Epices
Painting Paul Gaugin (one of Michel's favorite painters)
MC would classify Le Parfum de Therese as a fruity chypre fragrance. Listed notes are mandarine, melon, jasmine, pepper, violet- rose, plum, nutmeg, cedar, vetiver and leather
Please leave a comment on this true tale of eternal love, your favorite fragrance by Edmond or Michel Roudnitska and enter our 'The Plum' draw sponsored by Les Parfums Frederic Malle. There are three 2ml samples for three winners. Draw ends Februaty 13, 2011