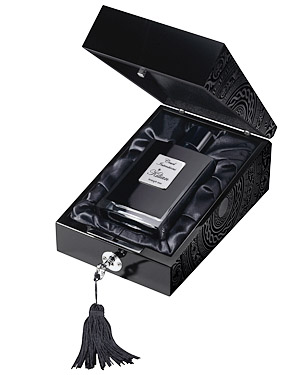 When I was a teenager I had a bottle of Guerlain Shalimar. I think it was probably Eau de toilette because I probably wouldn't have been able to afford any other kind. I'm not exactly sure how often I actually wore it though as it seemed that I was always looking for something Shalimar-like that wasn't really Shalimar. It was like I loved the depth of the fragrance but it was missing something on my skin. I still have a little bottle of a very dark viscous oil called Kasmir that I got at a psychic's little shop when I still lived in Southern California. For a while that was my substitute. I don't know what Shalimar itself was missing that I was always looking for. As I grew into my passion for perfume I tried Shalimar again, but unfortunately did not care for it. There was too much heaviness, too much of that modern Guerlinade, which has a slightly fecal oiliness that would make me a little bit queasy. It was disappointing to me that something that I so coveted in my youth was no longer even bearable.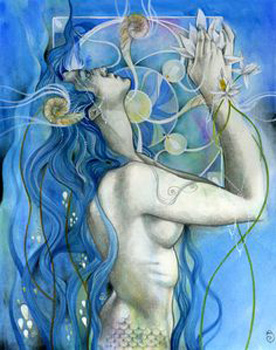 "Yemanja" by Patricia Ariel
One day while I was looking at perfume at Saks Fifth Avenue I went and explored the By Killian line. I had smelled Back to Black, which I really like, but I hadn't really smelled anything else. The sales associate had me smell Cruel Intentions (2007, Sidonie Lancesseur) on a scent strip and I was instantly intrigued. There is a physical reaction that I have seen many perfumistas have when they first smell a perfume that instantly reaches deep inside, touches a certain spot. Their head is thrown back, their eyes close, their mouth goes slack, or forms an "O". That happened to me when I first smelled Cruel Intentions on my skin. A voice inside of me said "this is my Shalimar". I was finally smelling exactly what I had wanted from my old nemesis.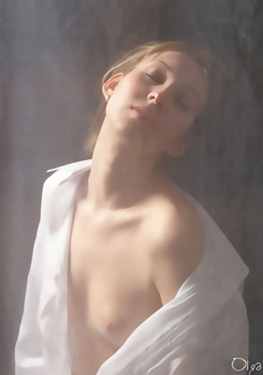 "Sensuousness" by Olga
Cruel Intentions doesn't smell the same, of course, but it does have a similar deep vanilla. The rich vanilla anchors a beautiful blend of florals and a multitude of woods, including a very good oud and a lovely sandalwood. Cruel intentions is an extremely sensuous, sexy perfume. My sales associate warned me not to wear it on a first date. I will remember that of course, although I don't date very much, but I can see what she means. It is a perfume meant to be nuzzled, meant to be in close quarters. When I wore it tonight, I relished the memory of our first encounter.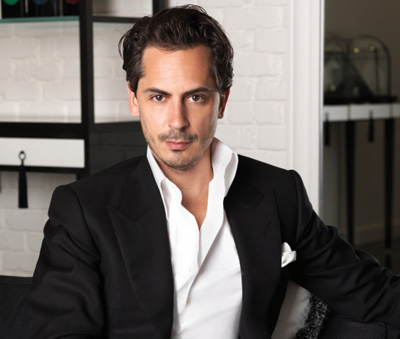 Kilian Hennessy, photo by Giorgio Niro
I chose Cruel Intentions as one of my Fragrant Awakenings because of its link to my journey with Shalimar and how it became my own personal vision of a perfume I had been chasing for so many years. When I purchased it, Kilian Hennessey was in town for presentations and bottle signings, so I splurged and bought my new perfume in the lacquer coffin with its tasseled key, and had him sign the bottle. Although when he is photographed Kilian looks mighty serious, in person he has a great smile and a lot of charm. I was out with a group having a day of sniffing so all in all it was a really good time and very memorable.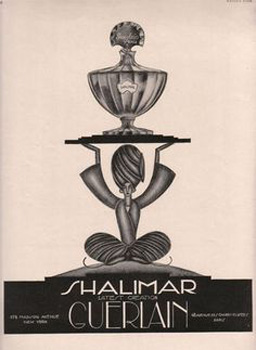 Shalimar perfume advertisement
As a side note, I finally did find a version of Shalimar that didn't turn my stomach: older Eau de Toilette, which was instantly recognizable as the version I had found so frustrating, yet compelling. However, it will never transcend that moment of bliss when I first wore Cruel Intentions.
Tama Blough, Managing Editor