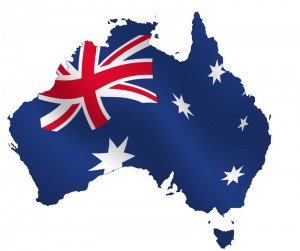 Tommi Sooni is a perfume company based in Australia, headed up by Creative Director Steven Broadhurst and launched in 2005. Their first fragrance was Tarantella, followed by Eau de Tommi Sooni I, Eau de Tommi Sooni II and their latest release, Jinx. The line has just been recently offered at Luckyscent, where I obtained a set of samples.
Since I was unfamiliar with the line, I looked high and low to find out who this Tommi Sooni person was, to no avail. I finally asked Steven, who told me it was the name of his sister Kristin's childhood imaginary friend. I found that tidbit completely charming and sweet! The whole aesthetic and personality of the company is delightful, as are the perfumes. All of the scents are painstakingly created by perfumer Brett Schlitter. He and Steven have an excellent working relationship, and it shows.
Testing these scents was an exercise in being set on my ear. I would sniff, read the notes, sniff again, laugh, and sniff. The fragrances are so dexterously blended that I would bet that everyone who tries them would travel a different journey. I would find base notes up top, opening notes peeking out in the drydown, notes from the heart all over the place. There is never a dull moment when wearing Tommi Sooni. This is not a complaint – I was completely enchanted.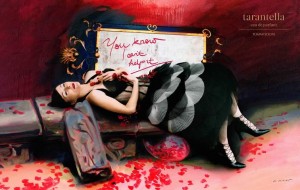 Tarantella is named after the Sicilian dance, and celebrates its enduring romance with a wonderfully vintage-feeling opening blast of soapy aldehydes. I normally don't care for a soapy element in perfume, but this is an old-school fancy French-milled floral-scented guest soap that has aged well. I also don't normally care for a chypre, as a rule, but as this perfume settled down, it became a stellar example of a modern chypre, with just the right balance of moss, leather, musk and patchouli. Sillage and longevity are both excellent – I could still smell this on my wrist the next morning after an evening test.
Notes: Neroli, mandarin, aldehydes, galbanum, muguet, orris, rose, frangipani, jasmine, clove, bay laurel, honey, leather, amber, oak moss and sandalwood.
I opened my vial of Eau de Tommi Sooni I completely expecting a variation on a standard cologne. I don't know why – maybe the "Eau" threw me off. The initial burst of really delicious, tangy citrus kept me thinking along those lines, and then the resinous, smoky heart notes set in and the whole "cologne" concept went bye-bye. As the fragrance developed, the flowers started to show off and hold hands with the woods. Again, excellent and quite delectable sillage, with average longevity.
Notes: Lime, lemon leaves, bergamot, jonquil, metallic rose, cigar accord, huon pine, sandalwood and oakmoss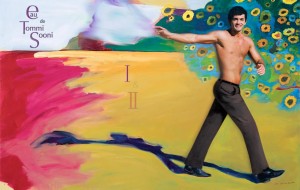 Eau de Tommi Sooni II may be my favorite in the line. I was swooning. Honeyed greenery, slight crush of leaves underfoot, some wild flowers in the air and soft woods. Apparently, Tommi Sooni specializes in sillage, as I was in a cloud of sweet spices and a stupendous ylang-ylang. This fragrance would be great in any season. Oddly, the rhubarb came forward later on, adding a bit of enjoyable tang to the sweetness. The drydown is slightly white-flower rubbery, with a hint of smoke. This one had just a touch less longevity than the others, but still lasted quite a while.
Notes: Rhubarb, bergamot, lemon, daphne, jasmine, ylang ylang, honey, vanilla, amber and sandalwood.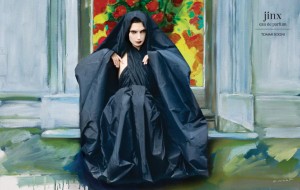 Jinx, the latest entry in the line, follows in the shoes of Tarantella in that it opens with a bit of that vintage vibe.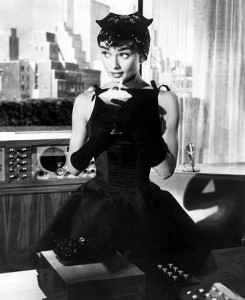 This time it is a nice fruity green powder that is a bit sweet. Jinx may be the most directly feminine of the line, and made me feel quite ladylike in a kind of 50's cocktail dress way. However, the drydown dispels a bit of that sensation, as it is a nice cozy, gingery blend. As with Tarantella, there is some moss, but does not feel as much like a chypre as Tarantella does. This one hangs a bit closer to the skin after the opening, with average longevity.
Notes: Fig, green vine leaves, grapefruit, basil, aldehydes, Muguet, rose wardia, ylang ylang, jasmine, crystallized ginger, vetiver, moss, cistus, ambergris, white musk
All in all, I think this line is very much worth exploring. Developed and produced entirely in Australia and one of the only luxury perfume brands from that market, the quality of ingredients and care in development is apparent. Although some of the scents may bring to mind other fragrances here and there, their uniqueness ultimately wins out. Congratulations to Mr. Broadhurst and Mr. Schlitter!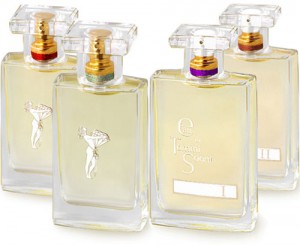 We have a sample set for one of you courtesy of Luckyscent! Let us know which of these appeals to you the most. We announce the winners only on site and on our Facebook page, so Like Cafleurebon and use our RSS option…or your dream prize will be just spilt perfume Draw will close on November 17, 2011.
–Tama Blough, Editor